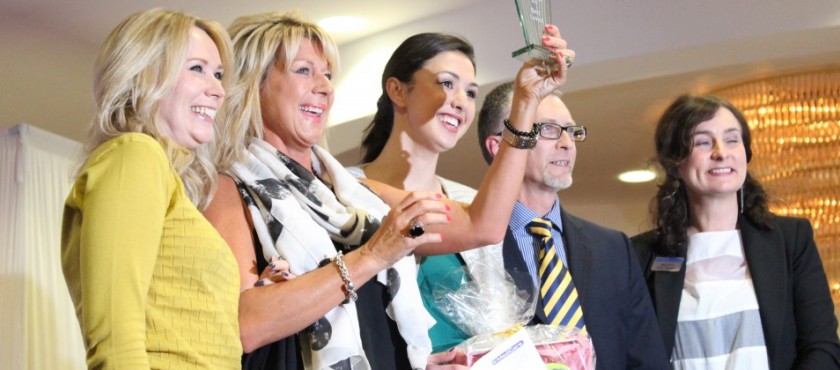 Forestside Fashion Show Highlights.
Over the years we've had many requests to do a Fashion Show so Wednesday 17th September we held the first ever Forestside Fashion Show at La Mon Hotel and it proved to be a night to remember! 
The proceeds from the evening were to be donated to the Make A Wish Foundation which makes wishes come true for children with life threatening conditions so Forestside staff well and truly got involved from models to entertainers, hair (Peter Mark) and make up (Medicare) to raffle and reception staff in order to keep the admin costs zero, therefore every single penny of ticket and raffle money raised was donated to the charity.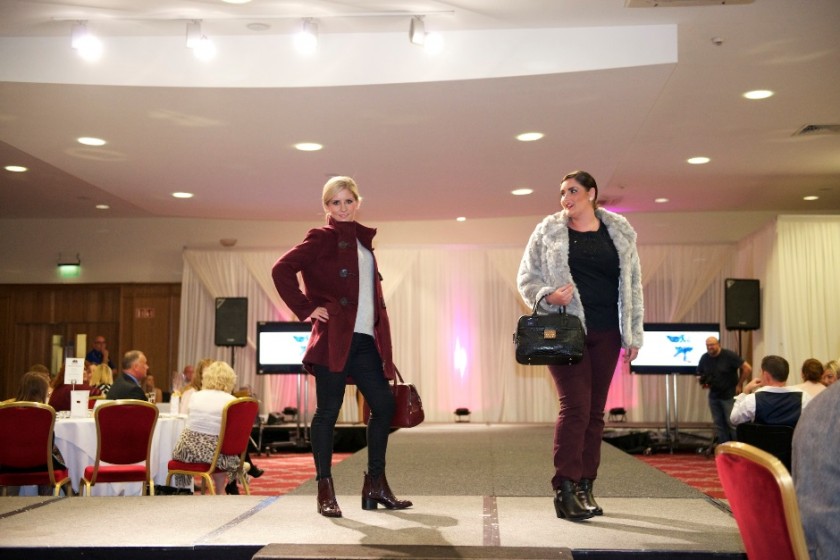 As well as benefits for Make A Wish, the event proved to be a real community builder within the Forestside family. Retailers were socialising together for the first time and staff members got the chance to interact outside the workplace resulting in new friendships and a closer bond on mall after the event.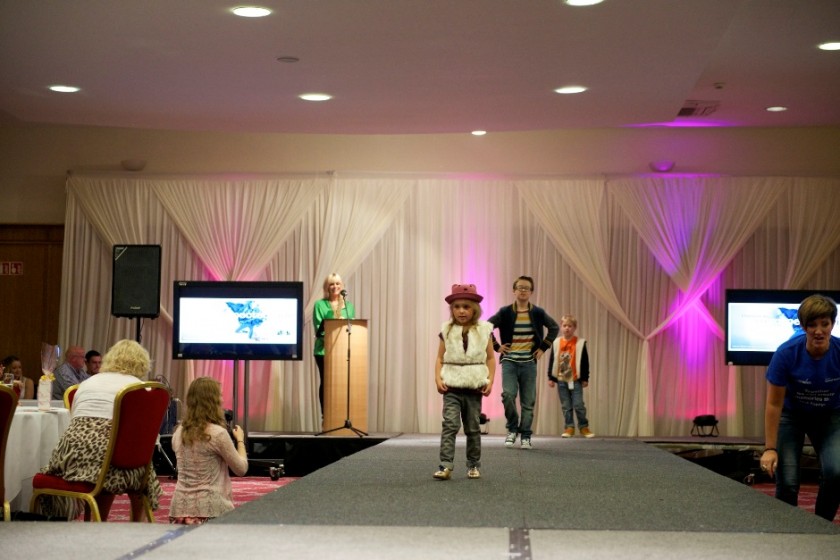 The audience was treated to some stunning Autumn/Winter collections from M&S, Dunnes, Sainsbury's, New Look, Monsoon, Next, Blue Inc, Oasis, Warehouse and even Vision Express with Ladies, Men and Kids all being represented. The collections featured casual wear with some stunning winter coats on show and then party wear in the second half with little ones as young as three strutting their stuff on the runway.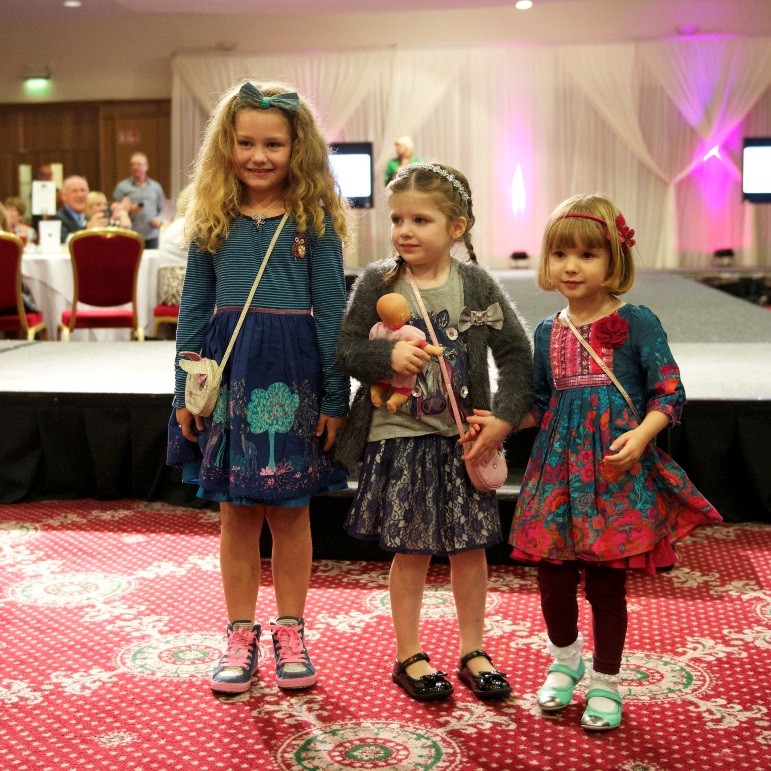 The evening also featured UTV's Emma Louise Johnston who was our host as well as four performers all associated with Forestside: Ben Cutler age 11, Amanda Dee, Sam Leeson and Gerry Conlon who were all outstanding then followed the mother of all raffles. First prize was an all expenses paid VIP trip to Forestside with reserved parking; breakfast, lunch and afternoon tea; hair, make up, nails and an array of store vouchers to spend. Second prize was a meal for 6 people at the Chef's Table at Malone Lodge and third prize was a two night stay at La Mon including dinner.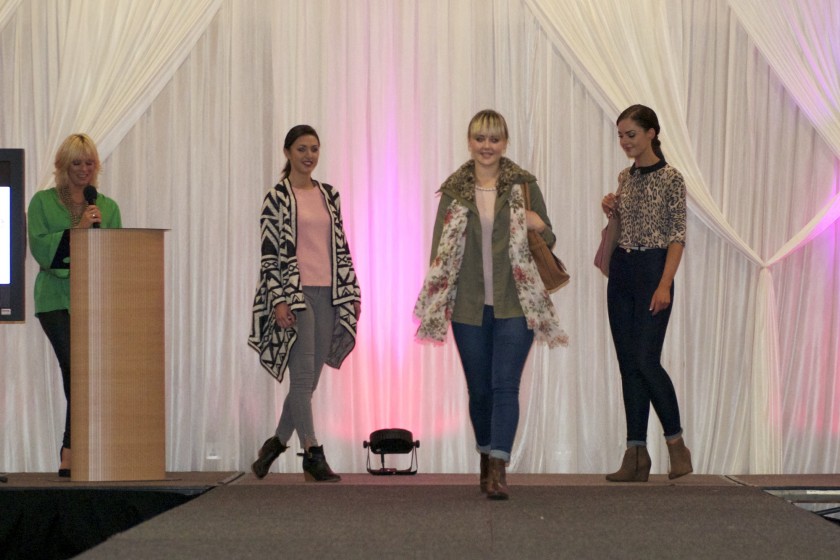 The highlight for at least some of the stores was the first, but certainly not the last, Forestside Retailer Awards. Three awards were handed out chosen by the retailers themselves with the help of our Facebook customers: Best Store Window was awarded to Next, Best Service was awarded to M&S and Best Loved in Forestside went to the understandably over the moon girls from Oasis. Look out next year for your chance to vote for your favourite.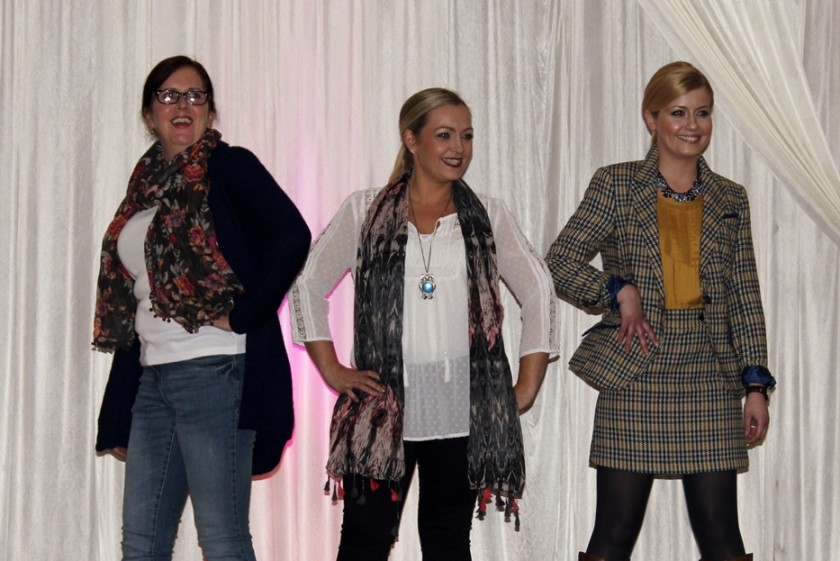 The success of the evening was obvious with 350 happy people in the room but most importantly we raised just under £2000 that evening for 'Make A Wish Foundation'. A fantastic amount of money which will give quality experiences to seriously ill children, our sincere thanks go to anyone who donated. Thank you to everyone who took part, performed or gave of their services to ensure this special night could take place. It was an evening to remember and we will be back in 2015.