Forestside Free Wifi.
Our wifi is strong enough to watch footage on mobile or tablet, so if you're missing out on the Football or your favourite music videos, all is not lost. You can relax on mall and watch at your leisure whilst your better half engages in a little retail therapy. Simply select Forestside Free Wifi, then login. You will be asked for your postcode and email address but no password is required.
---
Click and Collect
We know you've got better things to be doing than waiting around for a delivery. So, whether you find something fabulous in one of our stores' online shops, or you're purchasing the perfect present anywhere else online, we'll pop your delivery in a locker until you're free to pick it up. The lockers are available to access from 7am to 10pm, and don't worry, you can order from any online store! Just ask about our terms and conditions when you register.
How does it work?
Simply register at our Helping Hands Desk
Treat yourself to a shopping spree online
Have your purchases delivered to Forestside pick them up from our on-mall lockers.
---
Forestside Mobility.
Wheelchairs/Electric Scooters.
Forestside keeps a supply of Wheelchairs and Electric Scooters for customer use.
They are located at the Helping Hands desk which is located half way down the mall facing H. Samuel/Goldsmiths. The desk is open from 9am-9pm Mon-Wed, 9am-10pm Thurs and Fri, 9-7 Sat and 1-6 Sunday. Wheelchairs and Electric Scooters are available during all trading hours and do not require prebooking. We do, however, require registration which will involve proof of name, address and phone number. We will then issue you with a Forestside Mobility membership card and you will be free to hire wheelchairs whenever you visit the Centre. Hire of Electric Scooters will require a brief assessment of your ability to safely operate the equipment and similar registration details.
Hire of equipment is free to Forestside Mobility members. All we ask is that you register, sign out the equipment and return it undamaged to the Helping Hands desk.
---
RADAR Key Toilet Facility.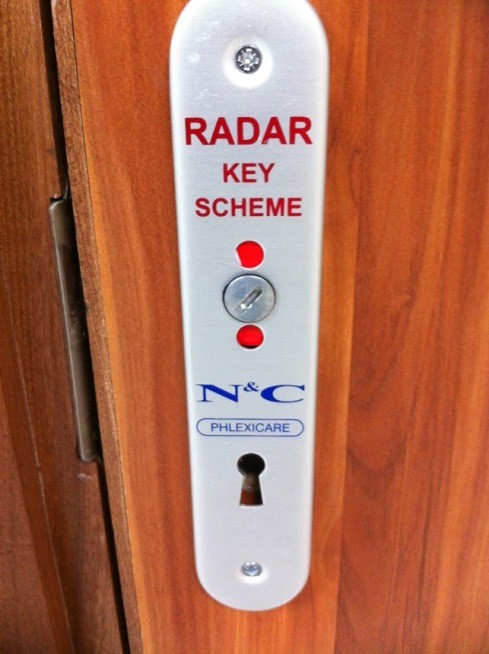 In direct response to requests from some of our disabled customers Forestside has joined the Radar Key scheme and has installed one RADAR key operated Disabled toilet within the Centre.
It is located at the Marks & Spencer lower lobby opposite Jays Brow Bar and can be used by anyone who has a RADAR key. The Royal Association of Disability And Rehabilitation, now know as Disability Rights UK operates this key scheme to ensure that people can gain access to toilet facilities whenever they need. The RADAR key now opens 9,000 locked toilet facilities within the UK of which there are 14 in Belfast in addition to Forestside.
Arthur Lane (Arthur Street)
Church Lane (Ann Street)
Winetavern Street (North Street)
Custom House Square
Lombard Street
Connswater (Westminster Avenue)
Agnes Street (Shankill Road)
Waterworks, Antrim Road
Falls Park (bowling pavilion)
Ormeau Embankment
Drumglass Park (Lisburn Road)
Gasworks, Ormeau Road
Bankmore Square, Dublin Road.
Keys cost £6 and are available from Castlereagh Council offices or the Helping Hands Desk in Forestside.
We will continue to provide a Disabled Toilet and a separate Mother & Baby Room which are accessible at all times when the Centre is open and will not require a key to operate. This is in addition to our main Ladies and Gents bathroom areas.
---
Trolley Lockers.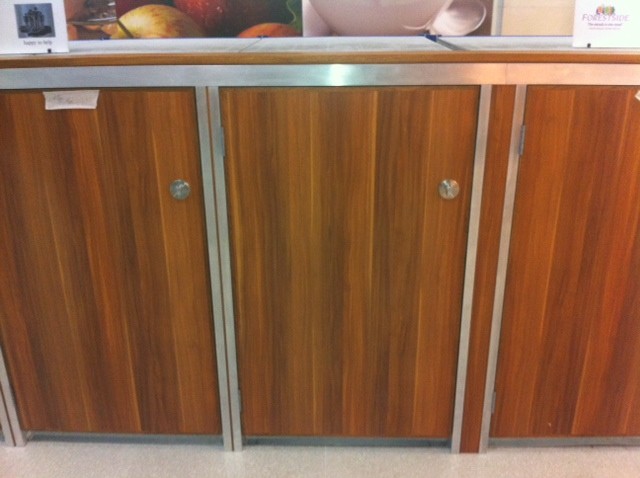 We have recently reinstalled trolley lockers for customer use. There is no charge for the use of the locker however contact details are required. If you would like to register to use this service we require proof of name, address and contact telephone number. We will then issue a membership card for the service which is all you need to show us every time you wish to use the locker. Simply swap your card for a locker key and return when finished.
Unfortunately keys which are not returned will incur a fee of £30 to cover the cost of a replacement lock.