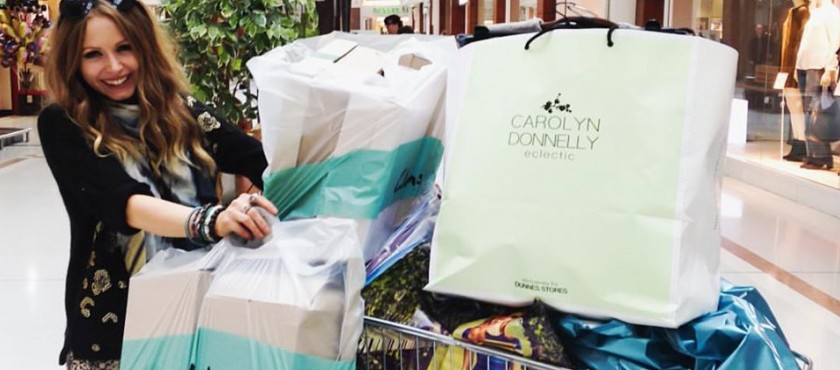 Fall for Autumn Fashion
Ohhh the irony, I've finally given up on Summer, embraced AW15 (kinda forced into it with recent shoots) aaand the sun returns, oh Indian summer you trickster. Stubborn mare that I am, I will not part with my gorgeous new boots though, no matter how hard the sun shines. The great thing about this mild weather is that we can actually indulge in a bit of Autumnal fashion, the type you see in magazines accessorized with hazy sunshine and crunchy leaves. It seemed this year we might go from Swinter to Winter but thankfully not.
So this season's big trend, we all know, is 70s. One of the brilliant things about this is that the colours and textures associated with this decade are perfect for this time of year. Think of the clothes worn in Love Story or Woody Allen movies- a slightly muddy palette- all rich, warm and nostalgic. Tan suede, chocolate brown corduroy, mulberry fur, plum silk, deep florals, rusty knits, cut through with a good dose of indigo denim. Last week we shot the gorgeous new Forestside AW campaign and of course I took inspiration from this trend (all will be revealed next week when the campaign goes live) On a more personal level, this trend has certainly infiltrated my own wardrobe- I love it! It's a very easy trend to carry off, casual and wearable but it feels grown up and effortlessly polished. When I was sourcing for the shoot I found so many great pieces- some for the shoot, some for me (hazard of the job). Many of these pieces didn't make the final cut for the campaign but I'll give you a peek at my favourite pieces and new season must-haves.
This is the best time of year to bag a great pair of boots. M&S have the most fabulous pair of tan knee high boots- a neat silhouette and a decent heel, very comfortable according to our model Rebecca and coveted by every female on the shoot. These are a hard working pair of boots, looking equally good over skinny jeans, under flared jeans or with a midi length skirt or dress, such as this beautiful floral pussy bow version from M&S Limited collection. The mild weather means you really don't need to go into tights territory yet, so don't! Tan leather looks great with a flash of tanned skin under a longer hemline. Marksies are seriously hitting the mark this autumn, with some great pieces throughout their ranges- I love this checked brushed wool Limited coat and ombre Indigo jacket.
Knitwear really come into its own this season- Next have some fabulous pieces with great textures. Stock up in their skinny ribbed polo neck sweaters- a simple way to add a 70s feel to an outfit, and warmth without bulk. Perfect to pop under dresses and shirts when we get a chilly day, without having to cover your outfit with a heavy coat. We're just not there yet!
Regular readers of the blog will know my obsession with Dunnes' Carolyn Donnelly homeware range, and she's now launched her apparel range 'The Edit'. This is not a clothing version of the homeware, it has a very different feel- where the homeware has an eclectic feel, sometimes vintage, sometimes shabby, sometimes Scandi, The Edit is quite minimal and softly tailored, with unstructured greys, duckegg and pale pink pieces and more structured pieces in deep berry panels, perfect workwear. I love the A-line knee length skirt with patch pockets, which I would team with the aforementioned boots and polo neck.
Now, I love these autumnal colours but I will concede that they are not for everyone. In fact, I wouldn't have worn them a few years ago when my hair was very light and my skin very pale, but I've gone back to my roots and have accepted fake tan is not the devil, so I'm enjoying this new warmer palette. If it's not for you, that old classic, monochrome, is looking pretty sharp right now, especially with a little addition of silver. How cool are these ankle boots from Savida @ Dunnes? I also love this robot bag from Accessorize but if you're not feeling that 'fun' (and that's ok) Oasis have this simple silver clutch. Other stand out pieces include M&S high necked shirt and high waisted tie front trousers (yes they are having a great season) and ˙H&M's houndstooth coat. Now go forth and crunch some leaves!