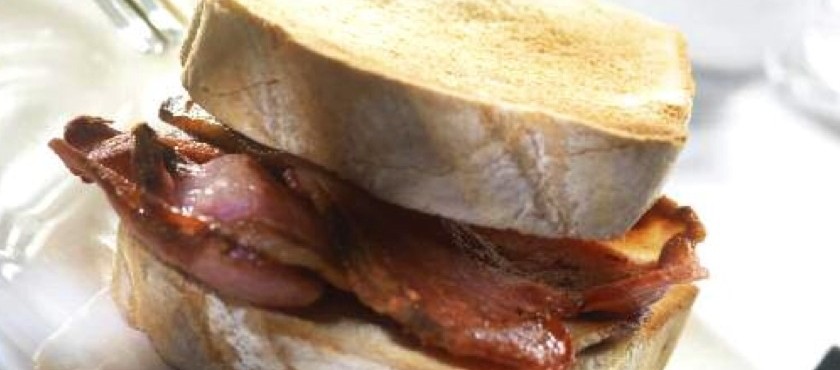 Big Sunday Brunch recipes.
Hi Forestside folk, so Summer is over, our's didn't even happen! I thought I would change my blog format around a little this month and chat a  about a few really good breakfast/brunch dishes. I'm giving you a taster and a little insight into our Food Festival up and coming at Forestside in November. We are having many events over the ten day period but one of the events I'm really excited about is the big Sunday brunch, with live baking and myself poaching a few eggs or two. Please keep an eye on my twitter @chef_jeffers or Forestside website.
So anyways here's my easy peasy recipes …
Hearty Porridge
A cracking recipe for the colder months which you can funk up by adding blueberries, bananas or lovely dried fruits such as cranberries.
This Ulster-Scots breakfast dish has a fascinating history. My favourite tale is that in days gone by, leftover porridge would have been poured into a porridge drawer, left to cool, then cut into biscuit shapes to be eaten later that day.
Serves 4-6
Ingredients
900ml full-fat milk, 225g porrdige oats, 1 tbsp brown sugar, 1/2 tsp Allspice, 200ml cream, pinch of salt, organic honey, 150 Agen prunes, 2 tbsp whiskey
Method
Soak prunes in whiskey overnight. Place milk in pot and bring to a boil, then add in oats, sugar, salt and spice. Simmer for about 8 minutes, always stirring. Once cooked add cream and honey to taste, keep warm. Spoon into heated bowls and top with prunes.
Eggs Benedict/Forentine
The famous dish named after the fussy Mrs Legrand Benedict, who was a regular at America's first ever dining room, Delmonico Restaurant, circa 1860. Invented by the genius of Chef Charles Ranhofer, simply because Mrs. Benedict didn't like anything on the menu that day.
Eggs Florentine
Easy recipe, the hard part is poaching the eggs. I'm going to give you a fool proof method…
Serves 4
Ingredients : Eggs    
8 free range hen's eggs, 4 English muffins (split in half), 8 rashers of smoked bacon, Hollandaise sauce (see below)
Ingredients: Hollandaise Sauce
3 egg yolks, 0.5ml lemon juice, 5ml water, 5g salt, 2g white pepper, 115g butter (diced), 2g grated nutmeg (optional)
Method: Eggs Benedict
Brown bacon under a hot grill until crisp. Fill a pot of warm water 3/4 full, add a dash of vinegar and bring to a boil. Place eggs two at a time into water and simmer for about 21/2 minutes, drain with a slotted spoon and keep hot. Place muffins under grill and toast, then place bacon on muffins and top with poached eggs and Hollandaise sauce. Place under grill for 25 seconds and serve.
Eggs Florentine
Replace bacon with sauteed spinach, add nutmeg to spinach and sprinkle grated parmesan over Hollandaise and grill for 25 seconds before serving.
Method : Hollandaise Sauce
Bring a pot of water to a gentle simmer. Place egg yolks, water, salt and pepper in a mixing bowl. Gently whisk eggs over a low gentle heat then start adding butter slowly, whisking at all times. When sauce is formed, add lemon juice and gently whisk again.
Kippers & Mustard Butter
This will take a trip to St. George's Market and empty your old drinks cabinet from last Christmas.
Serves 4
Ingredients : Kippers
4 kippers, 4 slices of Guinness Bread, 4 slices mustard butter (see below)
Ingredients : Mustard Butter
1 tsp white wine vinegar, 1 tsp white wine, 1 shallot finely diced, 2 tsp wholegrain, 125g butter, 1 tsp chives finely chopped, 2 tsp double cream
Method : Mustard Butter
Place vinegar and white wine into a pot with shallots, reduce over a high heat by half and pass through a fine sieve. Put all other ingredients into a food processor, add the vinegar mix and blend until smooth. Scrape out and roll in cling film and leave in the fridge until set. 
Grill kippers for 5 minutes, toast Guinness bread, place mustard butter on kippers and serve with lemon wedges.
Bacon Sandwich
Perfect Bacon Sandwich ; Great bread, great bacon, fantastic Ulster butter & of course HP sauce & a cup of SD Bells' tea.
Serves 1
Ingredients
3 slices of thick sliced bacon, 2 thick slice of white bread, butter, HP sauce
Method
Grill bacon until crisp. Toast bread on both sides, spread with butter and HP sauce and serve.
Enjoy your fantastic brunch guys!
Stephen