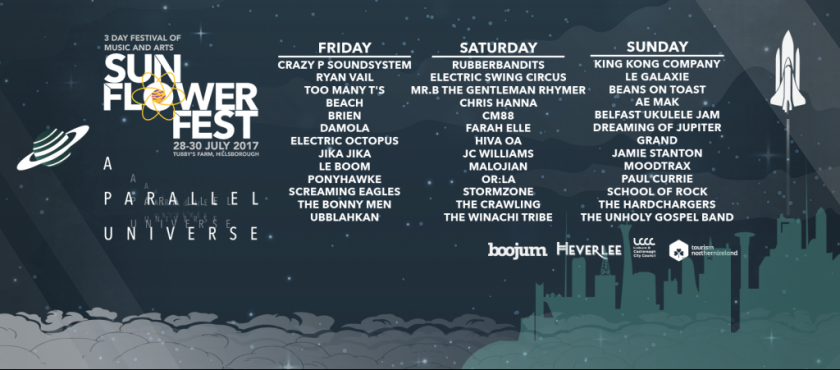 Sunflowerfest 2017
Northern Ireland's only 3-day festival of music and art is approaching quickly and tickets are selling fast! Sunflowerfest: A Parallel Universe will run from Friday 28th – Sunday 30th July 2017 on Tubby's Farm, Hillsborough, and promises to offer something for everyone across the festival's eight stages and various 'realms.'
A family affair
Part of what makes Sunflowerfest unique is its family-friendly ethos. There really is something for everyone at the festival, and this year will see a jam-packed programme of activities fitting with the festival theme including charity partners RSPB and The Eden Project Communities, which will be helping to deliver science projects, educational workshops, and interactive arts for kids and parents alike. Little ones will love the activities planned for the KidsZone this year, while teens will appreciate the open mic stage, the Boojum cinema and popcorn and the interactive theatre in the Enchanted Glade enjoying the transformative festival amongst friends.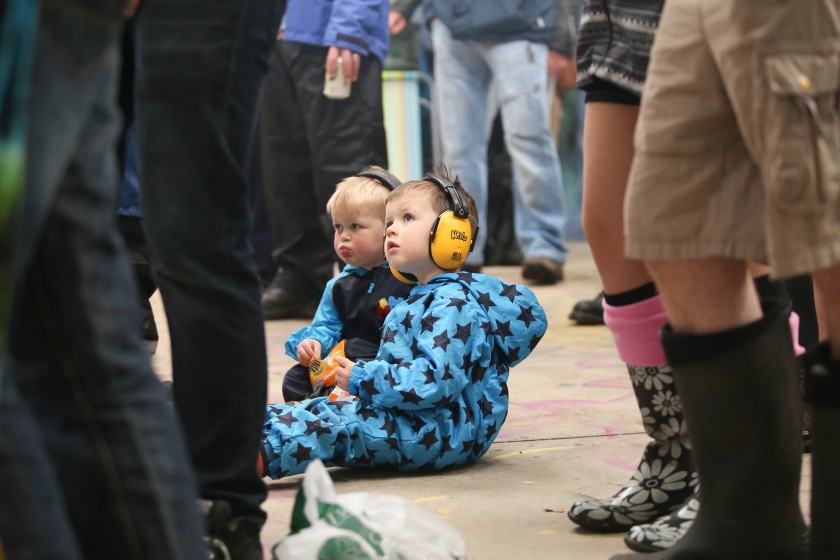 Super Science

Sunflowerfest organisers have teamed up with the Northern Ireland Science Festival who will bring W5 and out-of-this-world science fiction elements to this year's festival grounds. From installations demonstrating the fusion of art and science to celebrations of Northern Ireland's technological and creative heritage, to old fashioned star gazing on the idyllic Tubby's Farm, this year's overall festival theme will encourage kids and grown-ups alike to get hands on.
Tunes to suit any taste
Festival-goers will be treated to musical offerings from across all genres, with headline acts including Rubberbandits, Le Galaxie, Electric Swing Circuit, and the legendary King Kong Company alongside many, many more in the line-up. In addition to the popular Main, Barn, Campfire and Pond stages offering a packed line-up of outstanding acts, this year all eyes are on the ElectroMoot which will host electronic and techno acts and The Forest – a new intimate wooded area offering an acoustic stage, a bar and a DJ booth with added intimacy for some truly special acts.
With special performances from Sunflowerfest 'Roots' Battle of the Bands and School of Rock competition winners, this year's bill proves that Sunflowerfest continues to support Northern Ireland's music scene at all levels, from up-and-comers to seasoned veterans.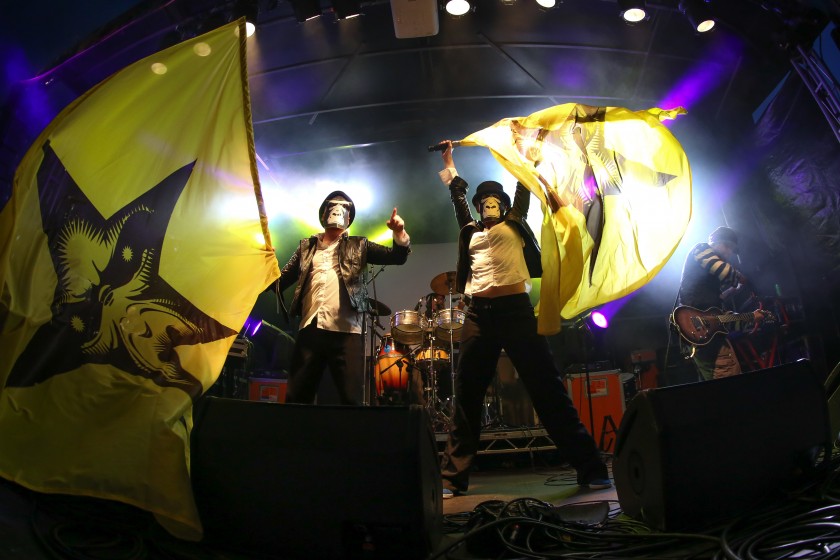 Camping options galore
With an expanded offering of camping options for singles and families this year, guests have the option to bring their own tent to the festival grounds or book a unique 'KarTent' – a cardboard tent which will withstand even the heaviest downpours during the festival weekend and can be composted following departure, offering minimal hassle pre and post festival. For those looking for a more elegant camping experience, glamping is now available on Tubby's Farm, offering a truly unique and luxurious festival experience. Campervan/caravan sites have now been sold out.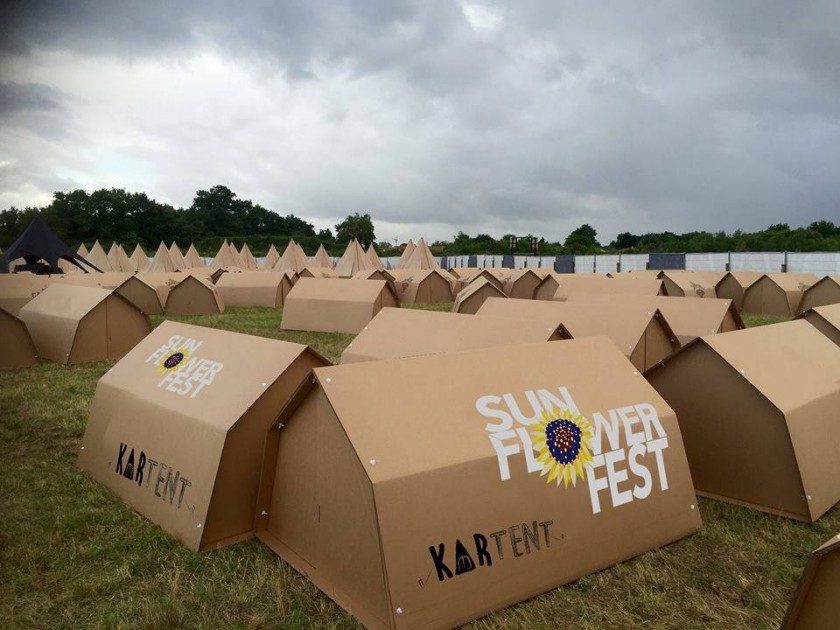 Delicious partnerships lined up
Sunflowerfest has teamed up with local-favourite eatery Boojum to feed hungry festival-goers, families and artists this year from their 'Boojmobile' as well as hosting a chilled-out stretch marquee for guests to escape the sun and enjoy an unbeatable street food experience. Additionally, following the success of last year's Year of Food and Drink venue, Sunflowerfest plans to this year bring a huge range of treats, cooking demonstrations and tastings showcasing the best in Northern Irish food and drink. Across the weekend illusionists, comedians, culinary experts, imbibers and even the infamous Twisted Sisters will also be caught at the new Heverlee Tent showcasing an exciting new sponsorship with the Belgian brewer that promises the Sunflowerfest-faithful a truly unique experience inspired by the brand's Belgian café culture.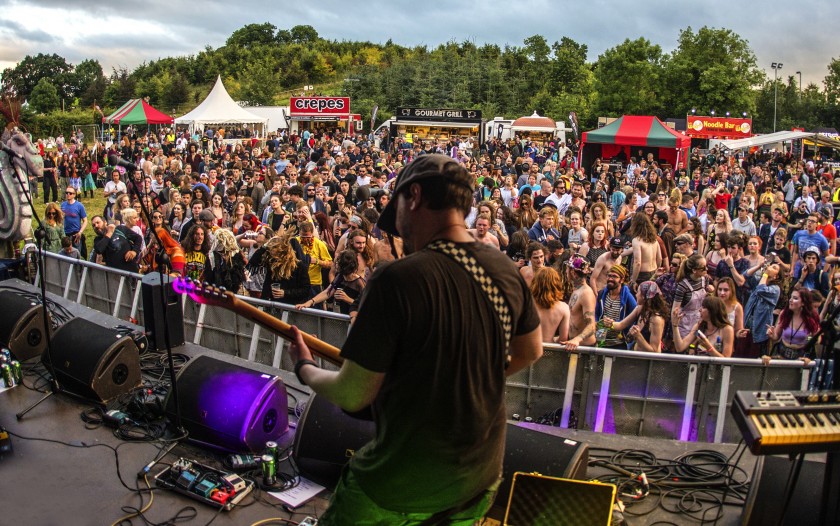 Chill out and get back to basics
Guests can also look forward to unplugging from the daily grind for the weekend of the festival and can take advantage of complementary therapies, treatments and workshops in the 'Bliss' area. Tonic Health and Wellness are set to deliver a holistic micro-festival which will offer essential chill time to festival-goers and support staff alike, promoting a healthy way of life to visitors to Tubby's Farm who can try new activities, explore healthier choices and discover a life lived differently year round – not just at Sunflowerfest! Yoga, meditation, massage, reiki and other treats will be on offer for those seeking weekend relaxation at Sunflowerfest.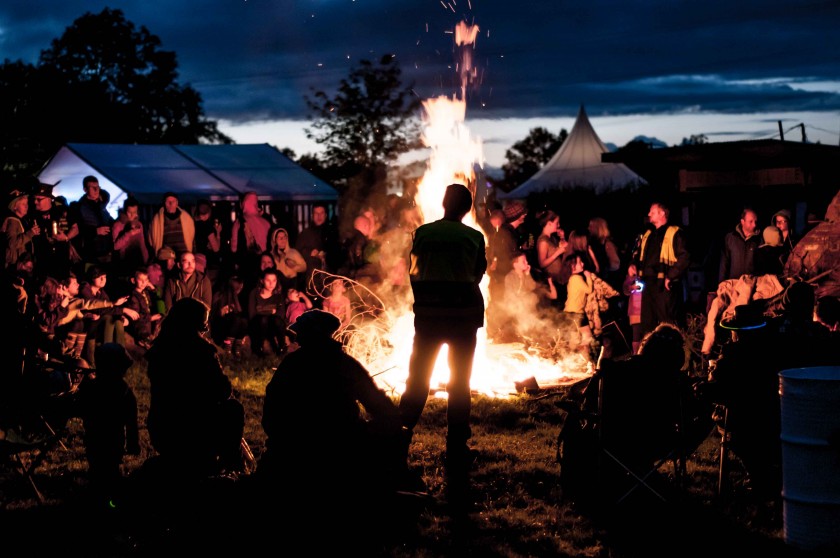 Tickets for the 8th annual Sunflowerfest start at £24.50 for a day ticket (includes 2 children, aged 15 and under) and are now available online at www.sunflowerfest.co.uk. Additional bands, artists, and activities are still being announced via Sunflowerfest's website, Facebook, @SunflowerFest and Twitter @sunflower_fest
We have a pair of weekend passes for Sunflowerfest to give away. To be in with a chance of winning this incredible prize, simply follow the link to Facebook and enter. You must be free to attend the event from Friday 28th - Sunday 30th July.
https://www.facebook.com/forestside