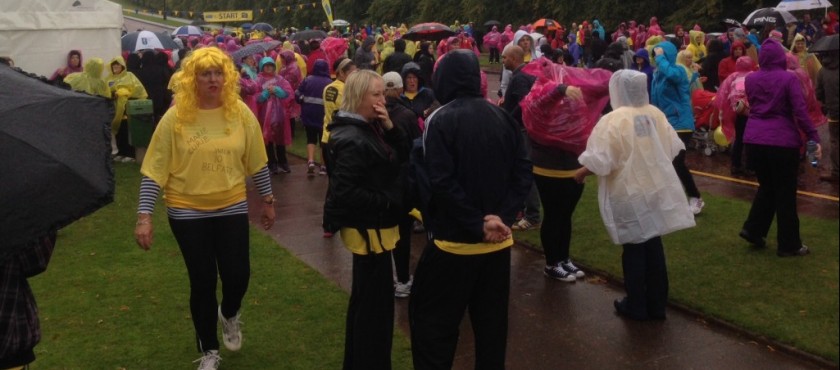 Walk Ten 2014.
Team Forestside walkers turned out in force to take part in Marie Curie's 5th Walk Ten on Saturday at Stormont. 1600 people took part in the walk this year and braved near tropical storms at the beginning of the evening but unperturbed they carried on to complete 10km round the Stormont Estate. Even Team Forestside's newest recruit and youngest member Jackson at the ripe old age of 3 managed to complete the course with a little help from Nanny Margaret. Team Forestside also sent a team of volunteers to provide catering for the walkers and help Marie Curie host their corporate hospitality. The event is close to all of our hearts and is a preview of what is to come next year when Marie Curie will be Forestside's charity partner of the year 2015, which also happens to be the 50th Anniversary of this fantastic charity.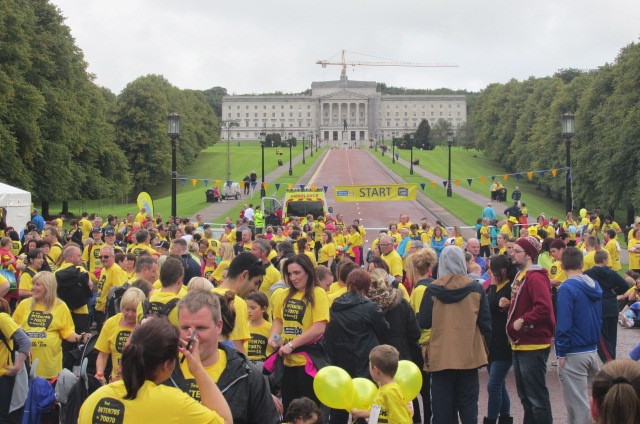 It was a truly wonderful and emotional night for all who attended and was incredibly well organised as always. A choir, singers and radio personality Carolyn Stewart all added to the entertainment package along with a fantastic firework display to end the evening. The Stormont setting was absolutely breathtaking and added to the great atmosphere and for everyone who took part it raised awareness and emotions as their thoughts turned to all cancer sufferers who have needed the services of Marie Curie nurses. As Team Forestside re entered Stormont Estate they were greeted by a sea of tealight candles lighting up messages in memory of cancer victims, an extremely touching and emotional sight.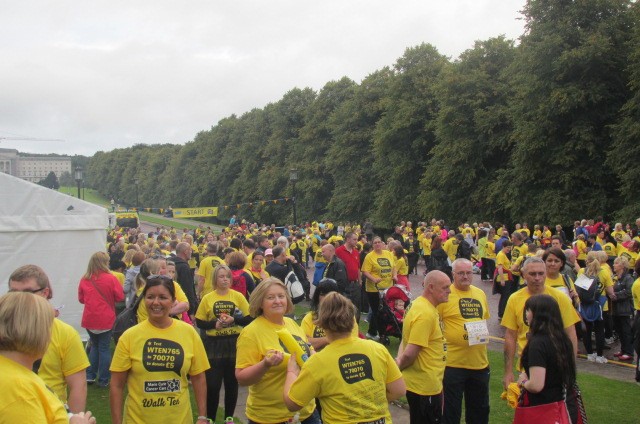 A great night was had by all, Team Forestside thoroughly enjoyed themselves. Centre manager Lee Cutler commented that the event was challenging but extremely productive and speculated that a substantial amount of money would be raised for Marie Curie as a result of Walk Ten.
We look forward to welcoming Marie Curie on to the mall as our charity for 2015.