Titanic 10K 2014.
Team Forestside's runners made their  2014 debut at the Titanic 10k and 1 mile Fun Run.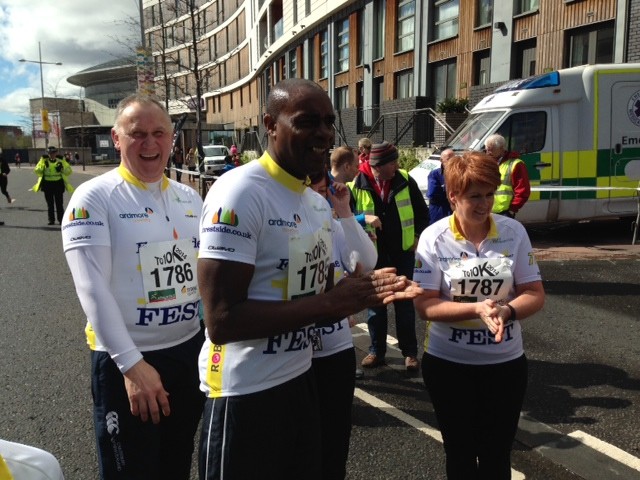 Billed as the official warm up to Belfast Marathon, close to 1900 runners took to the streets of Belfast in what turned out to be pretty challenging conditions. It was a windy start for the runners as Yvonne, John, Rab and Lee embarked on the full race. Brian, Sandra, Roy, Dee and Ben tackled the 1 mile Fun Run and Sara and Margaret took charge of our all new Team Forestside gazebo and refreshment tent. This was a pilot running event for the catering and refreshment tent and the wind proved challenging for the equipment also, but the effort was much appreciated as our team had an exclusive shelter and rest area; they even had Jenny, our Team Forestside masseuse onhand, who was able to administer some much needed r&r.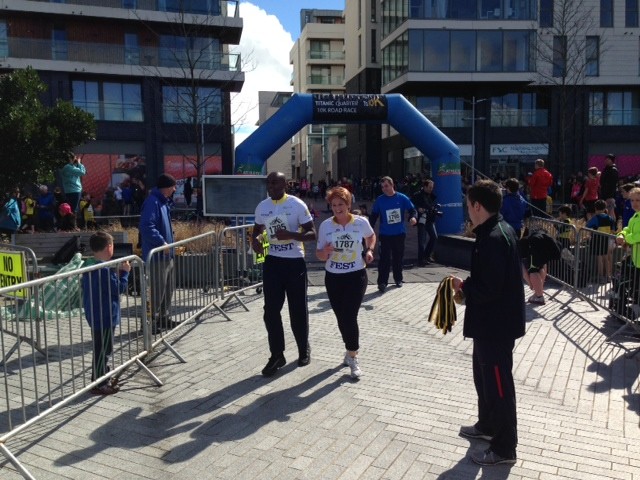 All of our runners finished the course and were cheered on by some of our regular customers; we even managed to convince some of them to run with us in the up and coming Belfast Marathon relay teams. We aim to have 2/3 relay teams entered for this year's marathon as well as participants in the 3 mile Fun Run. The gazebo and refreshment tent will accompany us again, this year we have secured a site adjacent to CLIC Sargent's tent. If you spot us on the day, do feel free to come and say hello; we'll even treat you to a free cuppa. If you would like to join up with Team Forestside or run with us just contact lee@forestside.co.uk or give us a call.
We will be running for CLIC Sargent and we'd love to see you.