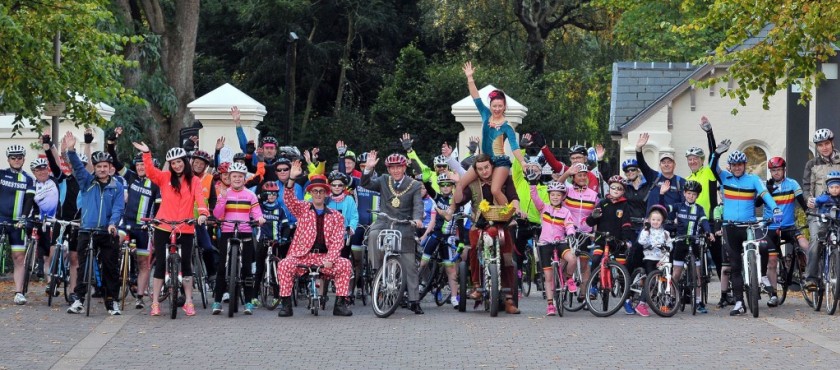 Team Forestside support Ciclovia Belfast
Sunday's Youth ride took a detour last week to include the first ever Belfast Ciclovia event. Ciclovia is a community based initiative which encourages family cycling by closing the roads on a Sunday morning to give cyclists free rein in a safe environment. Belfast's roads were closed between Botanic Gardens and City Hall to allow a a cycling freeway from 9am to 12.45pm. The Lord Mayor opened the event which is designed to give the public ownership of their city, encourage family participation, healthier lifestyles and to engender community spirit. Team Forestside played their part in celebrating this event with cyclists of all ages.
Not content with riding from Botanic Gardens to City Hall and back, our riders then trained for another 25 miles including some sprint training down at Titanic. Danny, Lee, Ben, Matthew, Finn and Luke all finished with no problems. Cameron was supposed to be out but was unfortunately nursing a rugby injury, a suspected broken wrist. Alyssa was out for the first time with Team Forestside and did brilliantly completing 30 miles overall. Alyssa comes to Team Forestside fresh from the Kirkistown race nights, and looks like she is following in our own Katie's footsteps. 
Thanks to Fred, Mark, Michael and Paul - the Dads for coming with us and making sure the kids were looked after; and thanks to Danny, their coach for all the tuition.