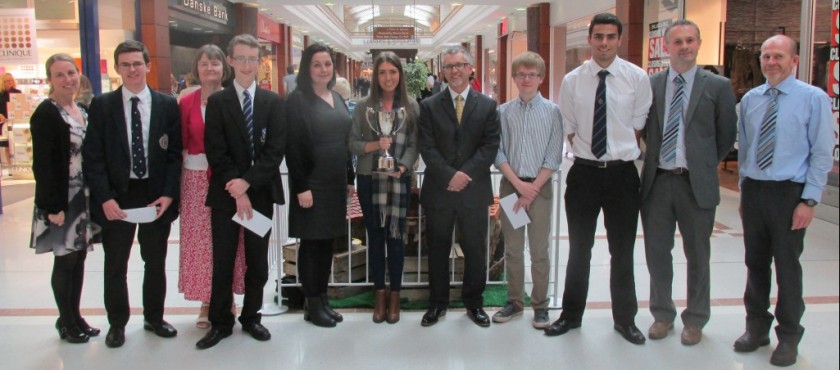 Forestside Young Designer Competition
This is the second year that Forestside has been involved with the Young Designer Competition. The concept is to showcase the design talents of young people of GCSE and 'A' Level age and constitutes part of their course work accreditation towards their final qualification. This year, five schools made it through to the final: Aquinas Grammar School; Our Lady and St. Patrick's College, Knock; Assumption Grammar School; Friends' School, Lisburn and Bangor Grammar School with their most outstanding projects from each school. The entries were then displayed on mall for two weeks with judging taking place at the end of the first week.
Our Forestside customers love to see the progression of these designs every year and most of us can remember design and construction projects from school but tools such as laser cutters and 3D printers have allowed today's pupils to take design and manufacture to a whole new level way beyond what most of us would think possible at student level.
The standard this year was exceptionally high, so much so that 3 out of the 5 schools all tied with a huge score of 38/40 and we had to introduce additional criteria in order to split the top 3. Well done to all 5 schools but the winner of the competition was Assumption Grammar School Ballynahinch with a UV Gel Cure machine. Paula Jones won the title of Forestside Young Designer of the Year and was presented with an iPad Mini and the Young Designer cup which was received by Karen Anderson, Head of Technology & Design at Assumption Grammar School. 
Centre Manager Lee Cutler commented that all five schools should be commended on an outstanding achievement and the future of Northern Ireland design skills is in safe hands with students such as these at the helm. Congratulations and best wishes for the future from Forestside.