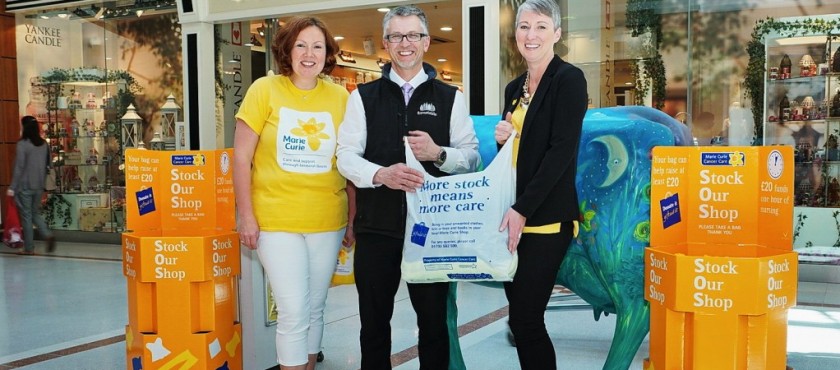 Shop & Drop for Marie Curie.
Marie Curie needs your help! With ever increasing numbers of commercial businesses paying for unwanted items of clothing, Marie Curie charity shops are in urgent need of stock to sell so Forestside has teamed up with Marie Curie to become a Shop & Drop destination. 
Simply take a 'Stock Our Shop' bag home with you on your next visit to Forestside; fill it with unwanted clothes, bric-a-brac, books, CDs/DVDs, jewellery and drop it back to the Helping Hands Desk mid mall whenever you return. We will then pass it on to the team at Marie Curie to be sent to one of their 19 shops across Northermn Ireland. It doesn't all have to be top quality items, Marie Curie will send inferior quality items off for recycling so every single piece is used to raise vital funds. 
By filling up the bag and returning it to Forestside you can help raise at least £20 which pays for a Marie Curie nurse to look after someone with a terminal illness for one hour, in the comfort of their own home. Don't forget, by Gift Aiding any donation you may give you are increasing your donation by 25%.
www.facebook.com/MarieCurieNorthernIreland 
@MarieCurieNI