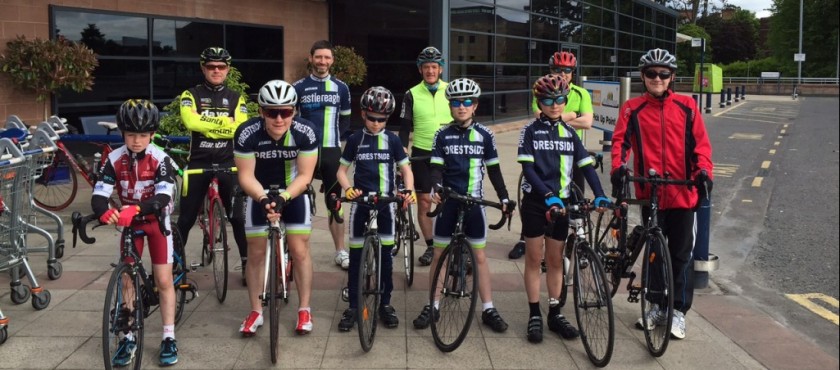 Forestside Youth Ride 14th June.
Ben, Matthew, David, Cameron and new recruit Finn joined Danny the coach for their Sunday training run with Mark, Lee, Michael and Paul (the Dads contingent!) in tow.
They headed out towards Ards and climbed up to Scabo before moving on to Castle Espie for a stop taking full advantage of the 20% discount for cyclists.
After a break they headed back towards Forestside but the boys were not content with a 33 mile run and continued on down to the Titanic for some sprint training.
The run was approximately 40 miles in total as well as some speed work, after which it was time to head home for a well deserved rest.
Congratulations to Finn who despite being a year younger finished the run with no problem and a big smile on his face.
Next up is the Newtownards Criterium when the boys will get a chance to race through Ards town centre in a totally safe environment with the one way system shut down to allow the competitors full access to the roads. The Ormeau Park Criterium race will follow.