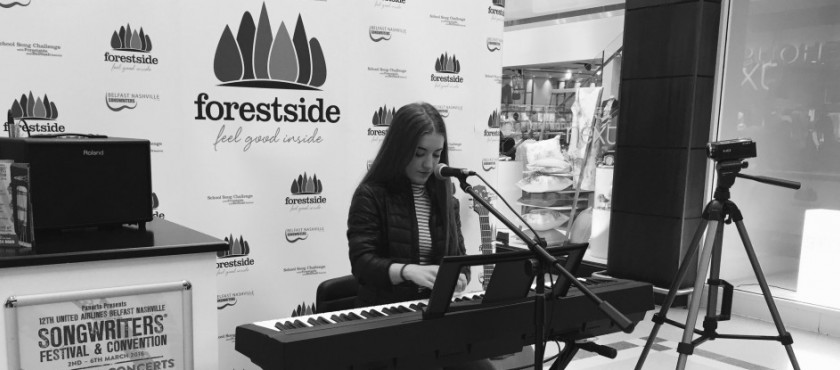 School Song Challenge
Week 3
Another fantastic week of our School Song Challenge!
This week we heard from the wonderful Sarah Coulter and Muirin McCreanor. 
We even had a visit from Triona Carville. 
Week 2
This week, contestants included Lucy Robinson and Ciara.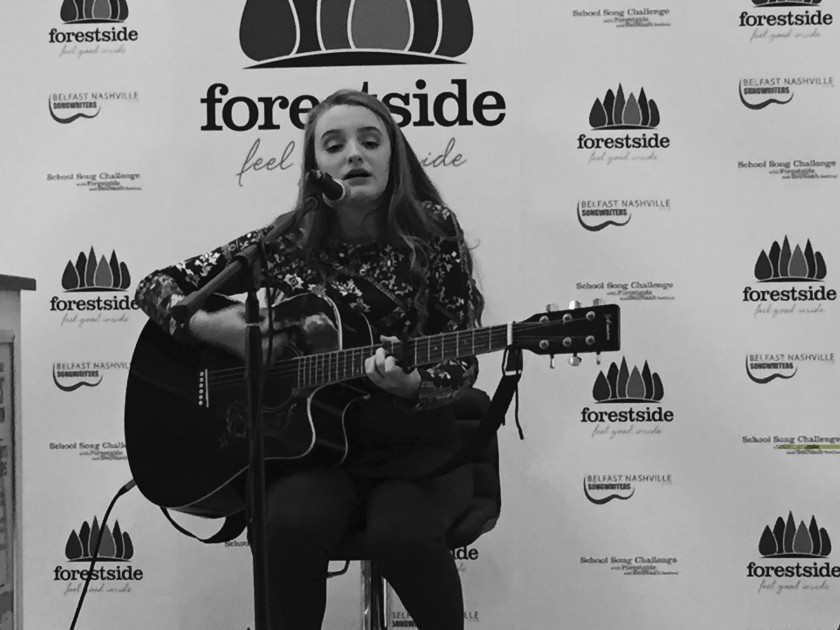 Both ladies were absolutely amazing – the competition is really heating up now!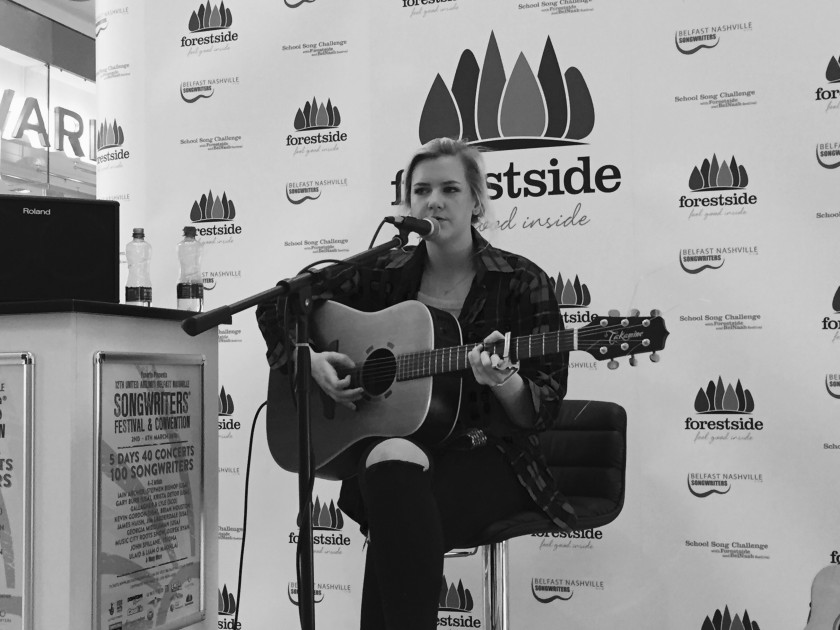 Next week we have Lucy Bell and Sarah Coulter auditioning on the mall. 
Week 1
Our School Song Challenge got off to an absolutely brilliant start on Saturday with the first Open Mic session on mall and some very special guests.
Over the next five weeks we will be giving young artists of school age a chance to showcase their talent for songwriting and performing and three lucky winners will go on to win a place at this year's Belfast Nashville festival in March as well as a first prize of £300, a second prize of £200 and a third prize of £100.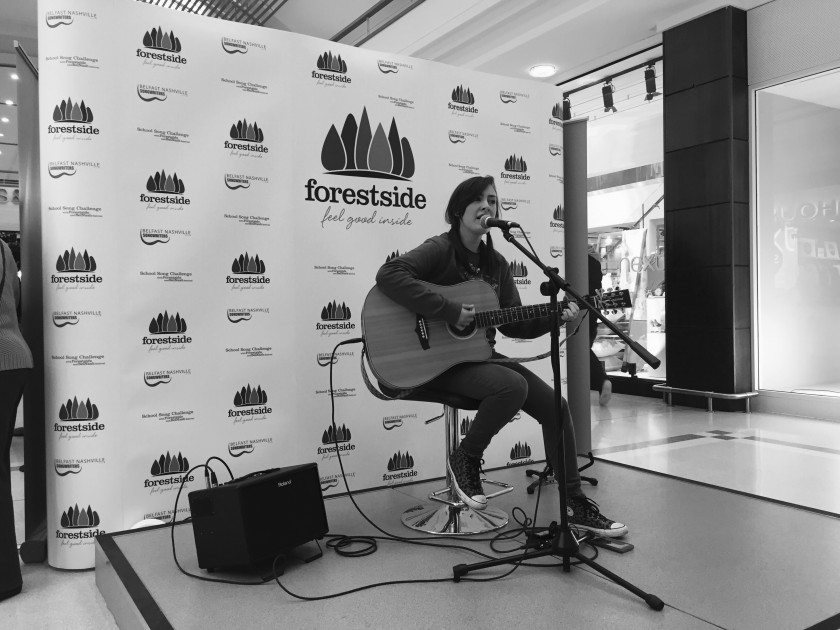 But we haven't stopped there; all of our young entrants will then be given the chance to feature in a Forestside concert in April and each artist will get to record and video their original song to see if we can give a helping hand to the next Ed Sheeran or James Bay.
Peter McVeigh, an established singer songwriter and Belnash performer was first on stage and gave a brilliant performance of his own songs followed by our first competitor Rebekah Wilson who has set an incredibly high standard for the others to follow. We don't want to give too much away but Rebekah definitely has a future in the music business. Ben Cutler and Sam Wickens also performed to a very impressed Forestside audience.
Next week and for the next five weeks we will feature the other competition entries so watch this space and wish them luck. One lucky young singer songwriter is about to have the best musical experience and we can't wait to see who wins.