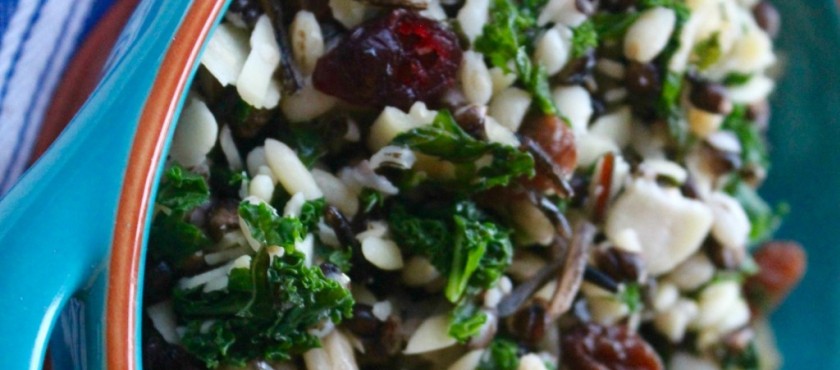 Wonderful Winter Salads
Happy new year everyone at Forestside. So the winter months are still here and of course, if you're anything like me, you've probably eaten far too much comfort food over the dark nights and the Christmas period. So I've come up with some very filling fantastic salads which you could munch on while watching TV, surfing the net or generally chilling; or size them up as a delicious main course for dinner. I hope you enjoy cooking these really fast, easy recipes and all ingredients are ready to buy in your Sainbury's at Forestside.
The first salad is North African style with lots of spice, fruit & nuts. Really delicious so have fun cooking. The second salad has an Asian slant and finally a really super salad full of fantastic fibres and great flavour. Watch out for next month's recipe blog.
Stephen xx
Moroccan couscous
2g harissa powder
100g couscous
40g tinned chickpeas (drained)
140ml vegetable stock
10g golden raisins
10g apricots
1/4 aubergine (large slices & roasted)
24g red pepper (diced & roasted)
1/4 courgette (diced & roasted)
4g coriander (chopped)
4g parsley (finely chopped)
8ml lemon juice (bottle)
10ml Rapeseed oil
Pinch of salt & pepper
Method
1. Place couscous & powder into baking bowl.
2. Pour over boiling stock, shake gently and cover tightly with cling film for 15 minutes.
3. Now get a fork and fluff couscous well.
4. Now add oil & lemon juice and toss in the red pepper, aubergine, courgette, raisins & apricots.
5. Season with salt & pepper and finish with herbs.
Asian chicken noodle & vegetable salad
Serves 2
1 cooked free range chicken breast
100g egg noodles (dropped into boiling water for 3 minutes)
70g carrot (grated)
10g pak choi (chopped, raw)
25g red pepper (fine strips)
20g scallions (chopped)
5g coriander leaves
Mix all salad ingredients and cover with dressing.
Top with sliced chicken & toasted sesame seeds.
Dressing (10 portions)
80ml soy sesame oil
40ml rice vinegar
40ml soya sauce
6g chilli flakes
12g ginger (grated)
12g garlic (grated)
20ml honey
Method
Simply mix above ingredients.
Barley, quinoa, beetroot & pomegranate salad
Serves 4-6
50g barley (cooked)
50g quinoa
300ml vegetable stock (boiling)
50g chickpeas
125g beetroot (cooked & cut into wedges)
125g dried cranberries
1 lemon (zest & juice)
pinch of chilli flakes
salt
75g pomegranate seeds
parsley (chopped)
mint (chopped )
1 clove of garlic (grated)
Method
1. Place quinoa into boiling stock & simmer for 20 minutes.
2. Now cover with cling film until cool.
3. Then simply mix all the above together and chill well.
4.season with chilli & salt .
Serve with a dollop of the delicious dressing below.
Mint creme fraiche
150ml creme fraiche
3 tbsp honey
zest of 1 lemon
coriander
Method
Simply mix creme fraiche, zest, honey & coriander. Season with salt & pepper.