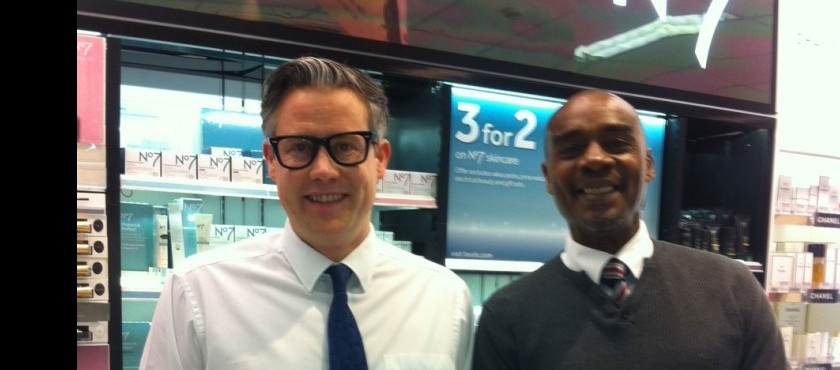 Meet Boots Health & Beauty Manager, John Lewis
Boots Health & Beauty recently welcomed a new manager to the Forestside store.
John Lewis (no relation!) is an established manager with Boots but his career journey has been adventurous and fascinating.
He comes originally from Waterford but moved around frequently as a child as John's father worked for Decca; those of us of a certain age will remember the Decca record label from our singles and albums from the seventies. John's dad worked for the navigational side of the company and the family moved first to Cavan and then on to Stirling in Scotland where he remained until 1989.
He joined Sainsbury's in 1988 and stayed with them until 1999 working in stores in England before returning home to take up a position as marketing manager for Toni & Guy Hairdressers. However bigger and better things beckoned for John and after one year with Toni & guy, he and his wife packed up and moved to Marbella in Southern Spain and opened a ladies designer fashion business.
Life was good and John thoroughly enjoyed running the business in Spain until, in May 2007, the credit crunch started to bite and the now infamous market crash hit the country's economy. As a result John and his family suffered major losses due to the banking and property collapse. After such an incredibly stressful period they decided to cut their losses and came back to settle in Northern Ireland.
John has since carved out a career back in British retail and the top job at Boots Forestside represents a promotion to the 4th ranked store in the Northern Ireland region.
He will, no doubt, take the store to new heights with such an experienced and illustrious background and we wish him well with his appointment and good luck for the future.