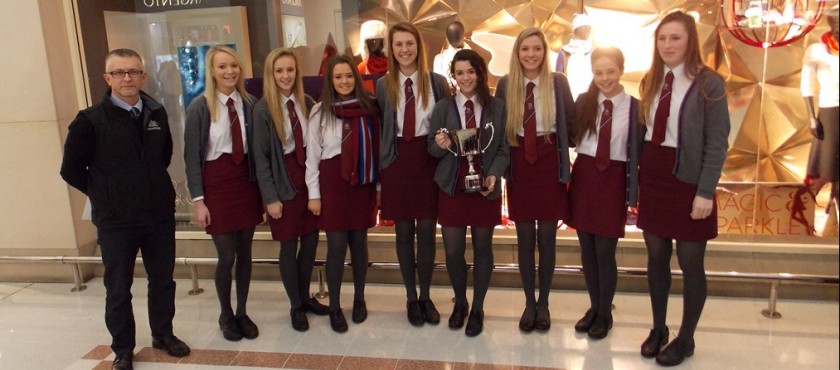 Young Enterprise 2014.
This is the third year of the joint initiative between Forestside and Young Enterprise to find the Young Entrepreneur of the Year. We recently held stage one which is the Team Competition.  Six schools formed their own company under the guidance of Young Enterprise and developed a product right through from concept, design and manufacture culminating in a day's trading on mall to sell their finished product to the Forestside customers.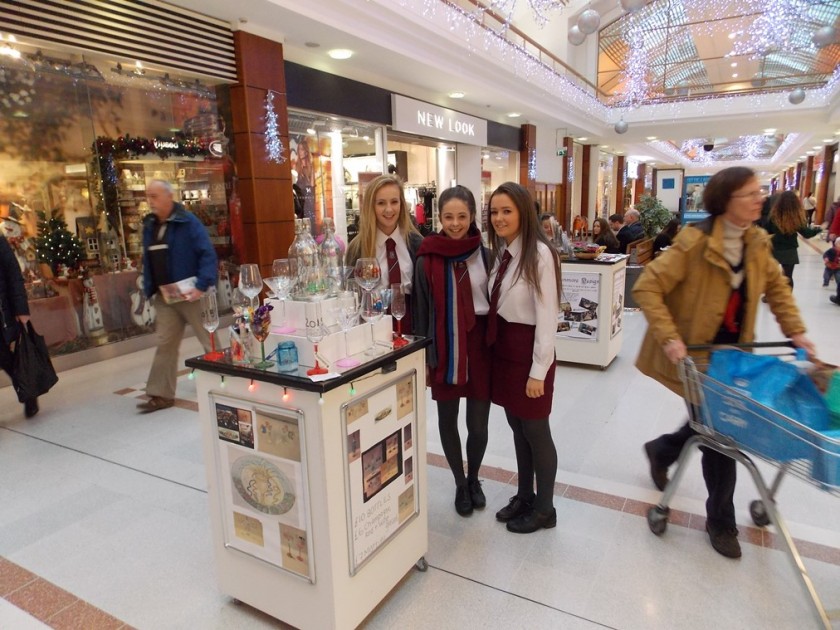 'Sophistiglass' Victoria College.
The schools had a fantastic day selling their wares and the winning team actually made over £300 in sales. De La Salle College, Lagan College, Colaiste Feirste, St. Mary's Christian Brothers' Grammar School, St. Malachy's College and Victoria College were all judged on the innovation of their product design, their display skills, their selling techniques and their overall sales figures.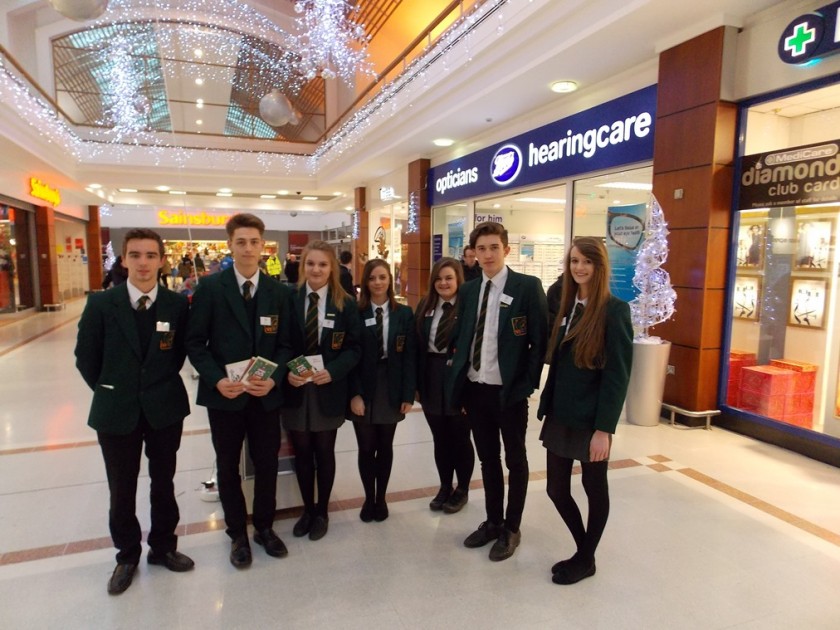 'Strategy' Lagan College.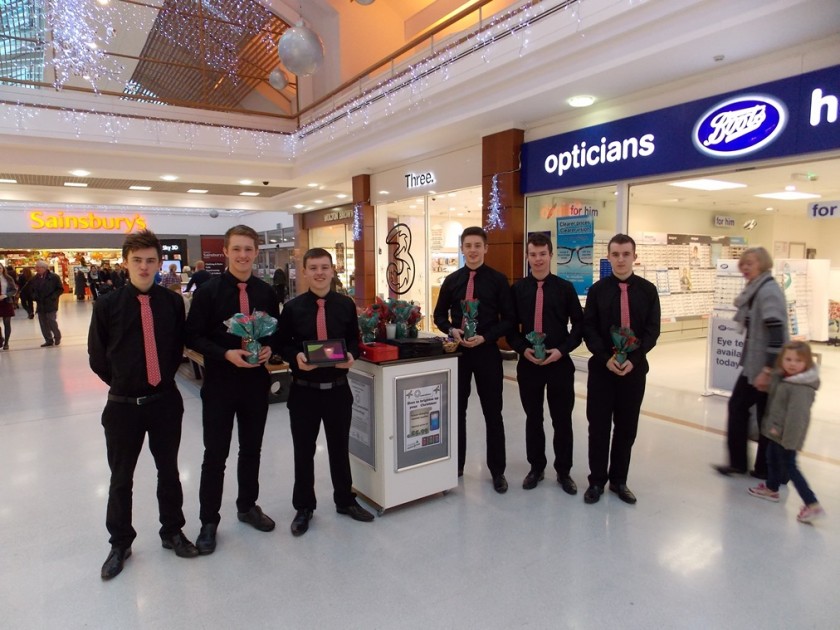 'Generation' St. Malachy's
Victoria College were crowned winners with their product 'Sophisiglass' which our customers loved; the girls scored really well on all four judging categories. Well done to Victoria College and all the schools who put a tremendous amount of time and effort into their companies.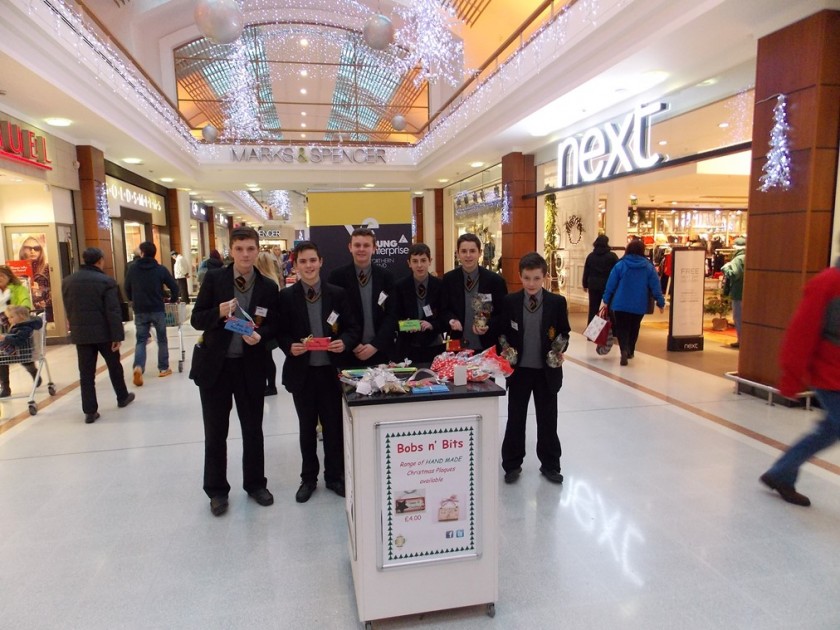 'Bobs & Bits' St. Mary's Christian Brothers' Grammar School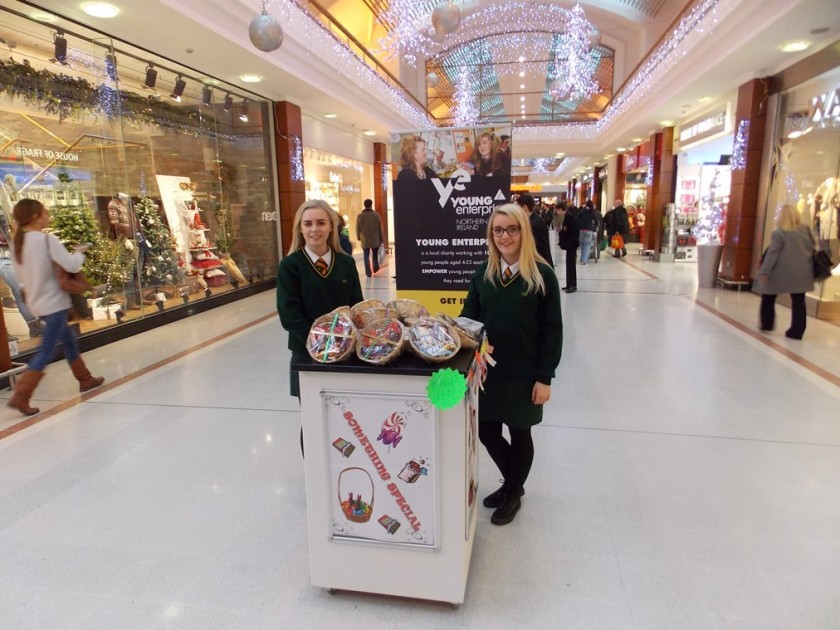 'Something Special' Colaiste Feirste
As a result of the competition seven individuals really stood out and have been chosen to proceed to Stage 2 of the competition. This takes place mid February when the individuals will return to Forestside for a full week's placement to gain real life experience of work within the world of retail. At the end of the week the Young Entrepreneur of the Year will be crowned.
Good luck to all seven students:
Hannah Nickel – Victoria College Belfast 
Perrie McKeever – Victoria College Belfast
Sinead McCarthy – Colaiste Feirste
Sean Vikingsson – Lagan College
Dylan Greave – De La Salle College
Daniel McCoubrey – St. Mary's CBGS
Kieran O'Reilly – St. Malachy's College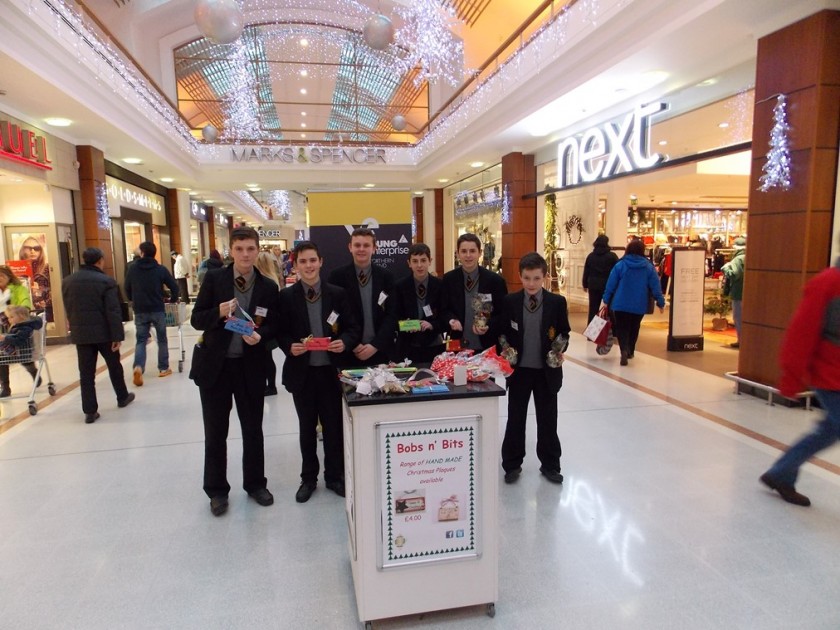 'Edenmore' De La Salle Colllege