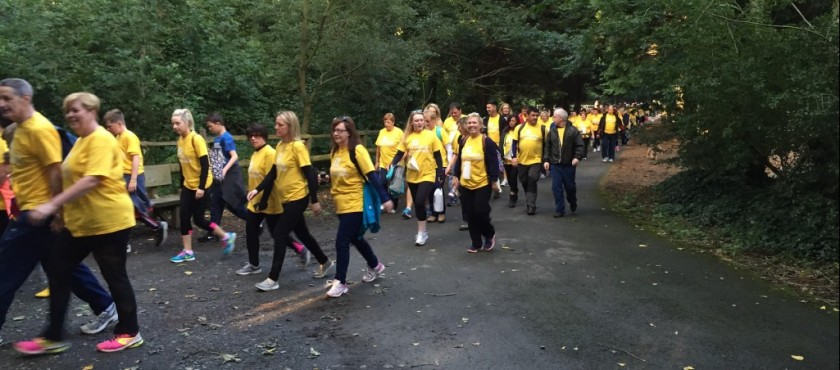 Marie Curie Walk To Remember.
Team Forestside turned out in force to support Marie Curie's Walk To Remember on Saturday with even the little ones getting on board for the charity. Our youngest member, Jaxon aged four managed to complete the walk along with Megan (15) and Nathan (11) who came along to support Dad Ernest.
The atmosphere was fantastic as Diane, Margaret, Eileen, Ernest, Amy, Trevor, Elaine, Dee and Megan, Nathan and Jaxon joined the crowds to walk around Stormont to complete the 10k route, while Brian brilliantly managed the hospitality and made sure everyone was fed and watered with not only tea and coffee but Prosecco and hot dogs to satisfy the hungry walkers. This year Team Forestside added to the brilliant atmosphere by bringing Bryony and Ben, our accoustic guitar players and Rosa our harpist. 
It really felt like a carnival with Carolyn Stewart and the team from U105 providing more music for the 1100 walkers and the weather was kind staying fine for the whole evening. A huge firework display ended the occasion on a high before our walkers headed home exhausted but happy.
Thanks to everyone who was involved and either walked or gave of their services for the occasion. Amounts raised for Marie Curie have not yet been released but the charity is hoping that participants will raise around £100 each which would make a massive contribution to the care of the terminally ill.