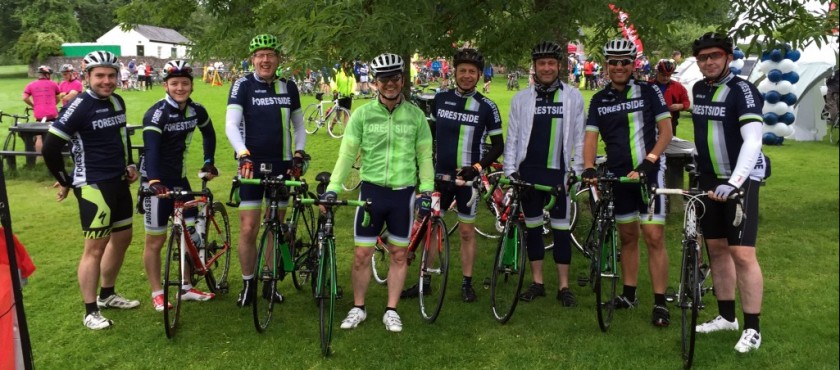 Lap the Lough 2015.
What a great turn out and great weather for the 10th Lap The Lough. Team Forestside (Peter, David, Simon, Sam, Steven, Bobby, Paul & Lee) were joined by the Castlereagh contingent (Mark, Mike & Tony + 2 PWC colleagues) for a 85 mile skip around Lough Neagh. It was an early start with registration at 7.30am and off at 8.10 but thanks to the slick organisation of the Upbeat Agency (event organisers) it all went smoothly. The first leg to Antrim went well with the whole team sticking together and moving at a good pace.
Lunch was at Clotworthy Gardens at Antrim Castle where Brian ( our resident caterer and all round host) had everything ready for us. We were also lucky enough to have our very own masseur (Robert) who got the guys back in shape for the second and tougher leg.
So off we set for the final 40 miles - don't let anyone tell you that the roads around lough Neagh are flat! The wind was against us but wasn't too bad but those last 15 miles always seem such a slog!
Finally we arrived back at Peatlands Park to have a well earned coffee and sandwich and a new addition this year - a brass band! A stroke of genius on the organisers' part as there is something about live music that creates a brilliant atmosphere.
Well done to the Upbeat Agency for a great event & see you for the next one!