Lap the Lough 2013
Six riders from Team Forestside completed the 85 mile course around Lough Neagh on Sunday 25th August. It was the perfect weather for cycling as our riders registered at 8.30am in Peatlands Park to begin the first leg of the course. Centre manager Lee commented that the registration procedure was extremely slick and professional. 'We love it when we don't have to queue! Well done to Lap The Lough.'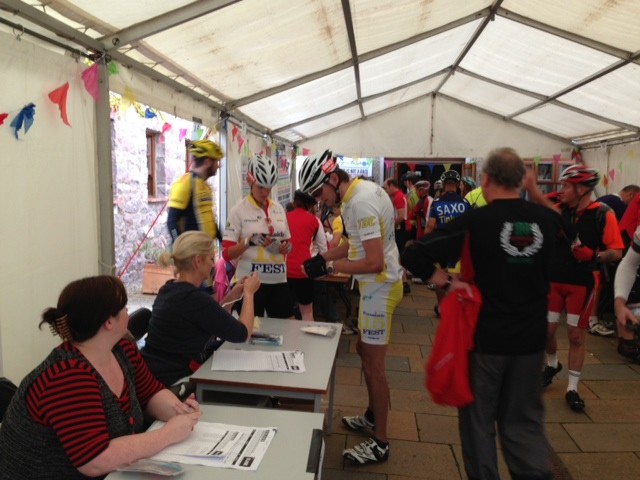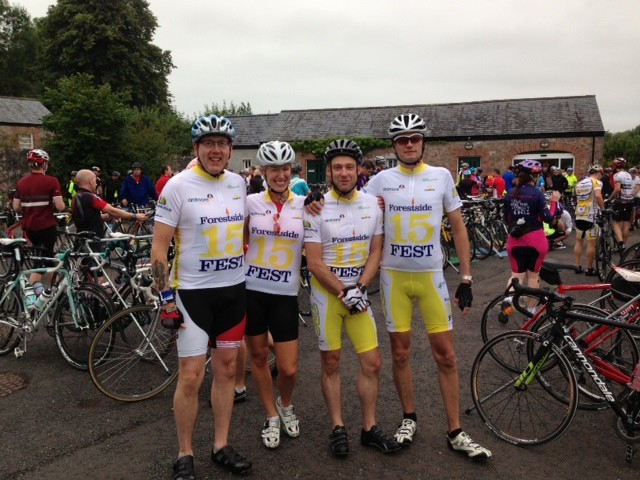 (We're loving the cycle shorts guys!)
Our riders Lee, Bobby, Ruth, Peter, Jim and Paul were treated to lunch at the halfway mark at 45 miles courtesy of Jim and Lillian, two of our retired customers. Lunch stop was the beautiful Clotworthy Gardens, the perfect scenery for their own private picnic. Jim and Lillian provided them with home made sandwiches and coffee to keep them all going. Many thanks as ever to them.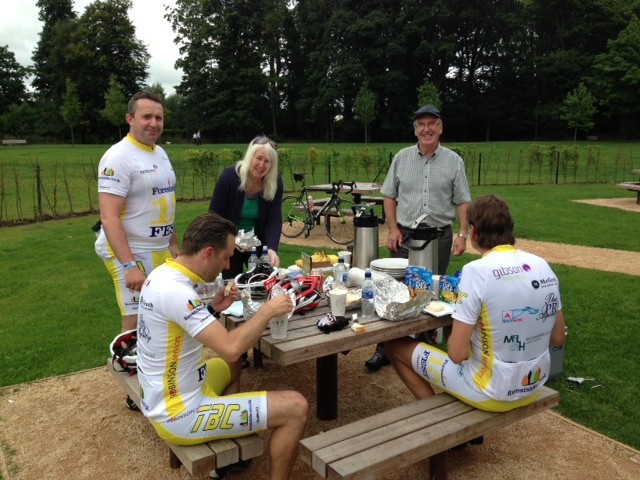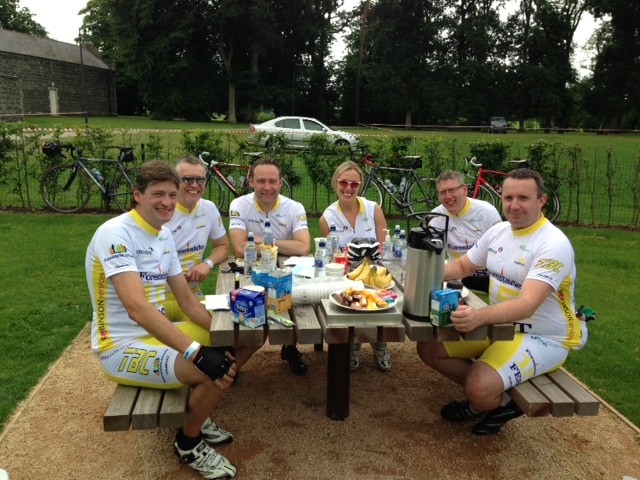 After a final stop at 65 miles our riders crossed the finish line at 2.30pm taking 6 hours to complete the course. A great achievement for all concerned, but especially for Bobby for whom Lap The Lough was his first long distance cycle event.
Proof that there's hope for the rest of us! Well done guys!