Emma Ludlow. Rising Star.
Emma Ludlow is a bright young star in more ways than one. She has just passed her GCSE's at Grosvenor school, is going on to study 4 'A' levels; but she also happens to be the number one table tennis junior player in Ulster, ranked 3 in Ireland and is going to Sheffield in September to represent Northern Ireland in the Sainsbury's Games 2013. Amazing achievement at the ripe old age of sixteen!
Emma has taken part in the Sainsbury's School Games for 5 years and this year she has the added honour of carrying the flag for her country. It's every girls dream and her achievements are outstanding.
Sainsbury's Games are a multi sport event for the UK's young elite athletes of school age. Sainsbury's 2012 School Games and it's predecessor the UK School Games have a strong record of providing a springboard for athletes who then go on to compete at a national level. Several School Games veterans went on to be part of the London 2012 Team GB and Paralympics GB. The 2013 School Games will give an insight into the make up of our teams for both 2016 and 2020.
Emma's mum could not be more proud. She gives much credit to Grosvenor Grammar school who she says have been very accommodating to Emma's sporting commitments. She will accompany Emma to Sheffield and will take with her everyone's support and best wishes.
Good luck from all at Forestside Emma. Congratulations on your achievement so far and we know we haven't seen the last of this very talented young woman.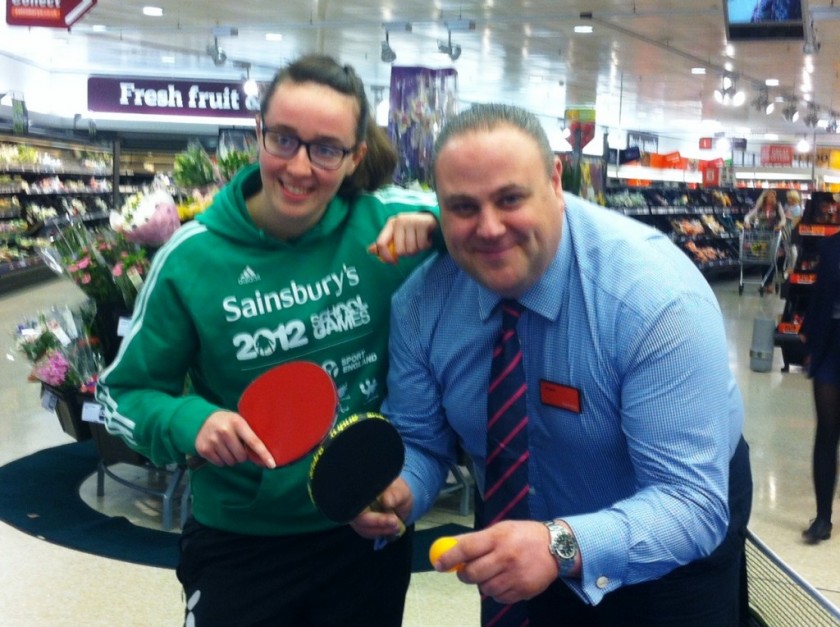 Sainsbury's Games Update.
Emma made the trip to Sheffield along with 1600 other athletes involved in the 12 events. She not only carried the flag for her team but she competed on Friday, Saturday and Sunday in the individual event where she reached the quarter final and was beaten by the England junior No. 3 ranked player. In the team event, Emma and her Northern Ireland team mates came away with bronze medals finishing third overall. What a fantastic achievement for these young athletes and an inspiration to all young people. This is Emma's first medal but with the senior games in 2016 and 2020 to look forward to, we suspect it probably won't be her last.
A massive congratulations to Emma and all the Northern Ireland medal winners from all at Forestside.