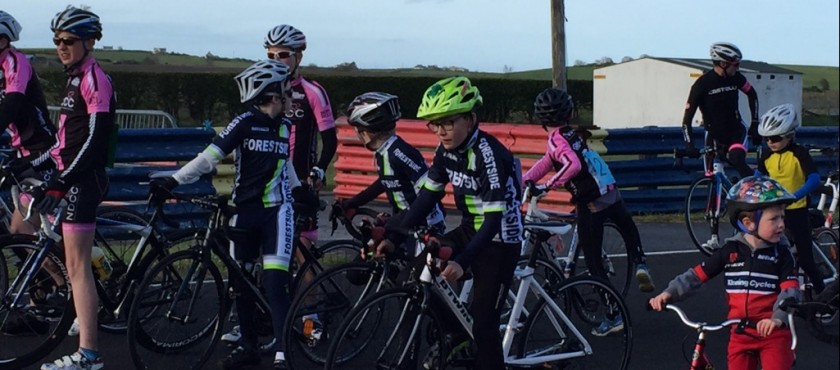 Kirkistown Track Night.
The first of this season's  Kirkistown Race Meetings was held on Wednesday. They will carry on once a month until August and are open to anyone from the age of three upwards. Team Forestside Youth's Ben and Matthew were joined by Cameron who was out for the first time and Luke who will be joining the squad next time out.
Conditions were very blustery as the guys took to the track but they did really well to come third, fourth and fifth, but they were well and truly beaten by Amber from NDCC who was absolutely flawless and rides with such grace and skill that she left our guys in awe!
Katie Armstrong, our sponsored rider didn't race on Wednesday. She was resting after a big race weekend in Cork the week before, more about this coming soon in Katie's blog.
Ben, Matthew, Cameron and Luke thoroughly enjoyed the track night and will be back for next month's meet. Special thanks go to one of the Kinning Cycle team who sacrificed his own practice time for one of our team. Cameron had forgotten to bring his cycle helmet and he very generously lent Cameron his own helmet preventing him from going out himself until his own race. We really appreciate his kindness.
It is this atmosphere of generosity and camaraderie that makes the Kirkistown track meets so very enjoyable for our Team riders. It is a fantastically well organised event series and very welcoming and friendly for anyone new.  To anyone thinking of joining, it comes highly recommended from the Team Forestside squad.