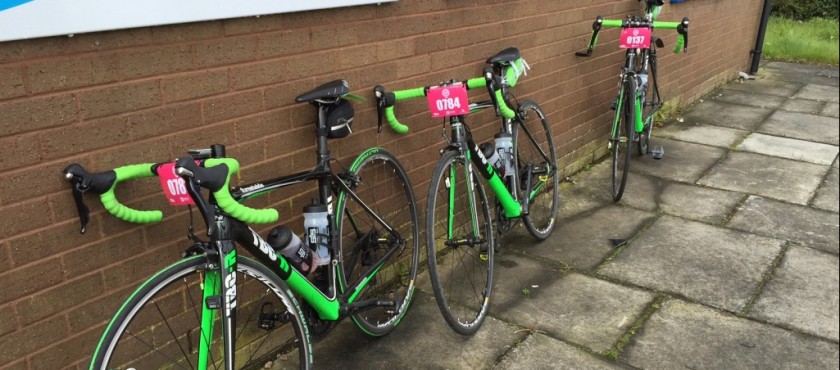 Big Italian Bike Ride.
It was a little unplanned but Bobby rang last week to say he had entered the Big Italian Bike Ride and would we do it with him?
Despite our better judgement and a terrible weather forecast we agreed.
It was an early start as we also agreed to Marshall the first couple of miles to get the 1000 riders from the Odyssey to the Castlereagh road.
As we started at 8am the rain was heavy - very heavy and didn't stop for the first 2 hours! We headed out towards Moneyreagh and onto Ballynahinch before stopping briefly at Dromara. There was then mention of a big climb - Dree hill - it was big - really big! It felt like climbing over Slieve Donard and I think it's not far off. I'm sure the views are great from the top but the mist meant we didn't see a thing. Down the other side we headed for Clough then Downpatrick. Lunch was at the 50 mile mark at Killyleagh. Then it was a small matter of the last 25 miles through Lisbane, Comber and back on the Newtownards road.
Great event, really challenging and well done to the BIBR organising team and Chain Reaction for running things so smoothly.
Can we order some sunshine for next year?!