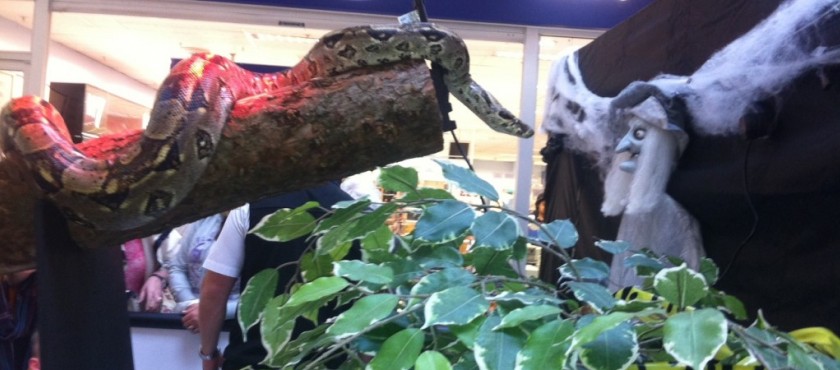 Hallowe'en 2014
Hallowe'en at Forestside just keeps getting bigger and better.
This year we welcomed back the incredible Party Animals NI who wowed our customers with an 18ft blackout tent full of creepy critters. Snakes, scorpions, spiders, lizards and more fascinated and terrified in equal measure. This year they brought along a horrifying addition to the team; a life size coffin inside the gazebo concealing a larger than life BeetleJuice in full costume who jumped out and surprised customers as they viewed the animals. It really was not for the fainthearted but the show they put on went down a storm with customers young and not so young.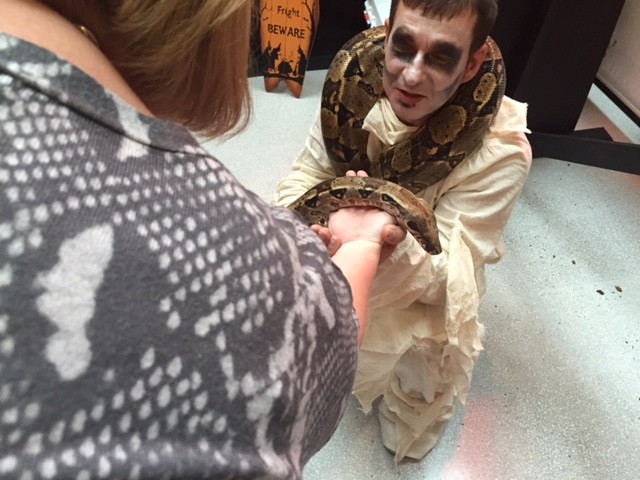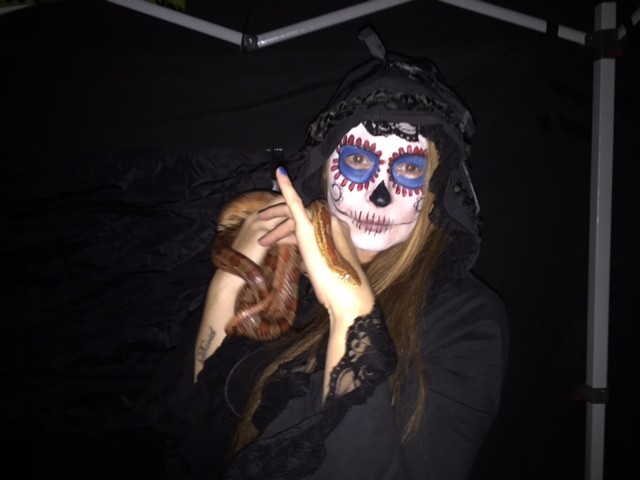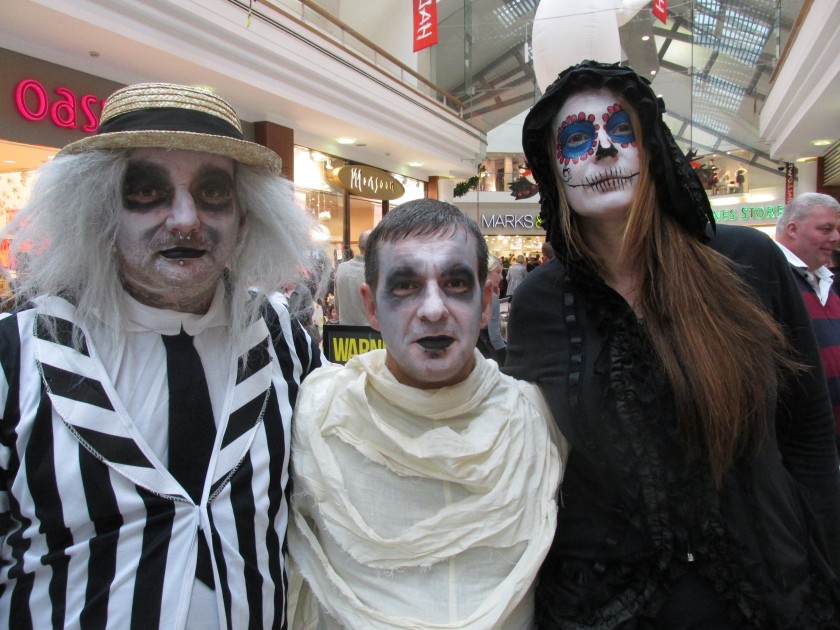 The fabulous Cheryl's Funky Faces face painters were back on mall and worked nonstop to try to get through the queues of younger customers who had dressed up for the occasion...we ended up with many pretty frightening characters on the mall and some truly beautiful ones.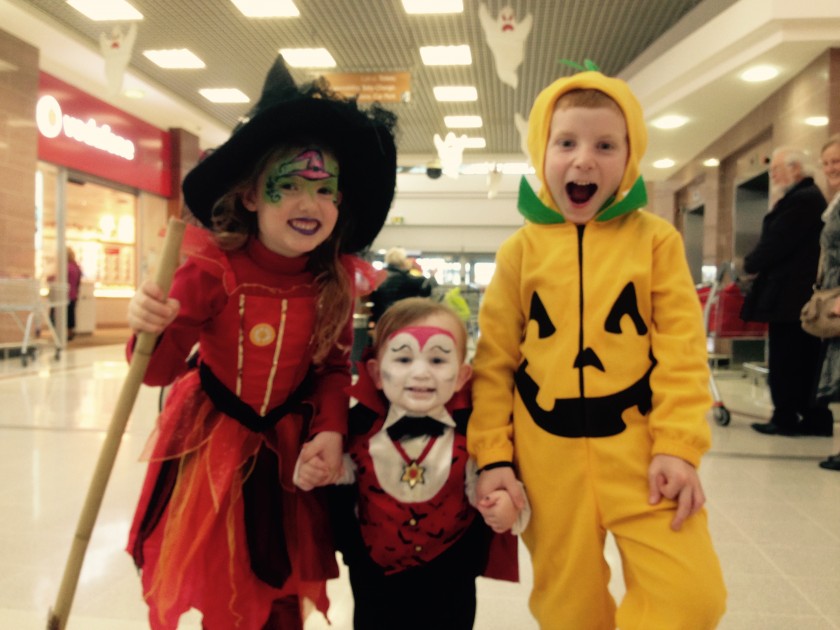 The spooky Moo's were on mall in force and really added to the occasion. October's chosen charity partner was NI Cancer fund for Children who had painted mummy Moo and one of her calves with different symbols illustrating their feelings about their cancer diagnosis. This provided an extremely poignant focal point for the event and, as the cows attract so much attention, it kept the emphasis on the charity and it's wonderful work. The volunteers were with us throughout the month of October and created a Spot the Spook Hallowe'en trail for younger visitors on Thursday and Friday.  Extremely well done to all the volunteers but especially the teenagers who helped to paint the Moos. The final total raised on the day has not yet been finalised but the total raised for NICFC is well in excess of £3000 so a heartfelt thank you to everyone who donated.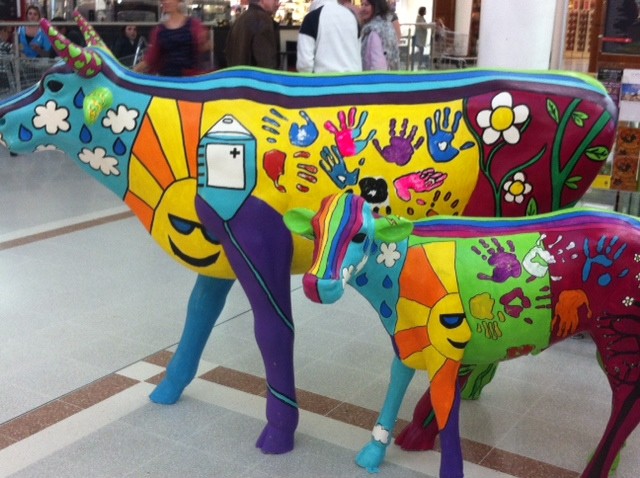 It was a fantastic Hallowe'en in Forestside and the only question is how on earth are we going to improve it for next year? Watch this space!
Keep an eye on our Forestside Facebook page for news on our next big event...Santa's Arrival which will take place on Friday 28th November.