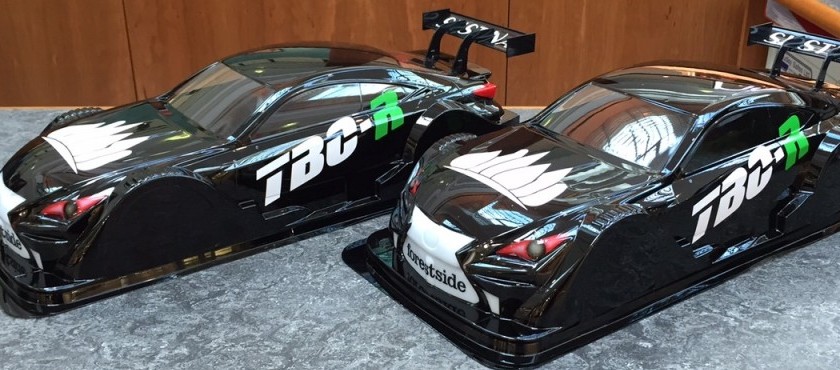 Forestside Schools Grand Prix.
Forestside's first ever Schools Grand Prix was held on Saturday 13th June 2015. The event will be an annual one with Post Primary schools taking part to find the remote control car racing team champion as part of Forestside's Life programme comprising Young Enterprise, Young Engineers and Young Singer/Songwriters.
Six post primary schools took part in this year's event: Aquinas Grammar School, Our Lady and St. Patrick's College, Friends School Lisburn, Bangor Grammar School, Assumption Grammar School the only all girls school who fielded two teams and Wellington College who hosted the event.
Forestside has created the event in association with the Ulster Model Car Club who were organisers and Rennicks Modeltune who were our car suppliers. It has been a longterm undertaking to bring the project to fruition beginning in November 2014 when we supplied the kits to schools to be constructed ready for practise sessions to begin from February to April with the actual Grand Prix in June.
The schools all did incredibly well and a lot of fun was had amongst healthy competition.
Best Body Shell was awarded to Assumption Grammar School BlueBelles.
Best chassis preparation went to Bangor Grammar School.
Best Team was awarded to Our Lady & St. Patrick's Knock.
Best Drivers went to Friends School Lisburn.
Overall Winning Team was awarded to Bangor Grammar School.
Fastest Teacher Award went Kevin Black from Aquinas Grammar school.
Forestside turned out a team of pro drivers to help, coach and advise the students on their construction and driving technique.
Schools wishing to take part in the event next year are more than welcome to contact Lee Cutler, Centre Manager on 02890 494990 or lee@forestside.co.uk
Thanks to all the teams who took part this year and thanks also to Ulster Model Car Club, Rennicks Modeltune, Wellington College and the Forestside Pro drivers.