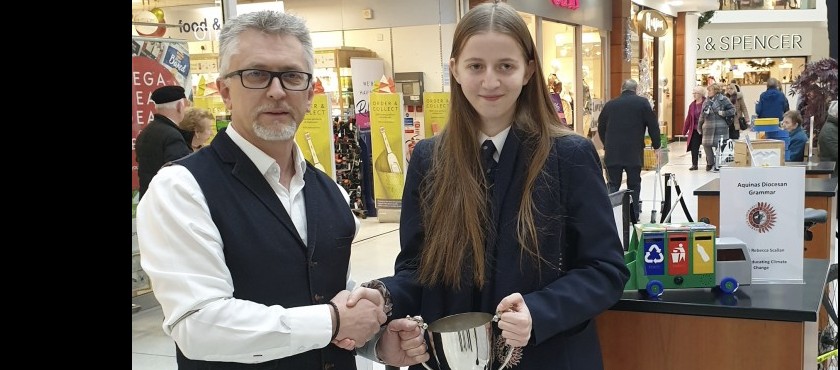 Forestside Young Designer 2019
The Forestside Young Designer of the Year Competition, now in its sixth year, seen schools enter the best of their GCSE or AS level designs for judging.  As in previous years the display of designs gathered quite a bit of attention from our customers on the Mall.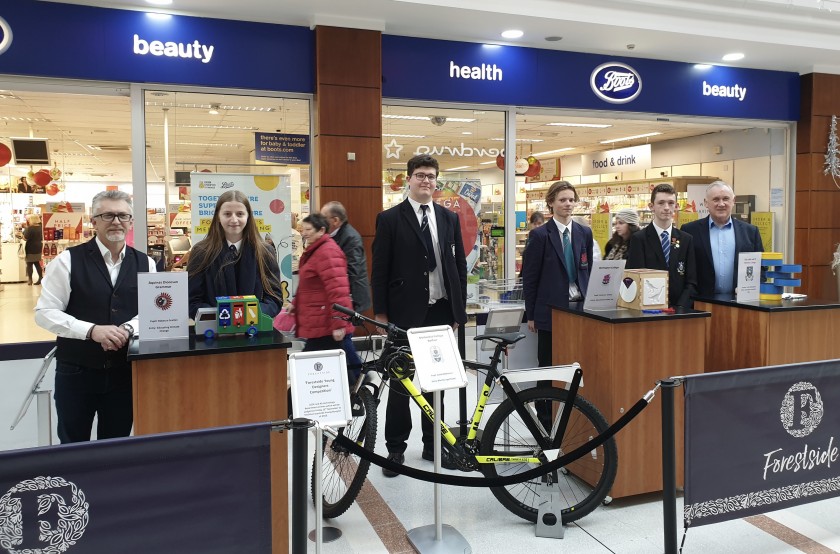 Students from Aquinas Grammar School, Methodist College, Wellington College and Our Lady and St Patricks College were invited into the centre to explain their designs and they were marked accordingly on the concept, presentation of their design and construction.
This year's results are in and the winner of the Forestside Young Designer of the Year competition is Rebecca Scallan, a pupil at Aquinas Grammar School, with her unique entry of an 'Educating Climate Control Childs Toy'.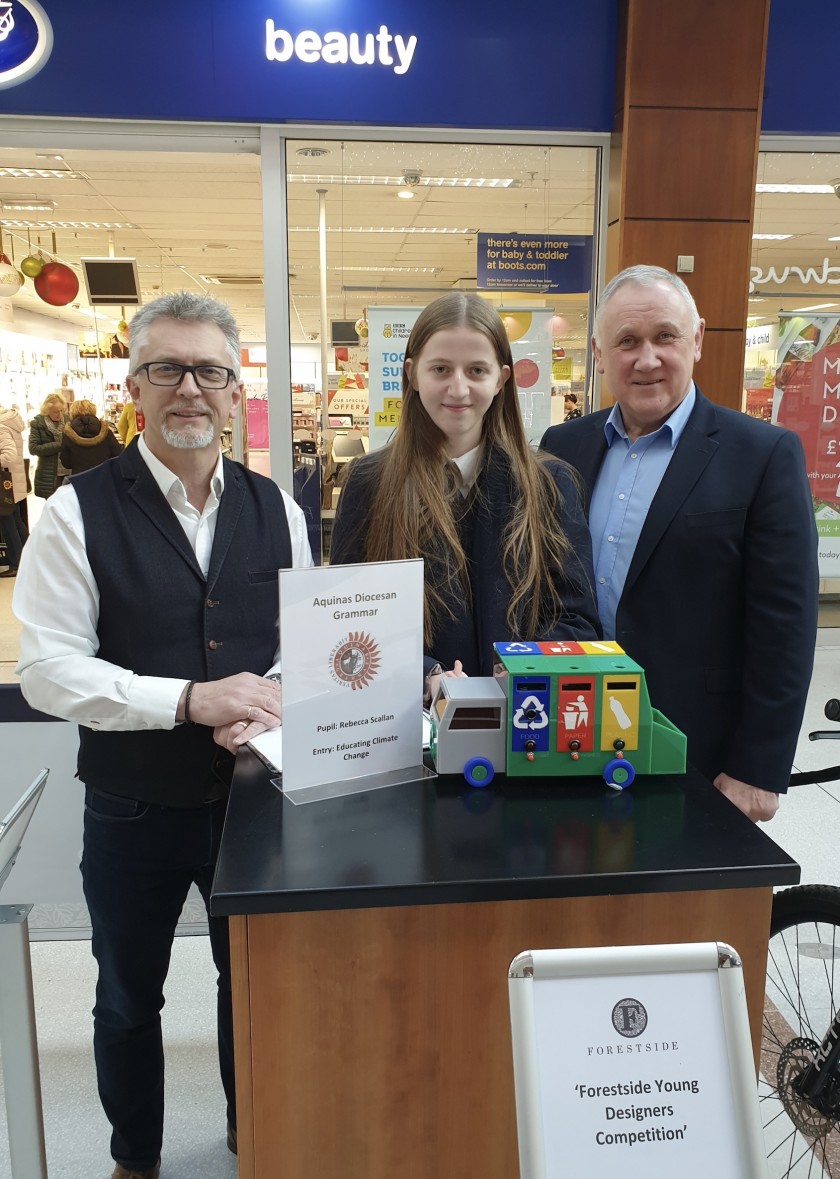 In a competition where the standards keep getting higher there were several strong entries and the runners-up were Jack McGoldrick from Our Lady and St Patrick's College with his entry of an 'Innovative Jewellery Box.'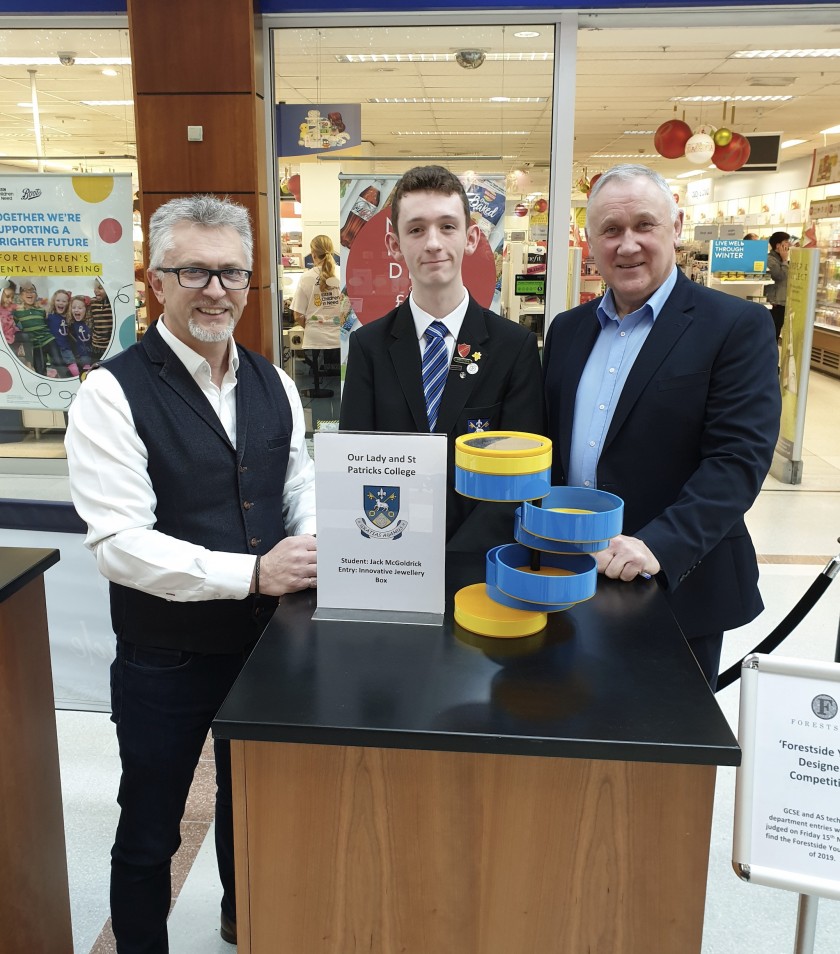 Caleb McMitchell from Methodist College, with his 'Bike Storage/Stand' and Cameron Smiley with his 'Educational Childs Toy'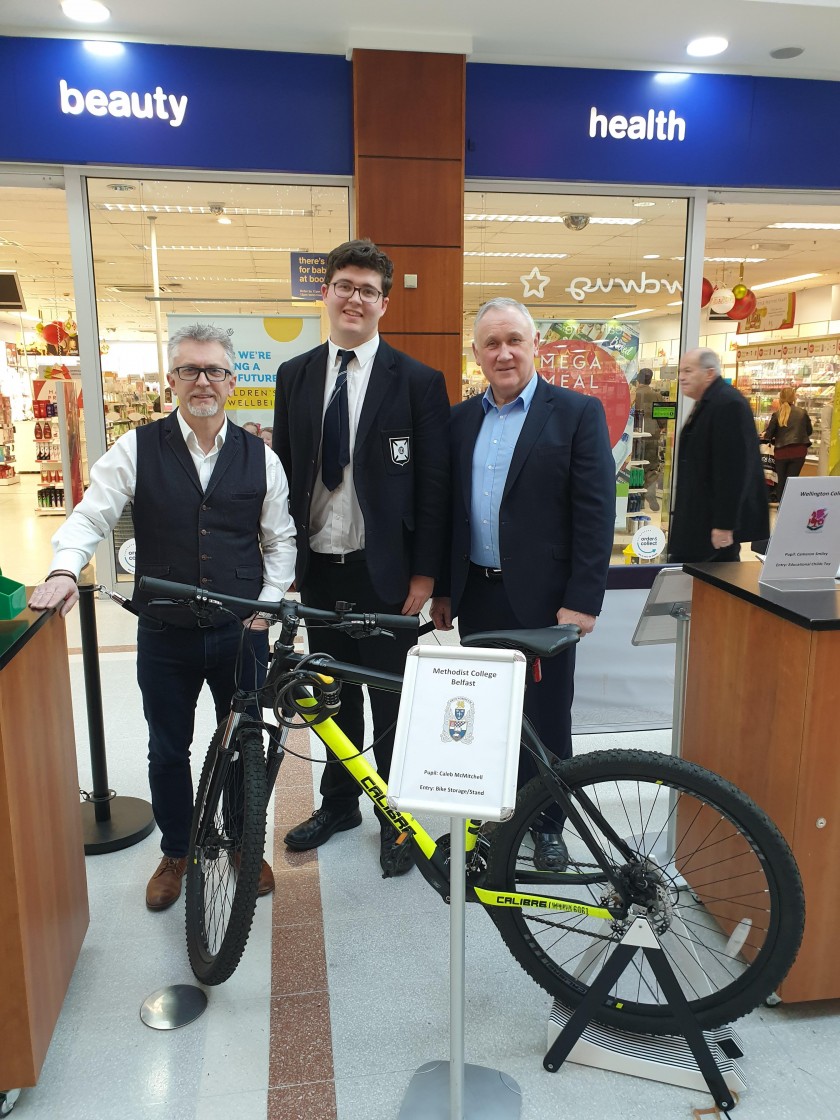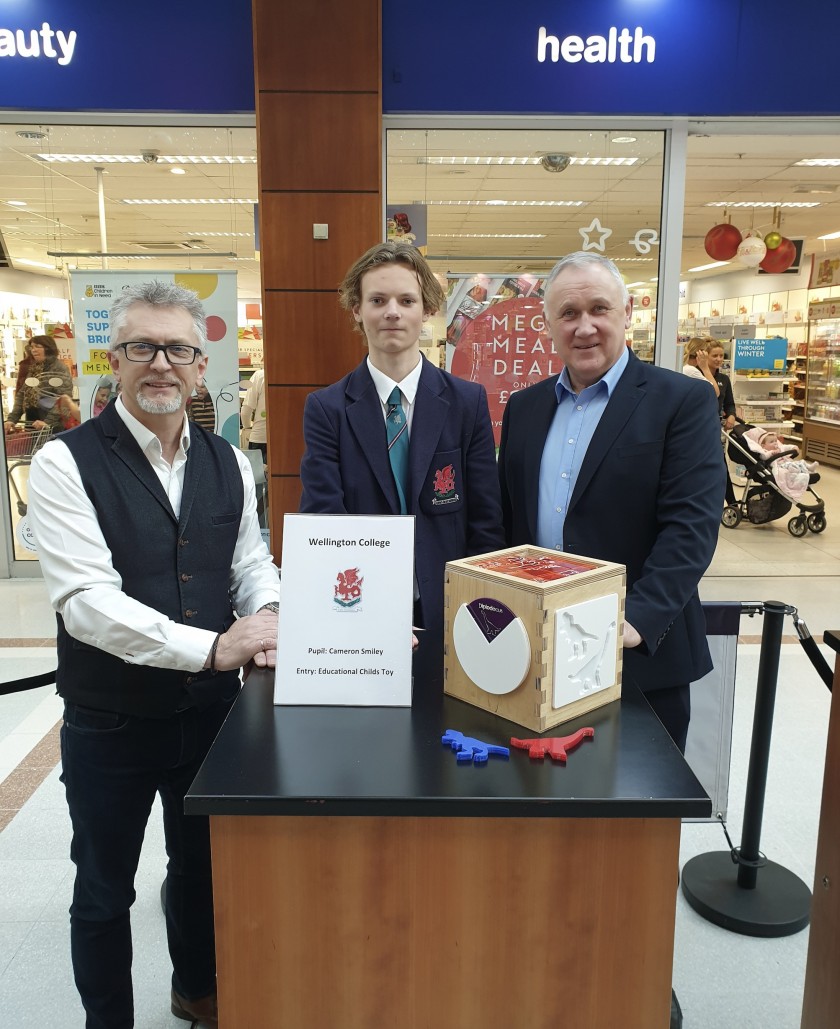 Congratulations to all who took part and thanks to all the teachers for their continued support.