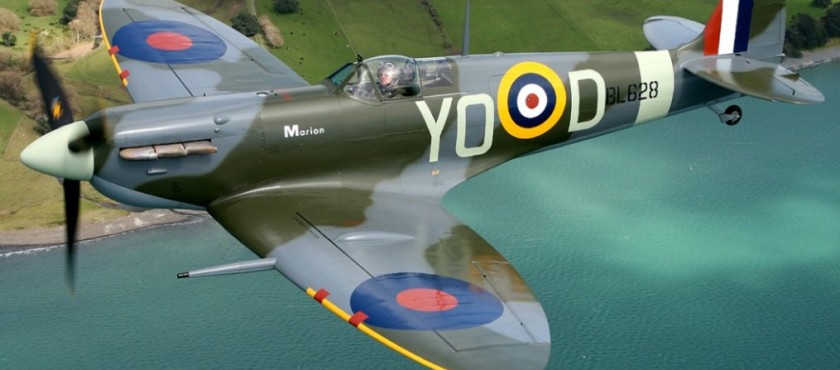 Forestside welcomes Marie Curie & a Spitfire!
The team at Forestside is delighted to confirm that our charity partner for the rest of 2015 is Marie Curie and it's a very special year for them. Not many of us like to shout about being 50 but we are pleased to be able to help Marie Curie celebrate their 50th year of fundraising. 
We have many exciting events planned throughout the year but the first of them promises to be something very special for young and old alike.  Marie Curie have enlisted the help of the Ulster Aviation Society who will be bringing with them a life size replica of the incredible Spitfire fighter aircraft.
Ray Burrows, chairman of the Ulster Aviation Society said  "Marie Curie have invited us to donate a legendary aircraft for a day, to let people know we care as much about this campaign as they do. So we're lending them our Spitfire for a day."
Society volunteers will bring the full-sized replica of the famous aeroplane to Forestside car park on Saturday 7th March.  Marie Curie helpers will have their donation buckets on hand, and hopefully the all-day exhibit will draw the same size of crowds it did at over a dozen festivals and air shows held in Northern Ireland last spring and summer.  All proceeds will go to the Daffodil Appeal, said Mr. Burrows.
"The response to this iconic aircraft frankly overwhelmed us last year," he added.  "People couldn't wait to take photographs of their children in the cockpit.  And this year there's a bonus:  Each donor will receive a lovely daffodil, while contributing to an excellent charity."
The Ulster Aviation society can be found at  www.ulsteraviationsociety.org or www.facebook.com/UlsterAviationSociety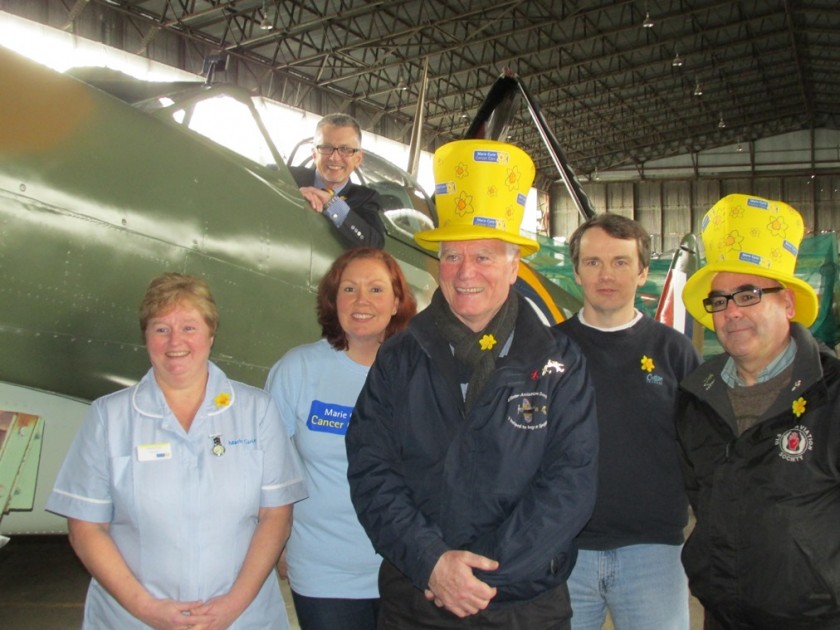 Inside the Centre on Saturday 7th March the Moos will be back on mall decorated for Spring and we are really excited to see Mummy Moo's new look painted by artist Dawn Crothers especially for Marie Curie.
We will also be hosting our annual Mall Spinathon when the bravest of us will take on Team Forestside cyclists and Pedal Pump instructors in a speed cycle marathon. Not for the fainted hearted but for a very good cause!
See you there.
www.mariecurie.org  or  www.facebook.com/MarieCurieNorthernIreland