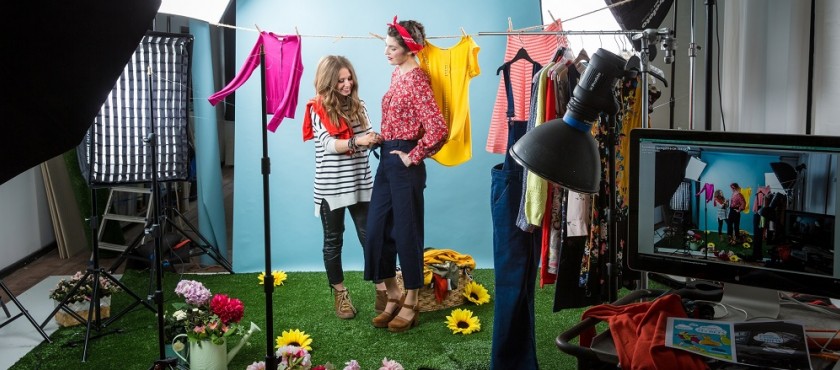 Forestside Stylist Secrets: The Edit 1/2
Hi dear readers!! Apologies for the disappearance, it's been a crazzzzzy season! One of the most fun jobs I had this season was the Forestside Stylist Secret's event, a three day event which effectively brought this blog to life.
Now, let's just get this out of the way first of all. The whole event was great BUT the most exciting thing was…I WAS ON THE SIDE OF A BUS!!! How very Carrie of me. I think I need to have a new stipulation for clients…I don't work unless everyone turns up on a bus with my face on the side. Anyway, back to business…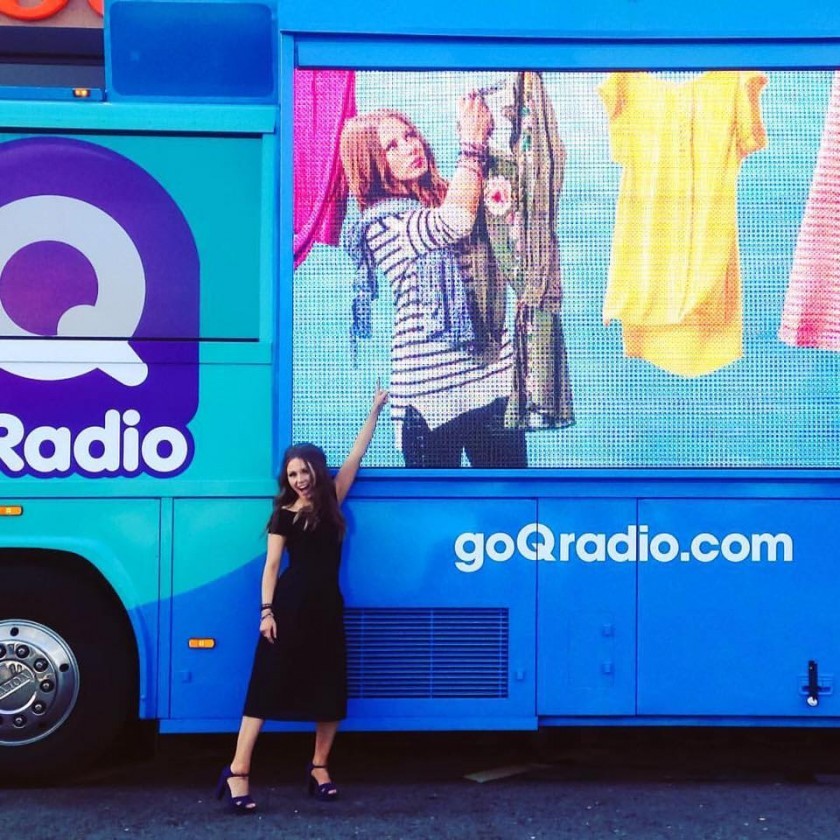 We know that the Forestside customer is a stylish and discerning shopper, and the last thing I want to do with my blog, and by extension the event, is to patronize the customer, do the hard sell with garments or force them into a style that isn't right for them. We are bombarded with fashion images and shopping suggestions every day and it is confusing and getting more and more difficult for people to sift through the information to find out what is relevant to them. So we hit on the idea of celebrating personal style, first of all exploring the ideas of 'Style vs Fashion', 'Style Personalities', 'Body Shapes', 'The Importance of Style', 'The Secrets of Stylish Women' and 'How to Shop' through the blog and bringing all these ideas to life in my PERSONAL STYLE talk on the Friday evening.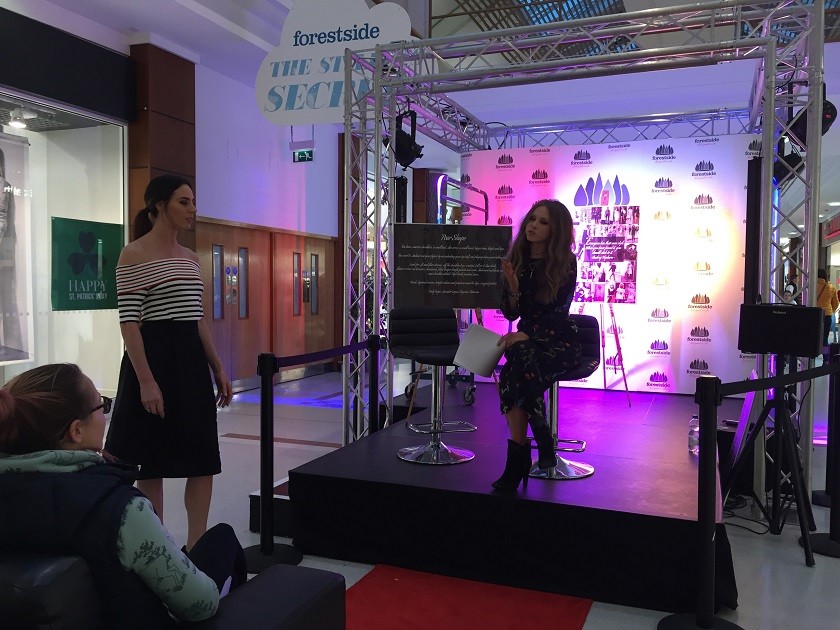 This was a lovely evening, a series of small, intimate talks where I chatted through all of the above and answered queries from those in attendance. The main feeling I left with was that people are feeling overwhelmed with the sheer amount of choice we have, and also by the pressure to have a 'picture perfect' life and wardrobe but on the whole everyone was getting it right (by and large). Everyone gravitated naturally to the correct colour palette and more or less to the right shape and everyone looked fab. Like most of us, they just need a little confidence boost, to be told they were on the right track! Lesson learned from this? Do a little research (read my previous blog posts here for a start), but follow your gut instinct, be a little more experimental and have fun with fashion. And when someone tells you that you look great just say THANK YOU and believe them! The confidence will come and with it, your natural style.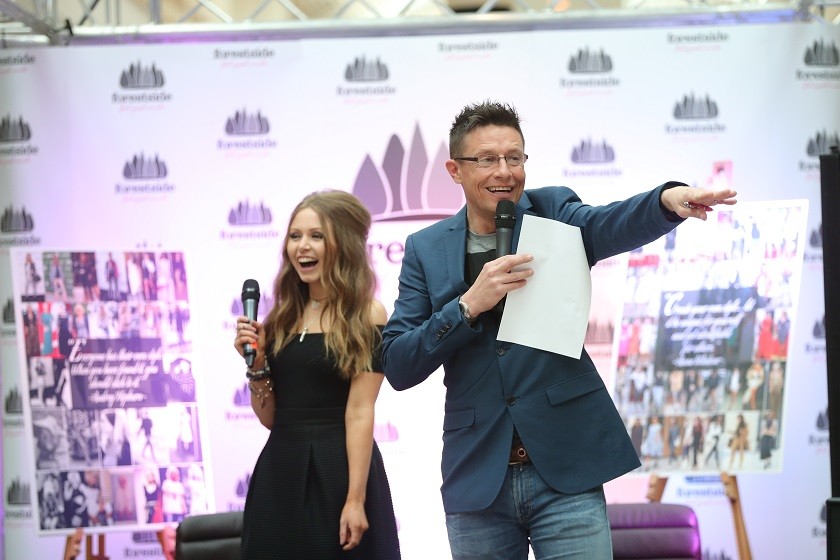 On Saturday I was joined by a fab bunch- the Style Academy Models and production team, my co-host Stephen Clements along with Sonya Mac and The Bus (WITH MY FACE) from the Q Radio Network, the artistic team at Peter Mark's and makeup artist Samantha Weightman and team. I wanted to make sure that everything I had covered in my blog posts and talk was represented in the show, and that meant not only using 5ft 10, size 8 20-somethings! Our models ranged from 7-62 years and size 8-16. That's not overly radical these days, most fashion shows address different ages and sizes but my main aim for this show was to avoid the usual pitfalls that some people fall in to when putting together outfits for people over 40/ size 12. Namely, no frump allowed!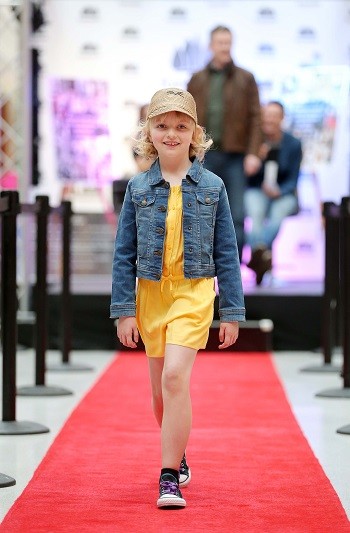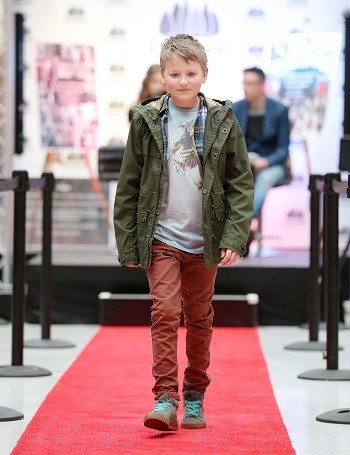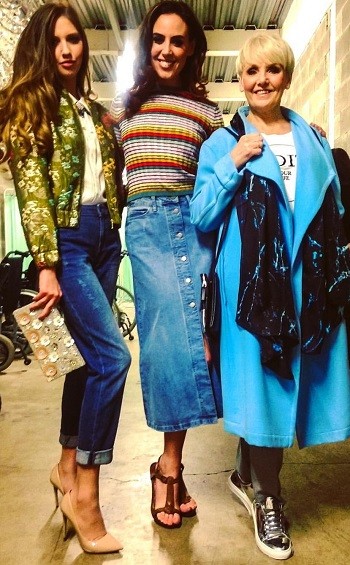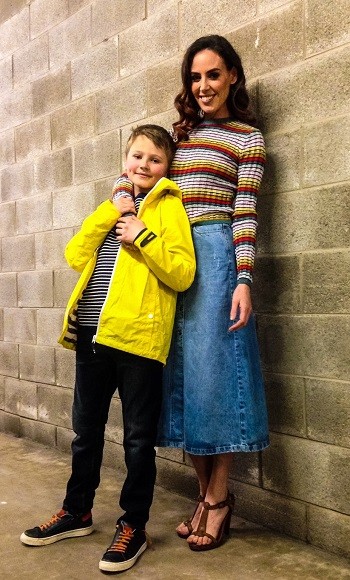 The more 'mature' model is something that Forestside has addressed well over the last couple of seasons. We all know that being 60 these days is really not the same as it was 30 years ago. The baby-boomer post-war generation are now approaching their 70s and a lot of them have no intention of getting a wee shampoo and set or a purple rinse. In fact, they are more likely to just dye their hair purple. As evidenced by my grammar school German teacher, who I bumped into at the train station not long ago. She's retired now, and her hair is purple. Properly. I asked her how she can have purple hair when I got told off for turning up to school with pink hair in the 90s.  She just laughed. She was always cool and she carried it off impressively. Personal style. Anyway, this generation grew up through some of the coolest decades in history- the 50s, 60s and 70s. They experienced some of the best music and fashion first hand, at a time when fashion and style was revolutionized and people experimented with their own image freely for the first time. We can hardly expect this generation to settle down in a twinset and pearls with a nice cup of tea. Plus, this generation has more spending power and disposable income than the people that fashion has previously been aimed at in their 20s and 30s, so retailers are waking up to the fact that this is a lucrative and exciting market.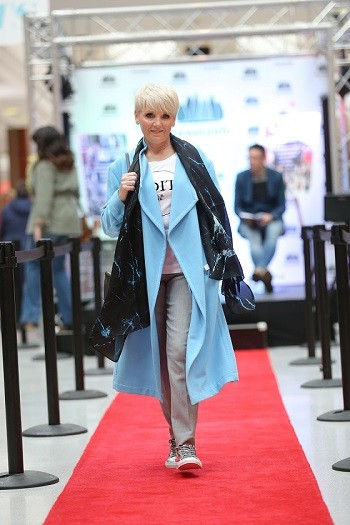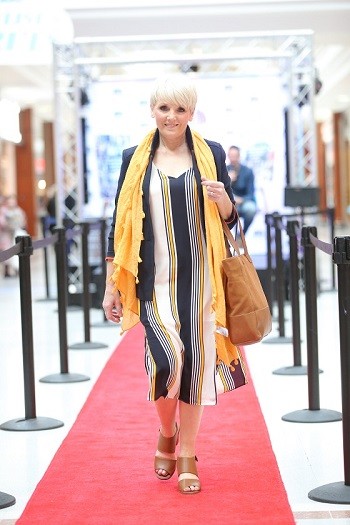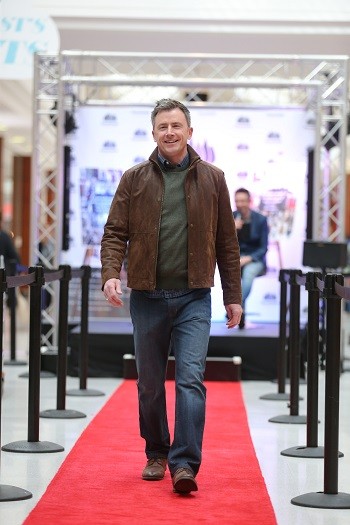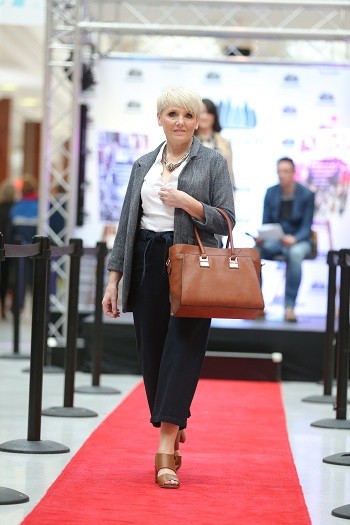 My 60-something model at the show was the gorgeous and effortlessly cool Eileen. To be honest, her outfits were some of my favourite of the whole show, but maybe it's just how she carried them off? Her outfit from Carolyn Donnolly at Dunnes was fab- that long sky-blue coat was a massive hit with all the girls backstage and the silver shoes gave an unexpected finishing touch. Her navy and white outfit with tan accessories from Oasis was lifted with a splash of yellow- perfect holiday wear. The biker jacket is a piece often associated with youthful rebellion but no reason why it shouldn't be worn at any age. If black is too harsh try a soft putty grey or tan, like this one from Marks and Spencer. And denim is another item we associate with youth but it shouldn't be so, especially this season when there are so many statement pieces around. Try a denim skirt or culottes, such as these ones from Warehouse, if you don't fancy jeans. A splash of colour is always important near the face, especially if you decide to let your hair do its own thing and go grey or white- so statement necklaces and scarves are invaluable. One of the great things about getting older is that all of a sudden pieces start to look more expensive when you wear them- how does that work??!!! Eileen's outfits were all highstreet but looked premium. That's a great side effect of age!!