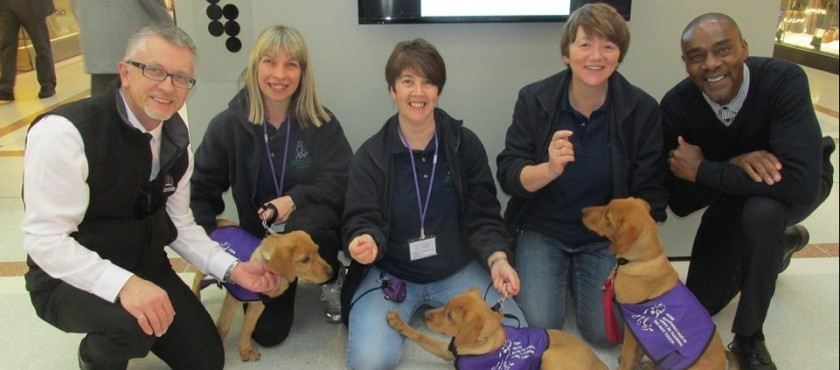 Thank you from Assistance Dogs NI
A big thank you to all our customers who donated, attended the dog walk in Belvoir Forest or registered an interest in becoming a fosterer for Assistance Dogs NI during April. The team have let us know that the generosity of Forestside customers has raised £4869.87 during the month's fundraising but they are also delighted to report that they have received almost 30 applications for fosterers which was an equally important focus of their time with us.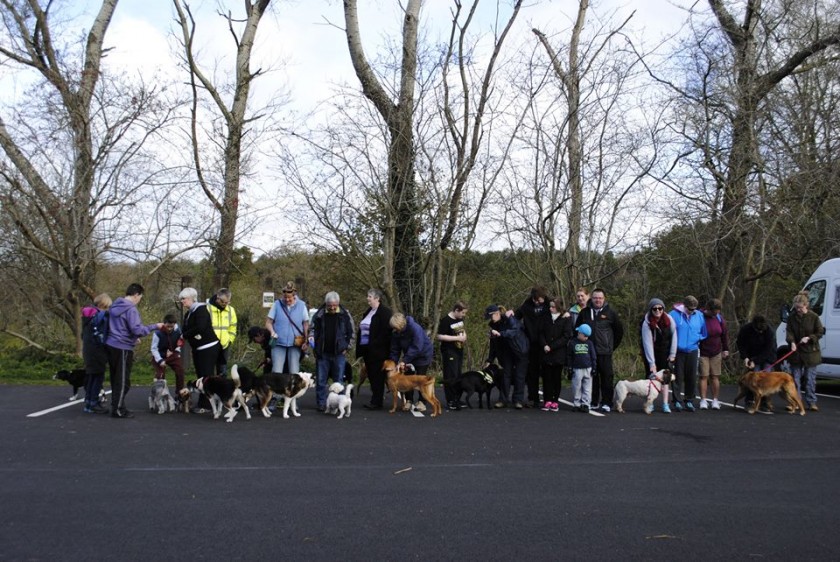 Assistance Dogs NI is a remarkable charity which makes a life changing difference to children with Autism and their families as well as Disability dogs which can be trained to retrieve certain objects giving disabled people of all ages a greater degree of independence. The dogs are understandably trained to an extremely high standard and this takes time, fourteen months for Autism dogs and longer for Disability dogs and fostering during this period is essential but it requires a huge commitment. Fosterers need to attend weekly training session in Belfast and need to have someone at home for most of the day.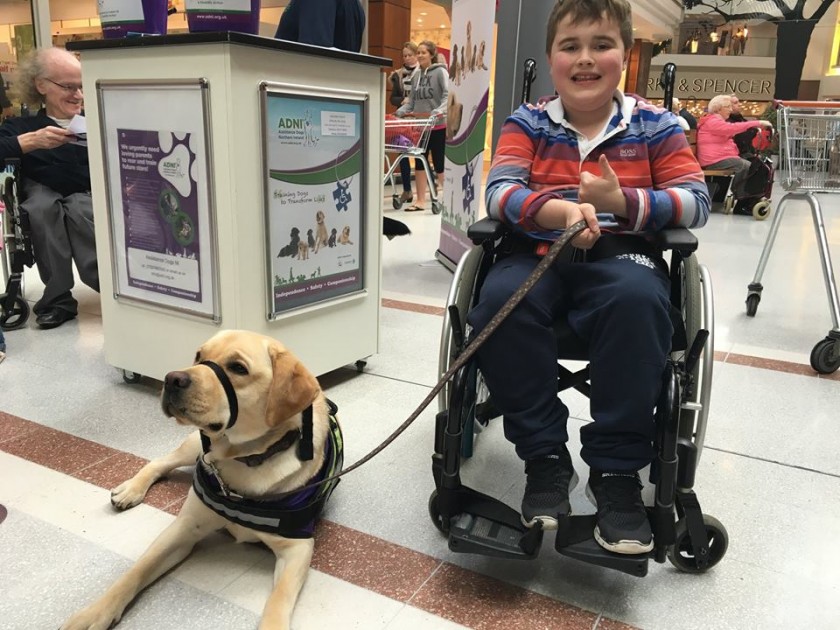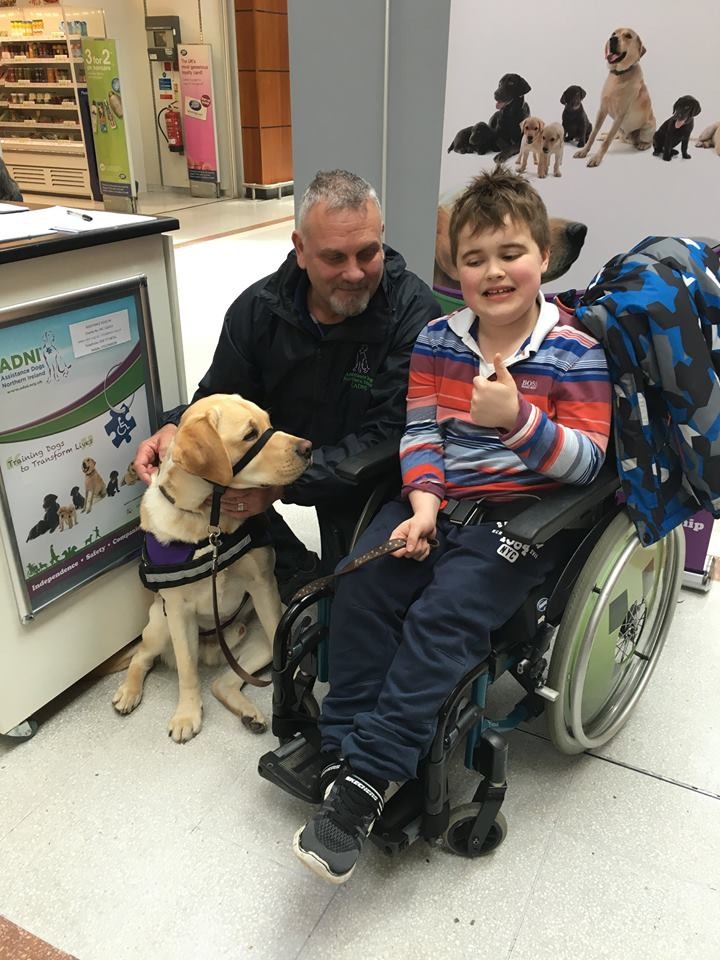 During April we got to see newly qualified Assistance Dogs meeting their forever families for the first time and we made new friends with this year's pups who will become next year's working dogs. We were also very pleased to catch up with some old friends. Honey and Rebecca who have been together now for two years came to visit and it is a joy to see Rebecca continue to grow in confidence every day thanks to Honey.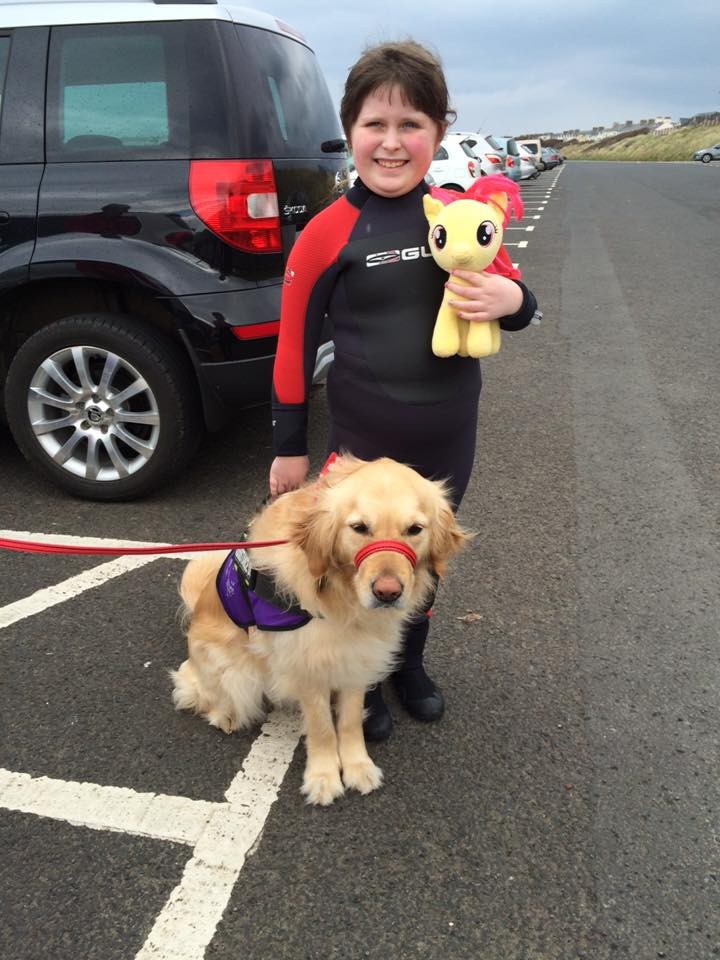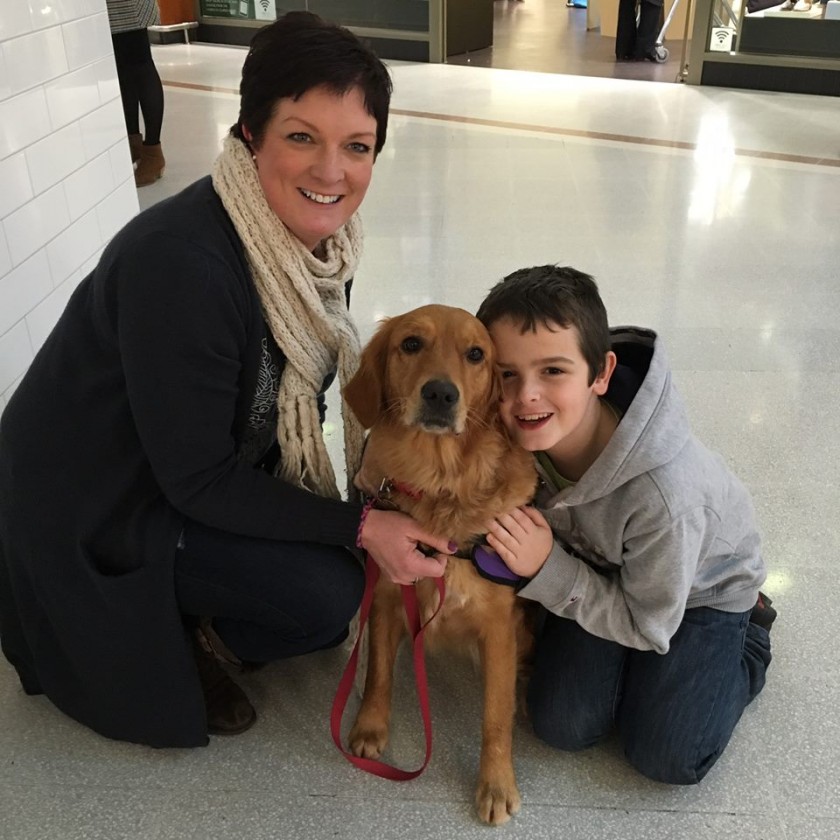 Assistance Dogs NI remains a small charity but their work is invaluable to the families who are lucky enough to receive one and their time in Forestside makes a huge difference to public awareness, fosterer recruitment and fundraising. We will keep in regular contact with the charity and wish all the newest dogs good luck with their new families.