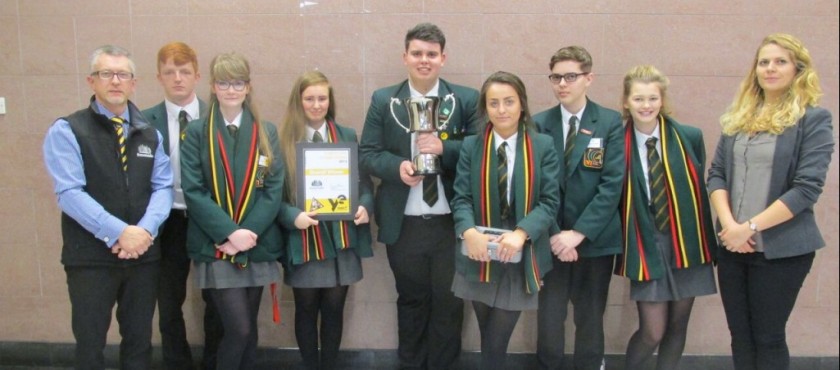 Young Entrepreneur of the Year
Forestside is once again working with Young Enterprise Northern Ireland, through their Young Enterprise scheme, which is a six month enterprise programme for 11 to 18 year olds, working with schools in the Belfast and South East area, culminating with the winner and winning school being crowned in Forestside.
The inter schools challenge took place at Forestside just before Christmas with 6 schools battling it out on mall, selling the products they had created through their school enterprise companies.
The teams were judged on project set-up, through to design, production and marketing along with the all-important 'How much can be sold!'
After this stage the winning team received a prize for their school and individuals selected from the participating schools have been given a week's work experience with our leading companies: Marks & Spencer, Sainsbury's, Dunnes and Medicare. This will give the selected students a real opportunity to improve their selling and business skills by learning about the sales of a 'live' product.
The schools participating are:
Campbell College, Aquinas Grammar, St. Mary's CBGS, De La Salle College, MCB, Lagan College.