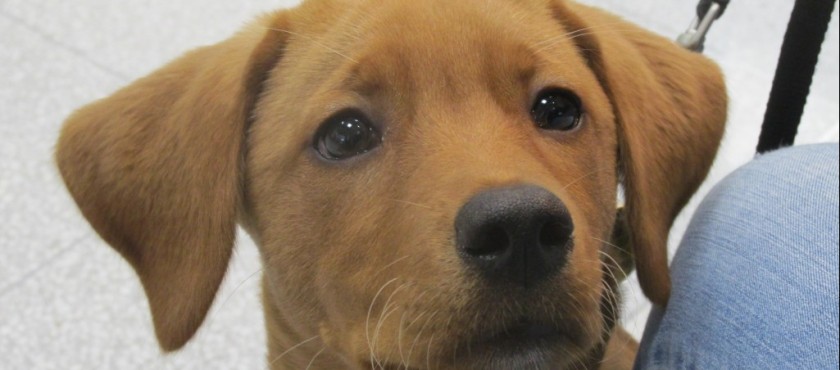 Assistance Dogs Newest Recruits
Puppy Power at Forestside as Darcey, Dolly and Dora make their first visit!
Forestside for some years has been supporting Assistance Dogs Northern Ireland (ADNI) in the fantastic work they do in providing Assistance Dogs for wheelchair users, children with autism, and therapy dogs within Northern Ireland.
They have recently started work with a new group of recruits – 6 Fox Red Labradors and 1 black Labrador. Each has been given a name beginning with the letter 'D' and Forestside was asked to name one of the pups and chose 'Darcey'. The other six pups are called Dolly, Dora, Dusty, Dixie, Dottie and Dougal.
Darcey came down to Forestside for the first time recently with Dolly and Dora and immediately won the hearts of the many customers at Forestside.
In the New Year, Forestside and ADNI will be holding a sponsored Dog Walk, so keep a lookout on our website for details.
Dolly, Darcey and Dora along with their minders Heather, Helen and Jeanette with Lee and Roy from Forestside.