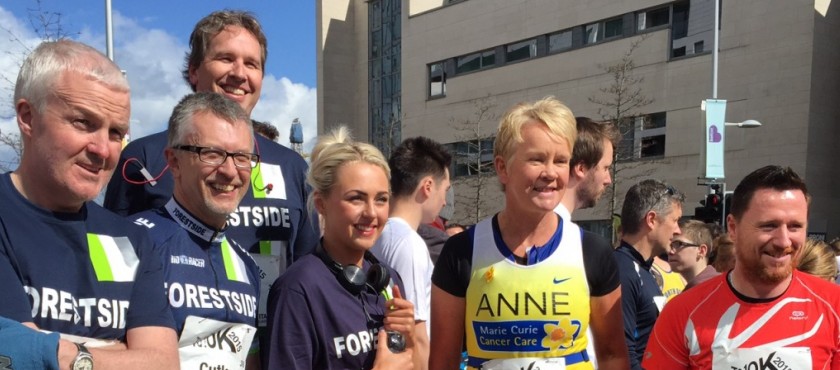 Titanic 10k 2015
Team Forestside turned out in force for their third Titanic 10k event which is a great warm up for the Marathon relay coming up in May.
Our team also met up with Marie Curie poster girl Anne Hannan who was also running the 10k as a light training session for this year's Belfast marathon.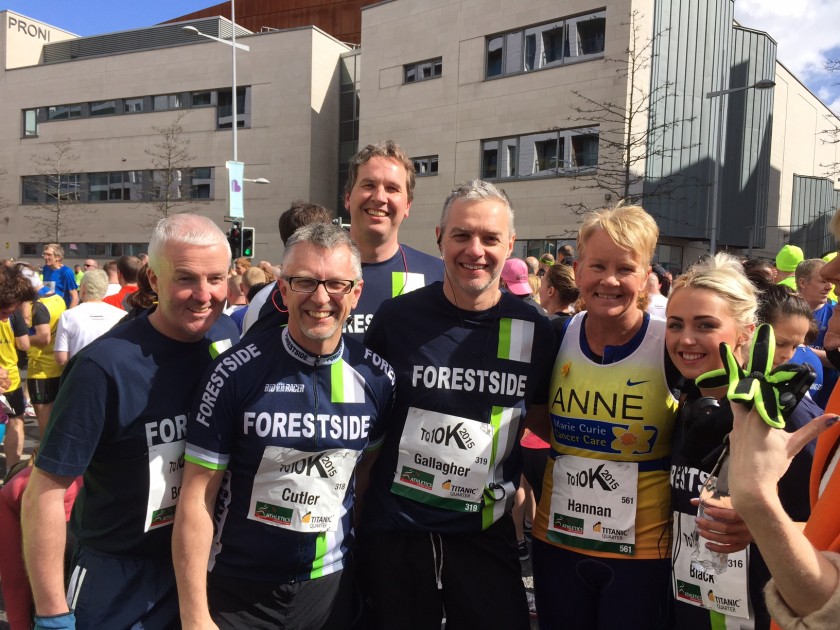 Well done to Ben and Dee for completing the 1 mile fun run, Ben was positioned number 77 in a time of 00.08.21 and Dee came in number 154 in a time of 00.11.22, we do not have a time for Brian because we are convinced he cheated!
Our main runners for the 10k finished Peter Gallagher at position number 262 in a time of 00.46.06
Lee Cutler positioned 420 in 00.49.29
Sara Louise McClelland positioned 688 in 00.54.55
Bernard Bogues positioned 852 in 00.59.24
David Thompson positioned 944 in 1.02.48
James Black positioned 984 in 1.04.09
Rachel Thompson 995 in 1.04.47
Stephen Reynolds, one of our pedal pump instructors ran as an independent runner and finished number 314 in time of 00.47.08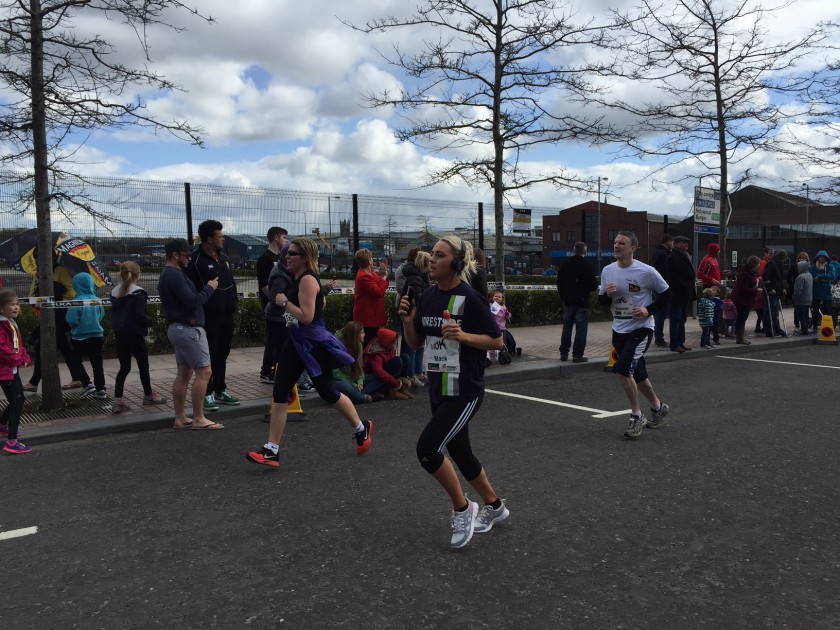 Well done and thanks to all who took part.   
Thanks also to Athletics NI for a fantastic event, it really was a great family day out!
Our hospitality team came with us on Sunday and went down a storm. Thanks to Brian & Margaret for the hard work inside our tent. They proved to be incredibly popular giving out complimentary cups of tea, which has given us the idea that we might provide our hospitality services next year in aid of our chosen charity.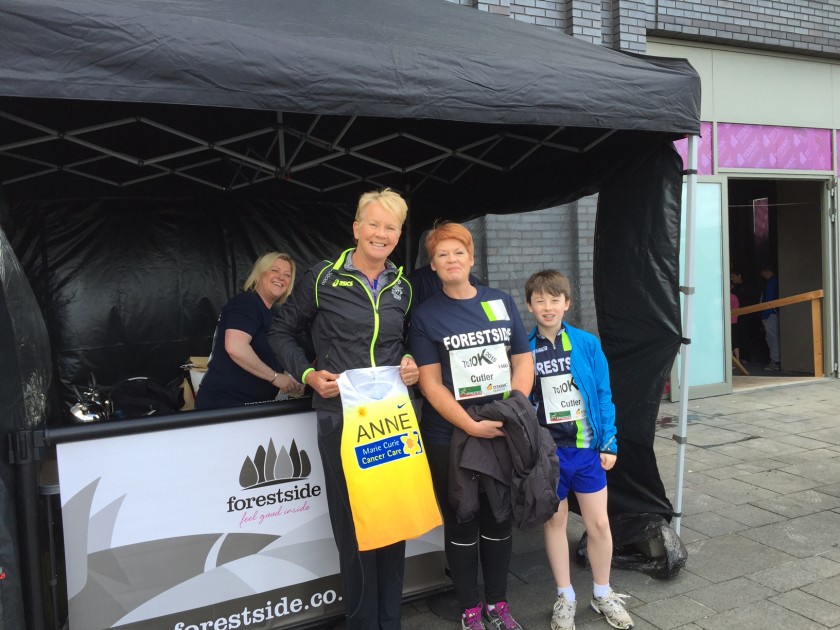 The day started off wet and windy but cleared up in the afternoon which was perfect for the runners but not so good for the spectators.
We highly recommend the Titanic 10k as an early year challenge for anyone who wants to get fit in 2015.