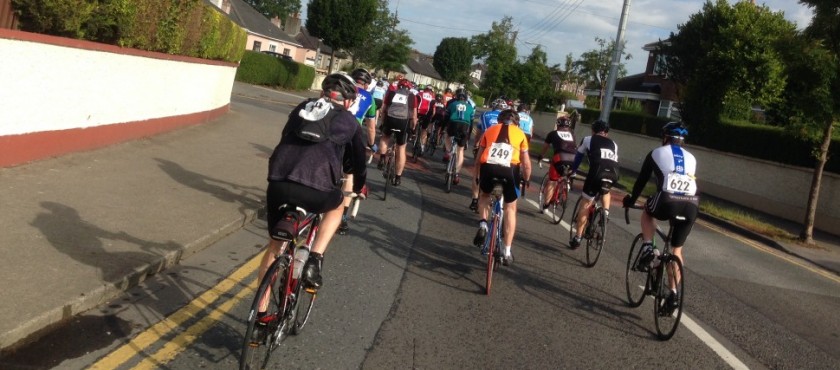 Team Forestside Maracycle 2014.
2014 marked the thirtieth year of the Cooperation Ireland Belfast - Dublin Maracycle, an annual event over two days covering a 216 mile return trip over a rural route between the two cities.The route passes through the counties of Antrim, Down, Louth, Meath and Fingal avoiding heavy traffic and town centres and has become one of Ireland's friendliest and best organised cycling challenges. On 1 July 1984, 1,200 cyclists left City Hall Belfast and the Mansion House Dublin simultaneously to spend two days riding between the two cities. They did so to show their support for an end to violence and a peaceful future for all our people. Co-operation Ireland Maracycle was born. 65,000 participants can now claim to have cycled between Dublin and Belfast in support of Ireland's leading peace building charity.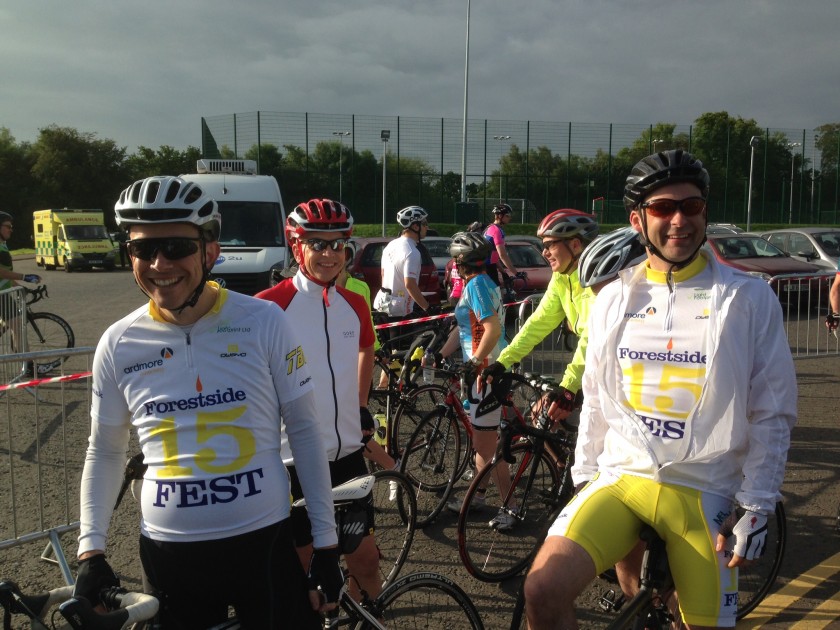 This was Team Forestside's second participation in the annual Maracycle. The team consisted of Lee Cutler, Peter Phillips, David Hamilton along with Simon & Stephen from M&S and the McConvey clan (Pat, Mary and James)
A slightly slimmed down team this year (in more ways than one!) due to, amongst other things - maternity leave (hopefully Ruth and Michael will be back with us next year once they get to grips with parenthood ).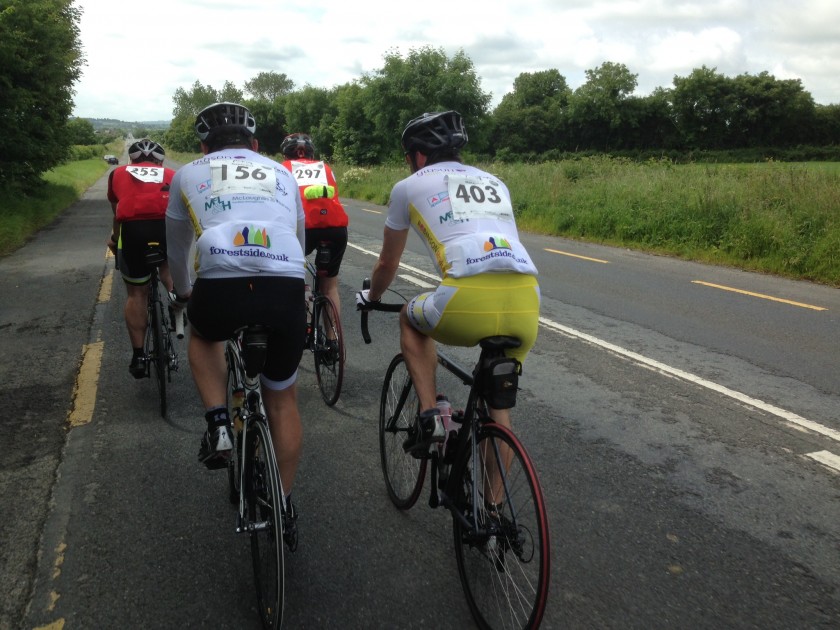 It was a fantastic 2 days and the weather was very kind so we will definitely be back in 2015 hopefully with a full squad and a few new faces that we are working on!
If you would like to find out more about cycling with Team Forestside/Castlereagh CC at one of these events or join us for our weekly Sunday run look us up on Facebook or contact our Helping Hands desk at Forestside.