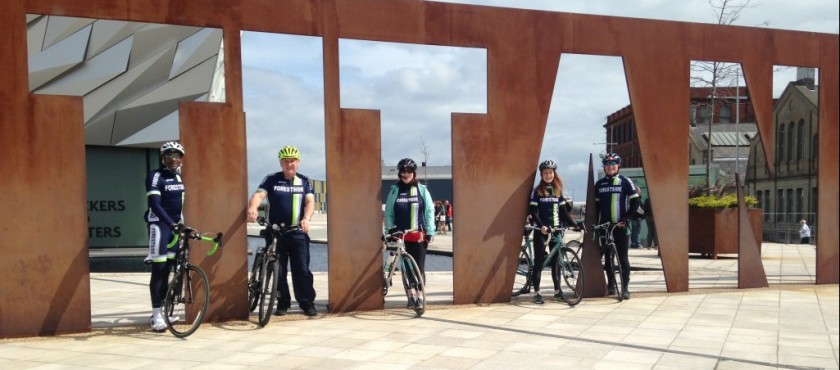 Lite Lites Leisurely Sunday.
Five of our Lite Lite Team members turned out on a dry but very windy Sunday morning for their first ride in May. Roy, Brian, Ian, Sharon and their daughter Lucy met up first at Forestside and, after a good long tyre check, they set off towards the Titanic Building. 
They kept the pace leisiurely and did a tour of the Titanic Quarter while Brian and Ian provided a really interesting history lesson about the area. However, the wind was ferocious at the water's edge so a democratic decision was made to have coffee inside the Titanic Building.
Feeling refreshed, they headed off once again along the Lagan Tow Path which provided a bit more shelter before returning to Forestside.
As this was their first ride out in a few weeks, they kept the distance short but they are hoping to build up the frequency, the distance and the pace as the season progresses. 
Anyone is welcome to join Team Forestside at any of our three levels. If you would like to join or just some more information, please feel free to contact lee@forestside.co.uk