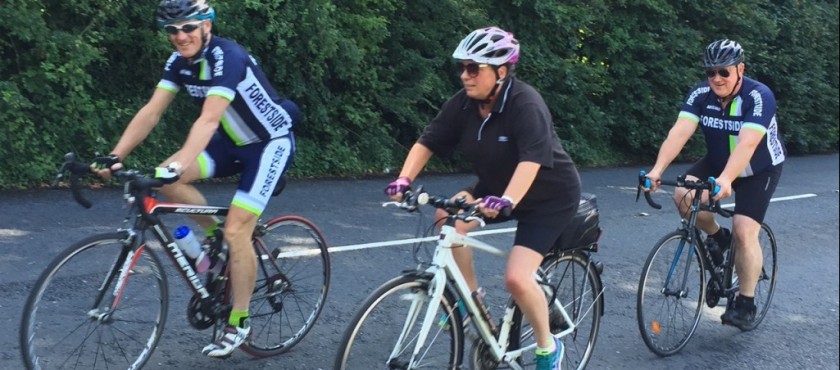 Lite lite induction.
Just a quick 24 miles this week to welcome newest recruit Tanya to Team Forestside and to make sure all members of the team are up to speed and ready for next week's M&S Action Cancer mini sportif.
Next week's event will be an M&S staff event involving forty walkers who will take a stroll around Belvoir Forest and thirty riders who will cycle from Forestside to Sprucefield store and back again in aid of this great charity. M&S staff have invited Team Forestside to go along and make the journey with them so our Lite Lites took the same route yesterday just to make sure everyone was in good enough shape.
They started at 10am at Forestside and proceeded down the Ormeau Road and onto the Annadale Embankment. From there they met the Malone Road and proceeded to Lambeg and eventually Sprucefield before turning back to make the return journey.
The route proved no difficulty for our riders and newest recruit Tanya managed the roads with ease. Next outing will be the M&S race itself. If anyone would be interested in such a route for charity please do not hesitate to get in touch with Lee. At present the event is for M&S staff but the more interest in events like this, the more each charity can benefit.