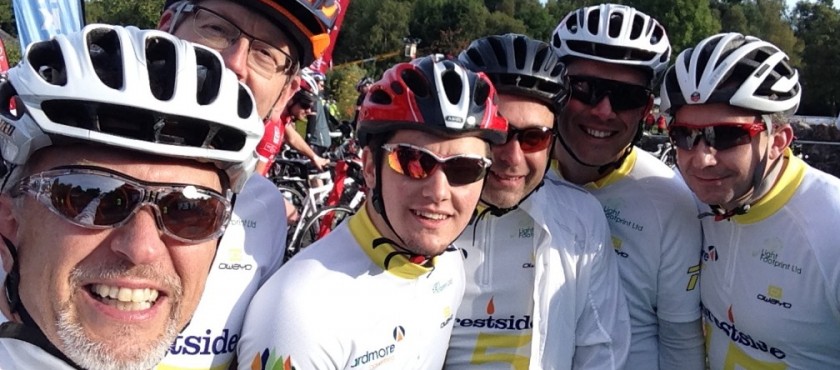 Lap the Lough 2014
Team Forestside turned out in numbers for what was the last official event in the 2014 Season and the last appearance of the Forestside 15Fest cycling kit. Lee, Peter, David and Bobby, the stalwarts of Team Forestside joined forces with new recruit Sam Coulter and the M&S contingent of Simon, Stephen, Ryan and Paul to take on the now familiar 85 mile route starting from Peatlands Park through Portadown, across the Bann and on to Clotworthy Gardens in Antrim for lunch. The way back takes in Randalstown, Toome and Ballyronan before ending back at Peatlands Park.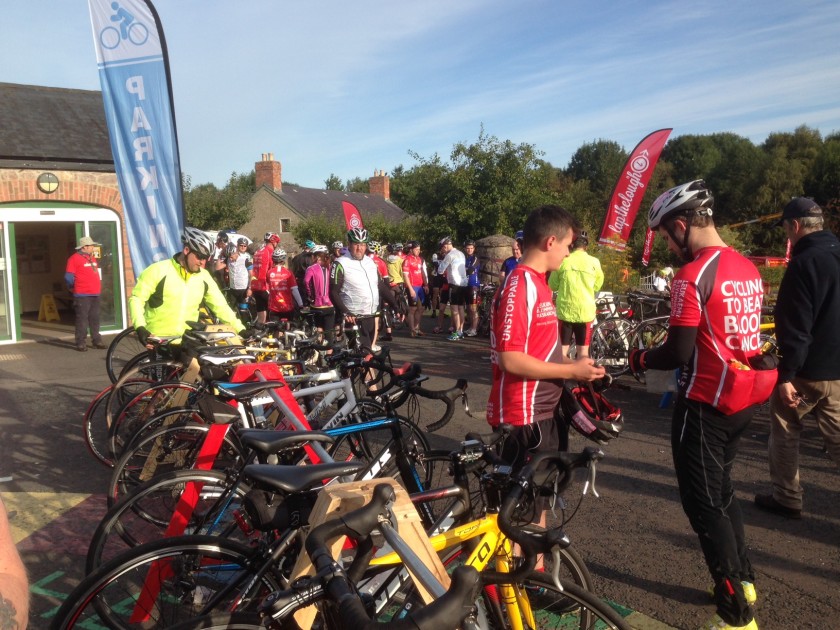 The race was full to capacity with 2000 riders taking to the road in glorious weather. This was the ninth year of the race and congratulations go to Lap the Lough for putting together such a well organised event.
Team Forestside enjoyed lunch VIP style courtesy of Brian McKibben, thanks to Brian as he managed to make the lunch break as slick as a formula 1 pitstop! This helped Team Forestside shave valuable minutes off their race time and they finished at 2.00pm, thirty minutes faster than last year.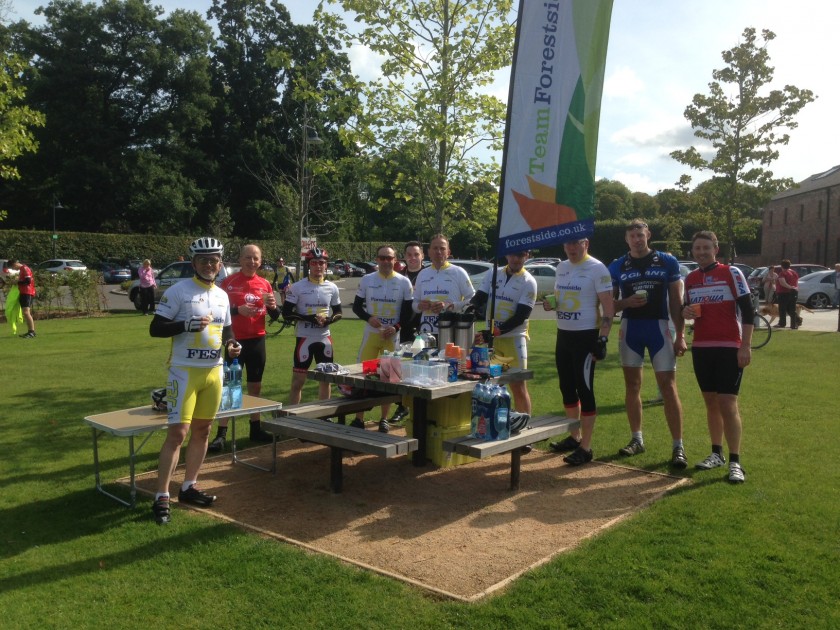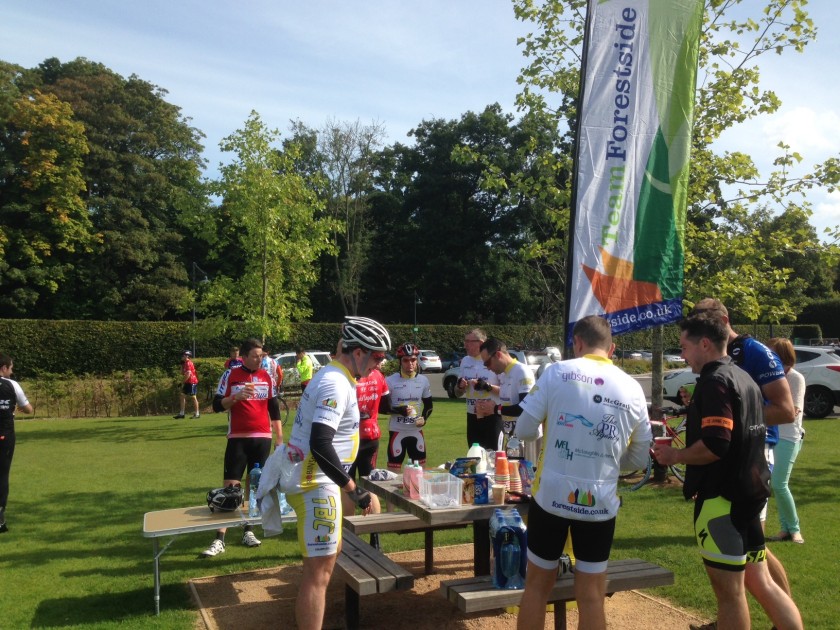 The guys will continue to ride, even though the official events are now finished for the season. Anyone interested in joining them on the Castlereagh Cycling club Sunday runs will be more than welcome.
Simply contact Lee on 02890 494990/ lee@forestside.co.uk
or Facebook Castlereagh Cycling Club.