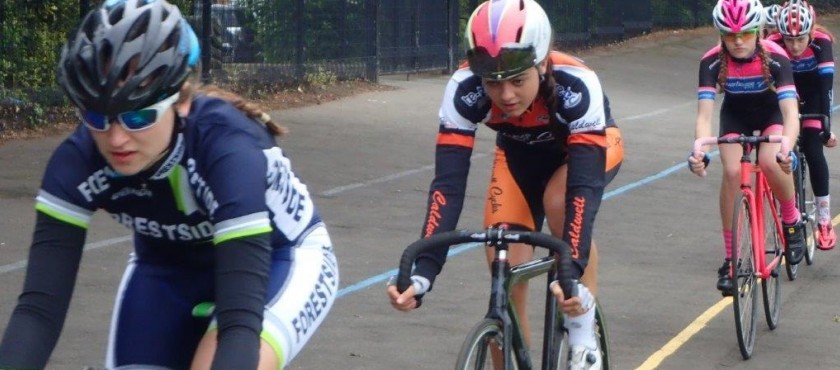 Katie's blog; Spring into Summer
Now that the summer holidays have officially started, I barely know what to do with myself. Over the last 3 months all my life has been is study and exams. GCSEs are not fun, especially if you were unlucky like me and had 19 exams over 6 weeks. They weren't all bad, considering I had my 16th birthday during them (I actually sat 2 exams on my birthday) and still managed a party with my friends. Although, needless to say everything took a backseat, including cycling. I still managed to get out on the bike over study leave but towards the end of my exams I was getting out less and less. However, now all that's behind me I can concentrate on a jam packed summer of racing, holidays, and being with friends.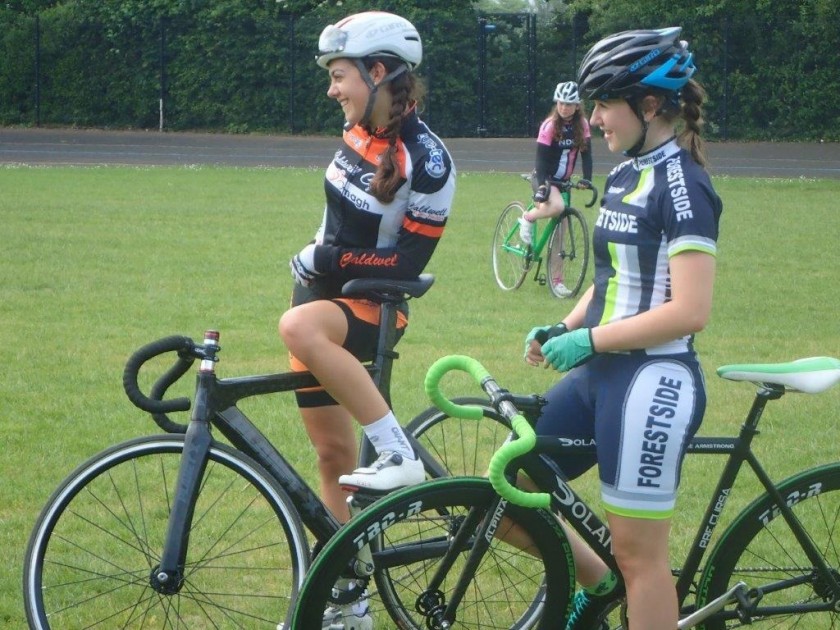 I tried to get out as much as I could on the bike over study leave and, for my last ever year I attended the Ras Na Nog, a 2 day youth race that consisted of 2 road races and a criterium. It was my last time as a youth rider and I will definitely remember it. I chose to ride with the under 16 boys throughout the whole weekend, even though girls are allowed to move down a category when racing with boys. I knew that staying in the 16's category would be very hard, but I am so happy that I chose to ride it, especially since only 2 girls decided to do the same. For moving up to juniors next year, I need all the training and the experience I can get with longer and faster races. I can honestly say I really enjoyed the entire weekend, with the racing being great and the laughs I had. Ok, probably during the race I wasn't thinking to myself how fun this was, considering it was April and we had snow, rain, hail and sunshine all within the space of an hour, but I was really happy with how I raced. The Ras was my first race of the year since I had been trying to focus on study more than racing and after the Ras all I wanted to do was race, but sadly I had to wait.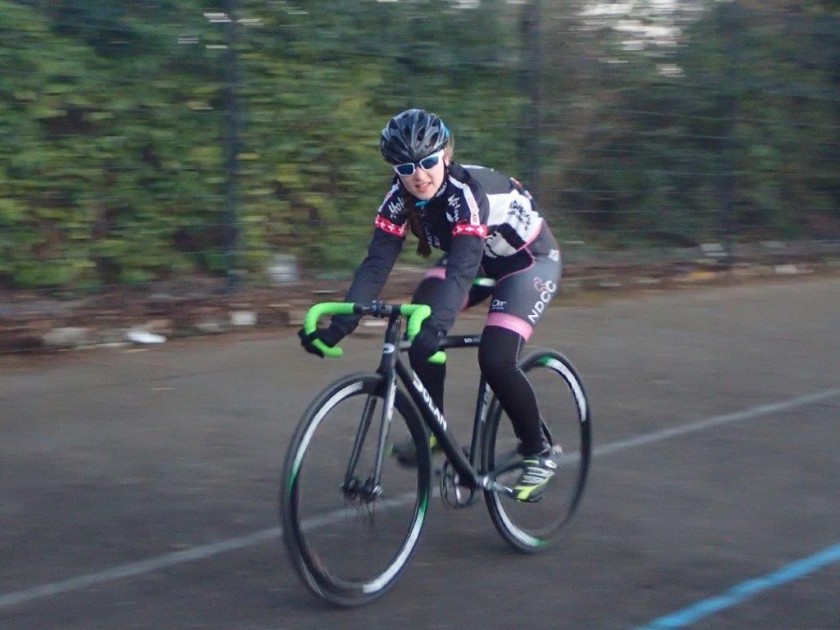 My next race was in Hillsborough, and I hadn't fully decided whether I was going to enter or not until the day before. Since it was very close to home and an under 16 only race I decided why not, a day off the books wasn't going to kill me. My aim with racing with the under 16 boys is to be able to stay with them longer and longer each time, and I was very happy that I managed to stay with the boys for a longer than I had before. However, what I wasn't expecting was to cross the line and for my dad to tell me that I had managed to close a minute gap on the girl ahead of me right down to only 10 seconds, when I hadn't even realised there was another girl in the race. Sadly I got the heart breaking news on the way home that that was to be my last race until July.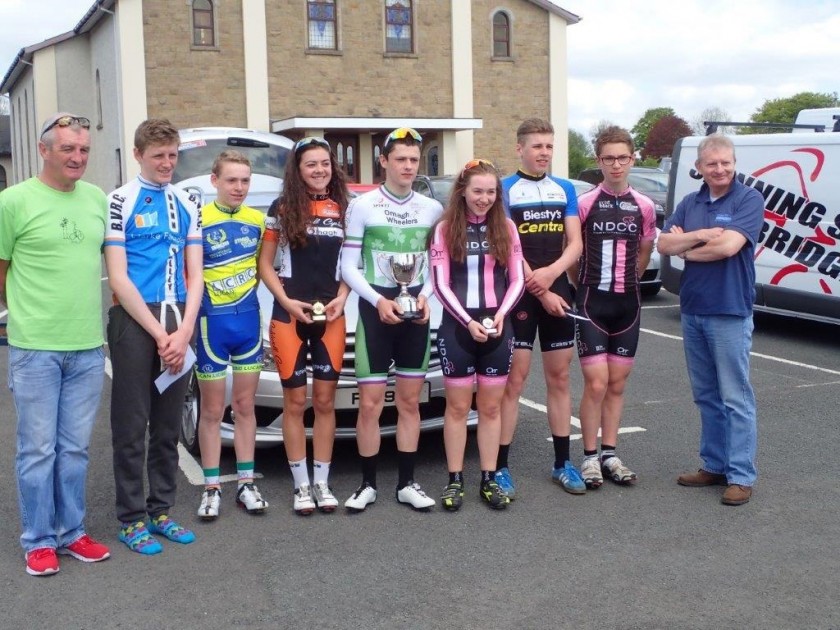 On 11am, Friday 24th June, my exams ended and I gladly welcomed my summer holidays. The next 2 nights were full of fun and games with my friend celebrating the end of our exams. And then bright and early on Sunday morning I headed down to the Mournes to do my Silver Duke of Edinburgh. Now our practice in February didn't go too well. It rained the entire weekend and we ended up having to get taken off the mountains because everywhere was flooded and we were all so cold and wet it was dangerous, so needless to say we were all hoping for a dry 3 days of camping. But as usual that wasn't the case. It rained 2 out of the 3 days, and with 3 people dropping out of our group, only 3 of us finished it at the end of the 3rd day. And as my luck would have it I managed to come home with a cold.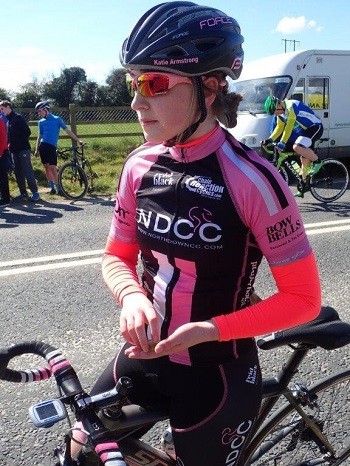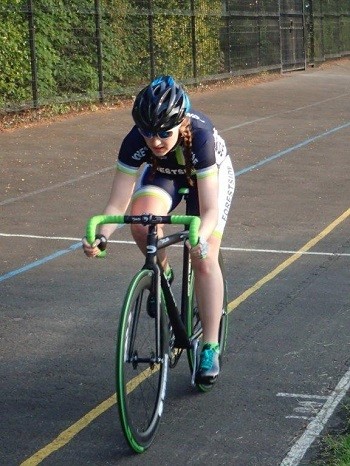 These last few weeks I've been concentrating on the bike, trying to get back the bit of fitness I lost over exams. Trying to prepare myself for the upcoming Ulster Championships in August, the Errigal international youth tour, a 3 day race at the end of July, and the track nationals on the 16th July, and of course the road nationals at the end of August. This is my last year as a U16 as next year I move up to juniors until I'm 18, so I really want to focus over these next few weeks and get the training in for the races ahead.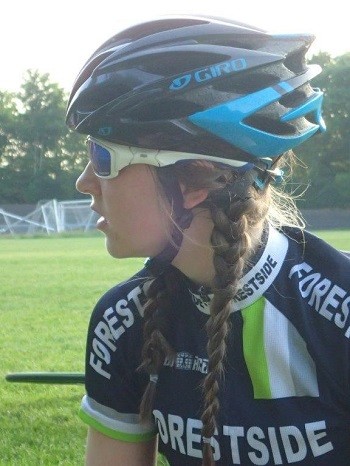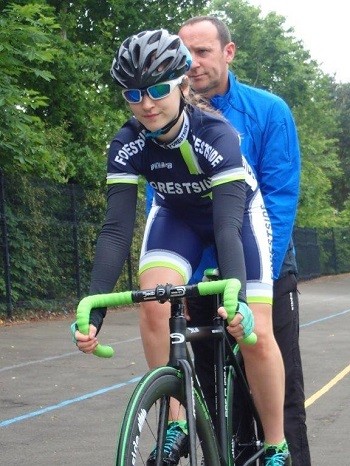 Of course going ahead I really want to be selected for the Sainsbury's School Games this year which is primarily focusing on the road not track. Last week I was lucky enough to be told that I've been selected again to represent Ulster in Loughborough on the first weekend of September. This is a big achievement for me and a great focus for me to have over the next 2 months of the summer.  I just want to say a big thank you to Forestside for all their support and patience with me over my exams and for providing me with a lovely new bike. I love it and I can't wait to race with it over the next few weeks and at the school games!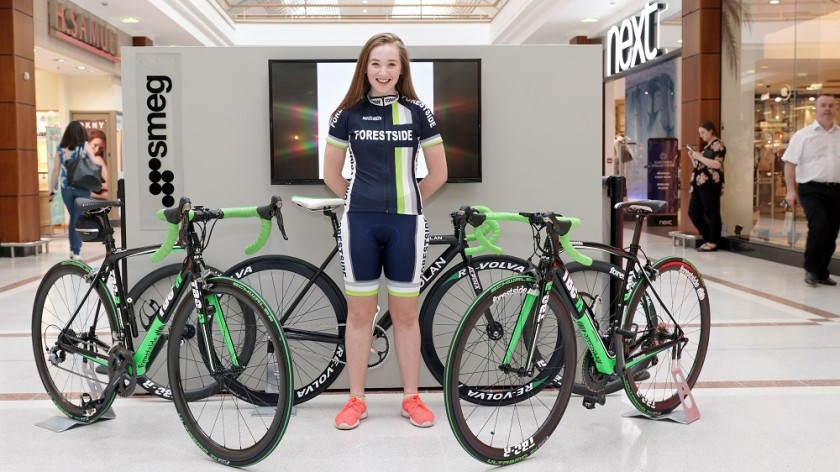 We have just had the news that Katie has indeed been selected for the Ulster squad and will ride the road race at the Sainsbury's games. This is a massive achievement and we wish her the very best of luck. Hopefully her new Forestside bike will help her to leave her competitors in her wake.