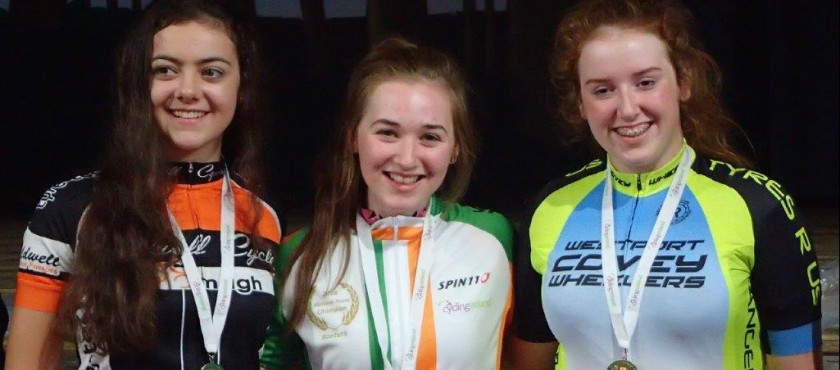 Katie's Blog: August 2016
August was one of my busiest months of the year, but it also turned out to be one of my best months. To start with North Down Cycling Club held their own championship race, this for me was a great chance to show the rest of my club how my skills and strengths had progressed over the year. Being still only a youth, I moved up into the Ladies race to compete for the title of North Down's Women's Champion. The race finished as a sprint, with me going from the top of the hill about 500m from the line. I easily crossed the line winning the race, but I couldn't think of anything else but how loud my mum was cheering me on at the finish! This really started my August off in a good place for the Ulsters and Nationals to follow.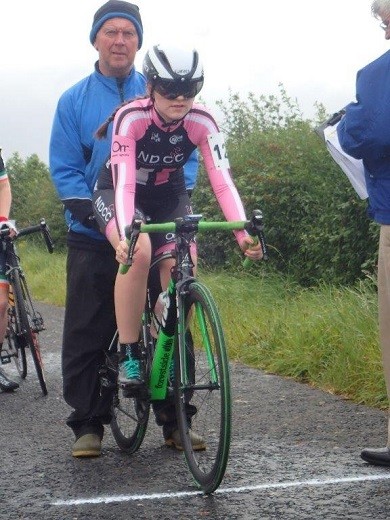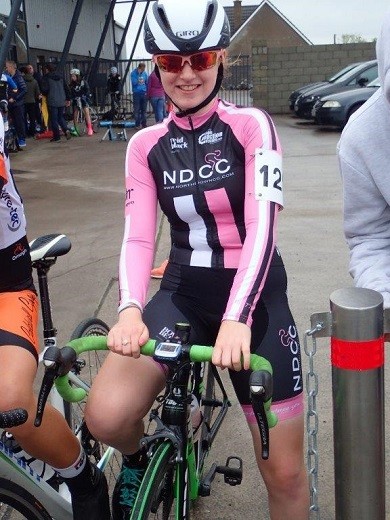 My next big race was the Ulster Time Trial and Road Race Championships which was held in Ballymoney. This was a real test of how I was placing compared to the other girls only 2 weeks before the Irish Nationals. The time trial took place in the morning and was 3 miles of rolling hills and a 1 mile climb up to the finish. In the rain and wind this was definitely not one of the most enjoyable time trials I've ever done but I was very happy to finish 2nd in it, especially since time trials are definitely not my preferred area. In the afternoon it was time for the road race, which was 5 laps of a 7-mile loop. This was a nice course with just 1 drag half way through. I was delighted after over an hour and a half of racing in the rain and wind to come away with a well-earned 2nd place. This put me in a great place for the Nationals to follow and I couldn't wait to race against the rest of Ireland and show them what Ulster could do.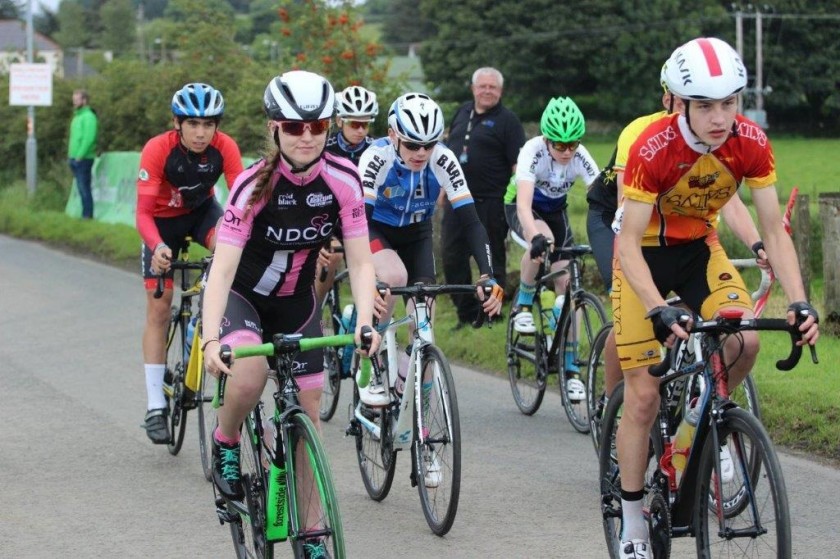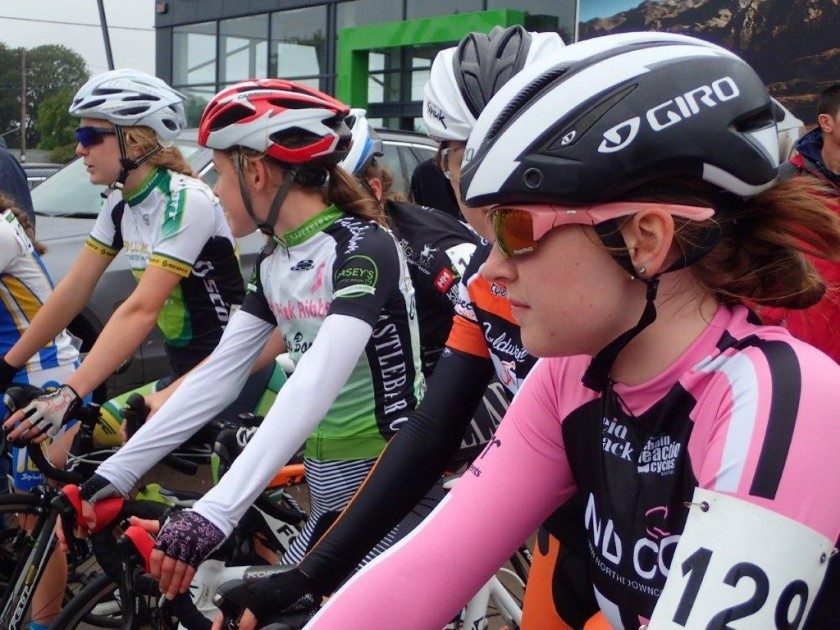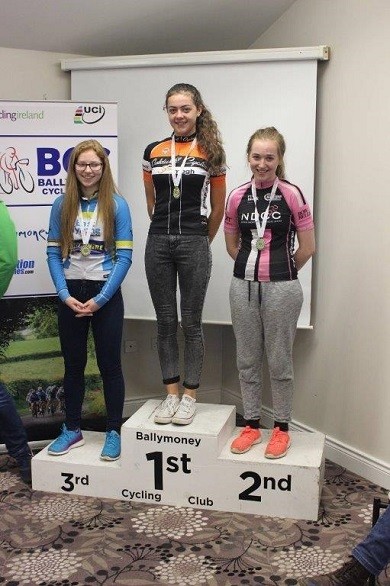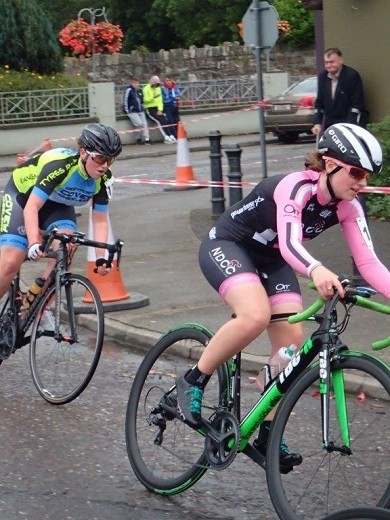 2 weeks later I took the 7-hour journey to Cork for the Irish Youth Nationals 2016. This was to be my last Youth Nationals ever as next year I move up to Juniors and it will definitely be a memorable one. Early the Saturday morning saw the TT, a 5 mile straight that was fairly flat with only small drag at the start. Again it was windy, wet and cold. My legs felt in good shape during the time trial so I was feeling good about the Crit and Road Race to follow, however, we didn't find out the results of the time trial until later that night. After a quick lunch and rest it was time for the Crit. The boys were up first and then the girls. Our race was 20 minutes and then 5 laps with each lap about 3km.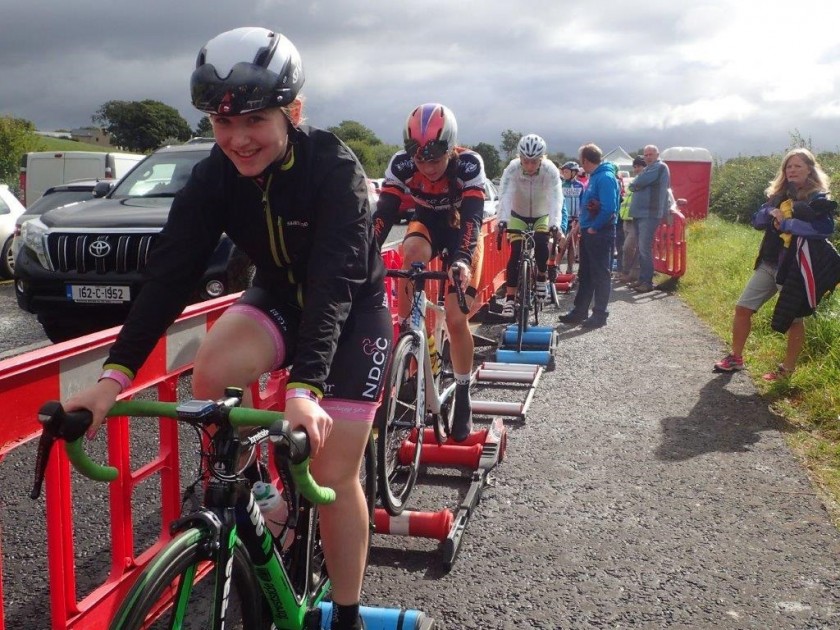 The key to Crit is cornering and sprints and after half an hour of playing cat and mouse with attacks, nothing really stuck and it came down to a bunch finish. When the girls went I stuck on their wheel until the last few hundred metres, then I went. It all happened so quickly I didn't realise when I came over the line that I'd come first and I was the new National Champion. The first thing I thought when I finished was how heavy my legs felt and then it hit me that I'd won. Going into to the race I'd never expected to win it and the feeling was amazing! Calling my Mum afterwards to tell her and hearing her and my Granny scream down the phone was something I will never forget! My spirits were so high that night that I couldn't wait till the next day for the road race, especially when I found out that evening that I'd come 3rd in the time trial which was a total surprise.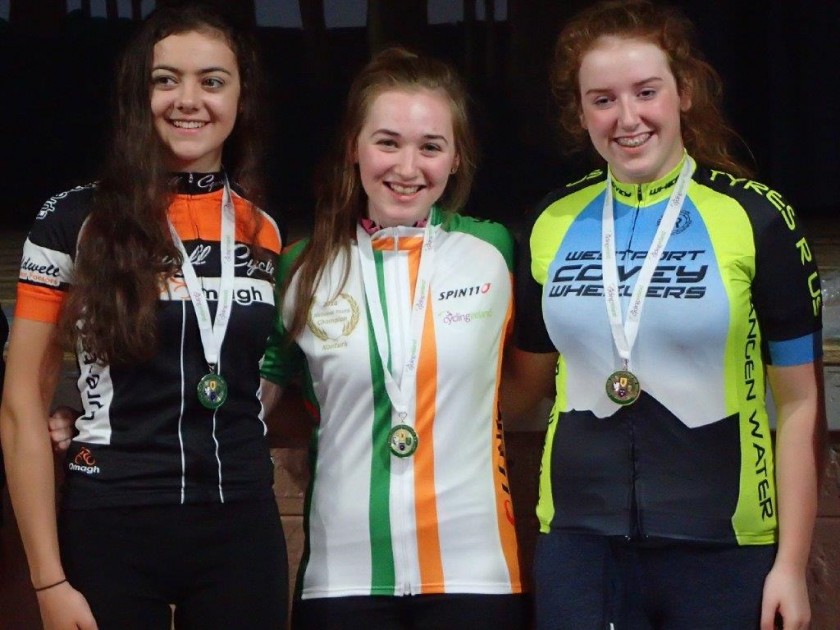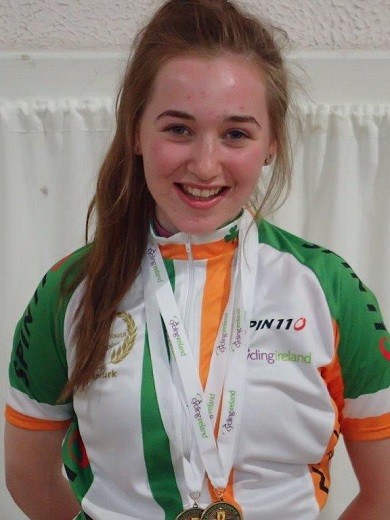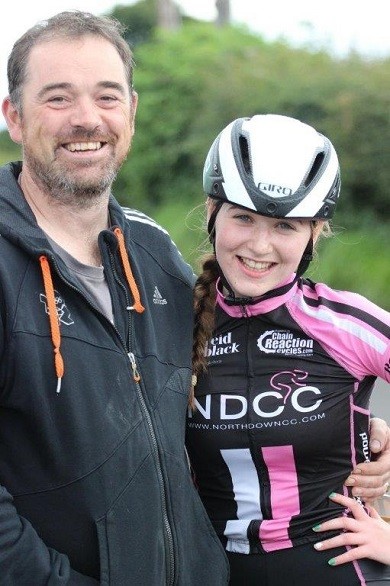 So Sunday afternoon came and it was time for the road race. This was one 14-mile loop that had 1 drag and 1 sharp hill and the rest was just bumpy. I quite liked the course and my legs felt alright considering the day before. Coming up to the last few miles my legs started to really feel it and I was really happy to take away another third. Nothing really mattered any more, I was just buzzing from the win the day before. It was a brilliant weekend to finish off my youth racing in Ireland and put me in great spirits for the School Games to follow 2 weeks later.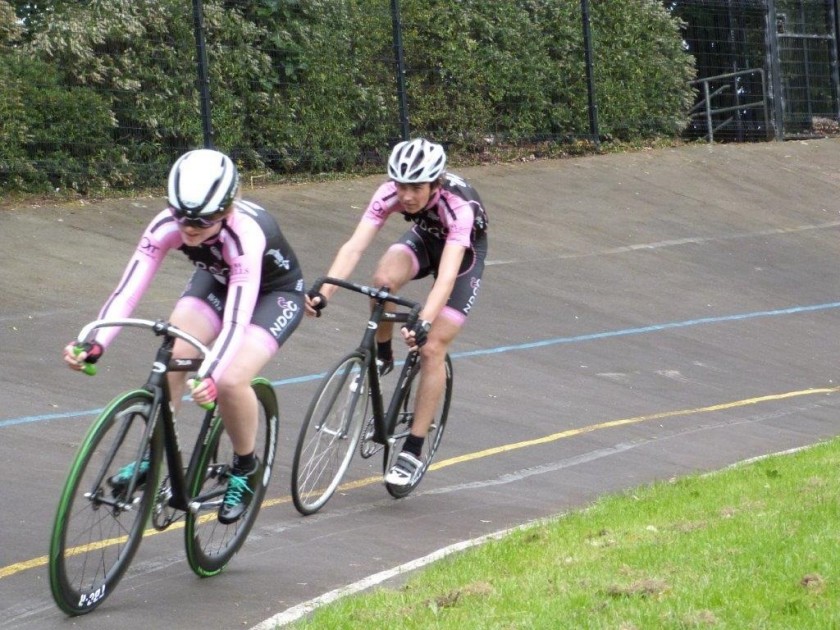 Incredible achievement Katie, congratulations from all at Forestside.