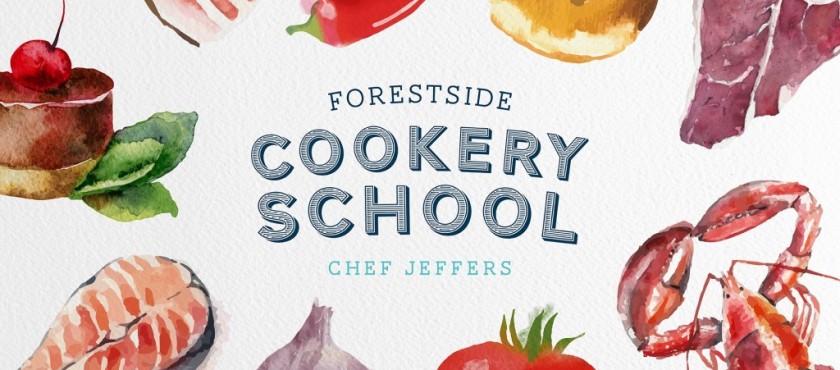 Bread & Baking Month
Hi Forestside foodies & friends.

Hard to believe it's September and our two days of summer weather is over. A lot has happened in the last month at Forestside shopping centre including the first ever cookery school within a shoppin mall..
Our school is situated beyond the Sainsbury's entrance on the second floor. Check out our website www.forestsidecookeryschool.com.
As this month is Food NI Bread & Baking month, I thought I would give you a few of my most favourite bread recipes and helpful tips plus serving suggestions.
The first recipe I'm sharing with you is my fantastic Treacle Wheaten, BBC's Kim Lenaghan says it's the best she ever tasted!
Tip...
When working with self-raising flour or soda bread flour, work quickly and do not knead.

Treacle wheaten bread
250g medium wholemeal flour
250g coarse wholemeal flour
100g jumbo oats
1 tsp Maldon sea salt
1 tbsp bicarbonate of soda
1 pint carton of buttermilk
4 tbsp treacle
1 tsp of mixed seeds

Method
Firstly, place flours & 3/4 oats in a mixing bowl and mix well.
Now slightly heat milk & treacle in a saucepan until just warm.
Add warm milk to flour, add salt, then finish by adding bicarbonate of soda.
Place mixture into a well buttered 1lb loaf tin, sprinkle with remaining oats & seeds and bake at 180c for 1 hour.
Serve toasted with scramble eggs mixed with hollandaise sauce & crumbled fried chorizo sausage.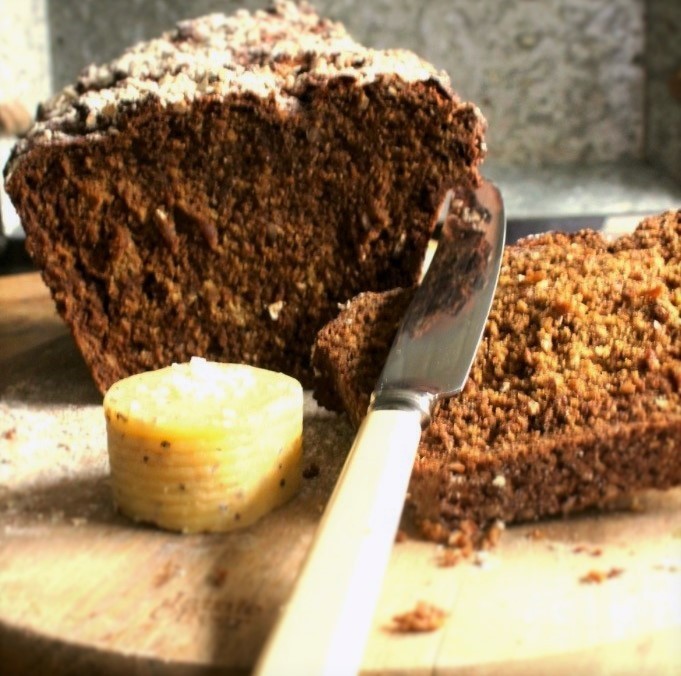 A real favourite of mine is this little easy recipe for real tasty caprese flat a bit like pizza without the rich sauce and a great light lunch or snack for the whole family.
Tip...
Always use really good extra strong flour or oo flour for a greater result.
Caprese flatbreads
Dough
200g (oo) pizza flour
3 1/2 g instant yeast
1/4 tsp of salt
1/4 tbsp sugar
1 tbsp olive oil
165 ml water
Method
Place flour and yeast into a metal bowl and into an oven at 80c for 10 minutes.
Now add salt, sugar & gradually add water/oil.
Knead for 12-15 minutes. Cover with a cloth for 1 hr in a warm area until double in size.
Now knock back the dough with your fingertips and cut into dough balls.
Roll into long rectangles.
Method
Roll dough really thin and long. Bake at 220c for ten minutes until slightly browned.

Topping
1 shallot (finely diced)
1 clove of garlic (grated)
6 cherry tomatoes
pinch of sugar
1/2 tsp of vinegar
Basil (torn)
Mozzarella ball (slices)
1 tsp Mascarpone cheese
salt & pepper
Method
1. In a small bowl add oil, shallot & garlic.
2. Now add tomatoes & cover with salt, sugar & vinegar.
3. Slice mozzarella & Basil thinly.
4. Spread a little mascarpone over bread, cover with tomato mix & cheese.
5. Bake for 7 minutes at 190c until golden brown & crisp, sprinkle with rocket.

Change your topping to whatever you fancy, smoked salmon & cream cheese, roasted peppers & salami or prawn, rocket & lemon.
Get baking and remember to visit me at Forestside cookery school.
www.forestsidecookeryschool.com