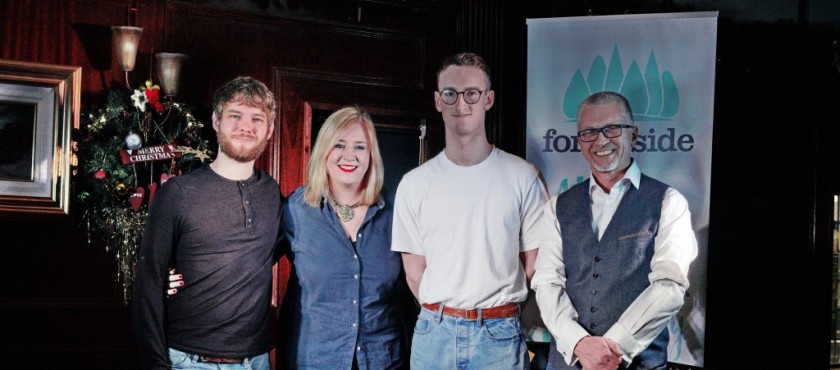 Forestside Young Singer Songwriter 2018
The finals of Forestside Young Singer Songwriter Competition 2018 took place over the weekend in the Errigle Inn, Belfast with judging carried out by Mairead Campbell, a producer at BBC Radio 1 and Aidan Logan an established Young Singer Songwriter performing not only locally but as far as Nashville.
 The standards of each and every performance was outstanding leaving the judges with an extremely hard decision to make at the end of the afternoon. 
Semi finalists in the Under 20 category were: 
Jonny Hammond
Owen McKavanagh
Ronan McSorley
Shannon Weatherup
The winner of the Under 20 category was Jonny Hammond - very well deserved - have a look at his live performance for yourselves
In the Under 17 category the maturity and musicality from such young ages was amazing.  
Semi finalists in this category were
Cora Harkin
Jessica James
Róise McHugh
Catherine and Maria McStay
The winner of this category was Róise McHugh - a big congratulations!  Have a look at Róise perform live below
We are now able to share with you the highlights of the Young Singer Songwriter Competition of 2018!
Have a look at the highlights of some of the young musicians on the day.  Listen to what one of the judges had to say about the talent that was before him.  Finally let the centre manager Lee Cutler tell you what this competition aims to achieve.