Forestside 15Fest.
The weekend of 14th-15th September saw possibly the biggest celebration that Forestside has ever seen.
The mall itself became fifteen years old and we marked the occasion with a full weekend of fun filled activities for young and old. Never before, we believe, has a shopping mall played host to meerkats and an alpaca, to name but a few of our special guests!
The weekend started off with a VIP reception in a marquee hired for the occasion. Invited guests included not only the Lord Mayor and dignitaries but also a large number of staff who have been here from the beginning. Some of the Sainsbury's staff have actually been on site for sixteen years as the Sainsbury's store was trading for a full year before the rest of the mall opened. Current Centre Manager Lee Cutler was joined by the previous Centre Manager Adrian Young and both said a few words to mark the occasion.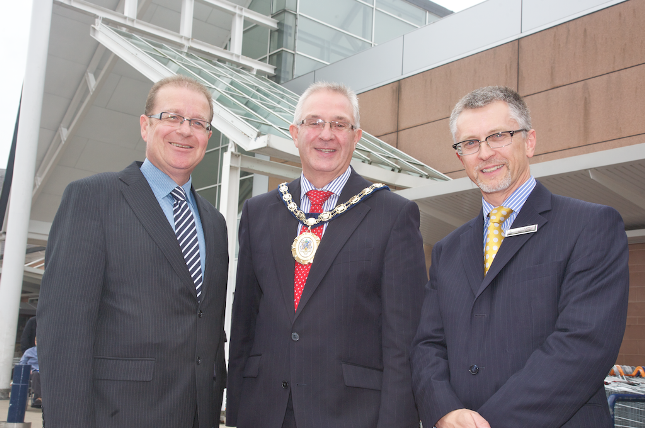 After the relative formality of Fridays reception, the fun really started on Saturday. The mall events were all in support of Tiny Life charity who raised over £1300 during the weekend. Outside we had Phil's Farm featuring the now famous 'Itchy and Scratchy' meerkats who completely wowed the crowds and stole the show. An Alpaca, Shetland Pony, a Wallaby, giant rabbit and pigmy goats and sheep were all in attendance. A Zipwire was rigged up in the car park and kids and adults alike had great fun whizzing down the wire from 50ft above the mall and we had a barbeque and Ice Cream Trike supplying burgers and ice creams all afternoon.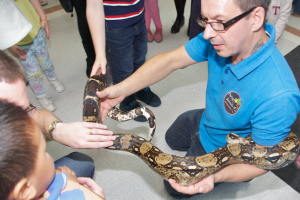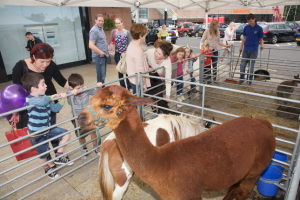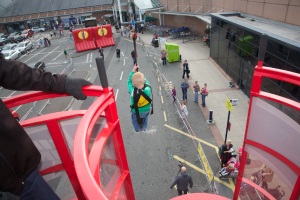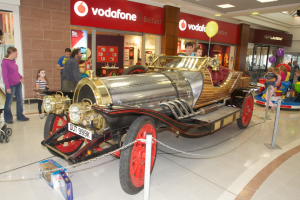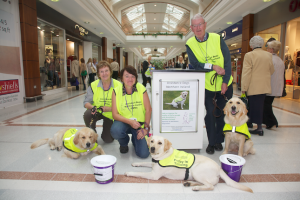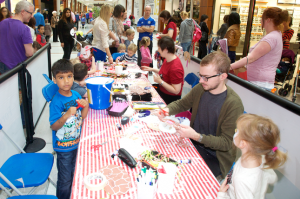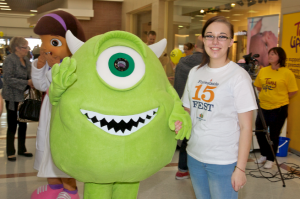 Inside, on mall Party Animals NI proved extremely popular, as ever, with our younger customers this time featuring longhaired guinea pigs, rabbits and tortoises and Gerty the python joined them later in the afternoon. It was a real fun filled experience for children with face painters, mask makers, a dress up photo booth, balloon modellers, a Stilt Walker and even Chitty Chitty Bang Bang. A fantastic day was had by young and old and enough birthday cake to feed everyone.
Sunday was a much more relaxed affair with music being the order of the day. A beautiful Grand Piano was positioned at one end of the mall accompanied by an outstanding female singer. An upright piano halfway down the mall was accompanied by a harpist and buskers were positioned at both the entrances. Again birthday cake was supplied to all and over the two days we gave away £50 gift cards every 15 minutes from 1-5pm.
 Happy Birthday Forestside!