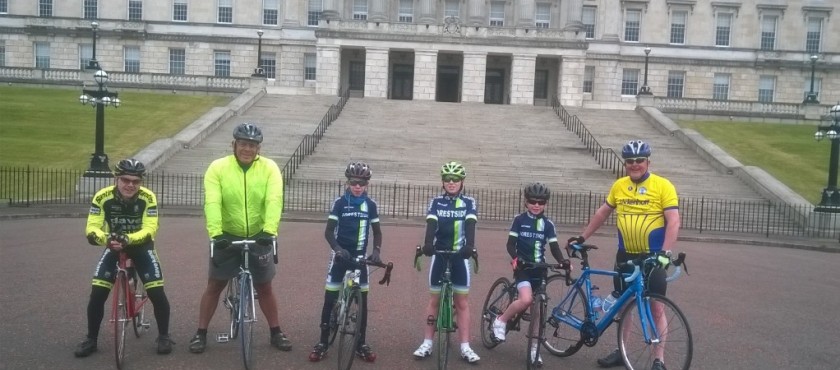 Catch up with Team Forestside
Danny has been busy in April and May so far, taking the Youth Team out for general and sprint training around Stormont grounds and getting the Lites out for their Sunday morning runs. Danny also leads a group from the Antrim Road and all were out together on 17th April with a run to Moira via Lisburn. 
The day started well with Paula arriving on her husband's fixed wheel bike which needed turning so she didn't have to keep her feet off the peddles when going downhill. The man of the moment, 'Doctor Lee' came to rescue with his magic tool case and off they set.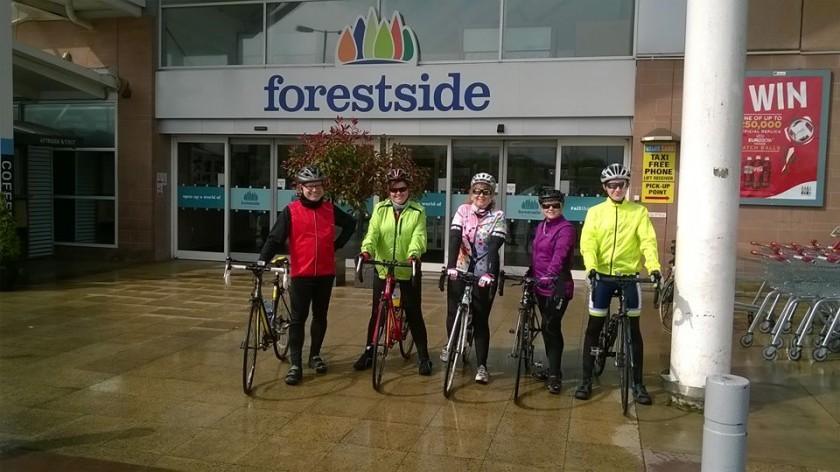 Ten riders of mixed abilities, four men along with young David and five women. It was hilly to Lisburn via House of Sport and along past Lady Dixon park so some pushing on the hills was necessary to keep the group together. A strong head wind made the going from Lisburn to Moira a much tougher ride than expected, so much so that even our normally strongest rider Claire was happy to stop for coffee in Moira rather than continue to ride to Oxford Island. She had quietly mentioned to Paula that she was happy to stop en route at our favourite coffee stop Mario's. Great coffee stop: nice coffee, good service, good choice of scones, buns etc. but someone in the group stole the last white chocolate and raspberry scone before Danny even got to order. What are friends for?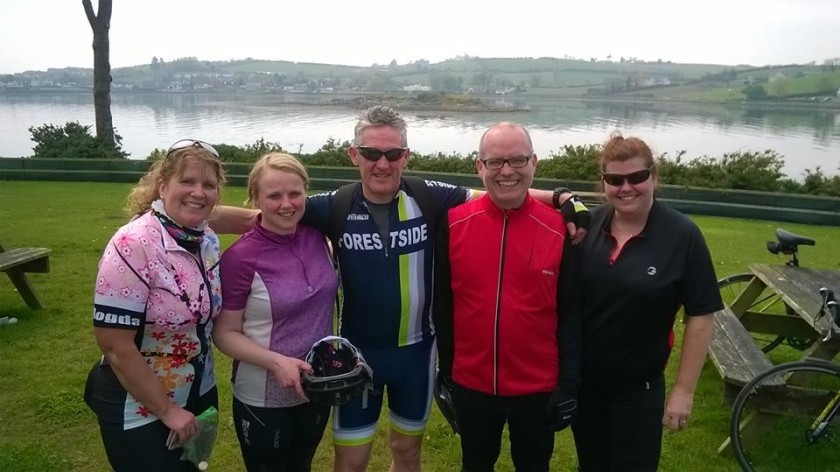 The return journey was much faster with a strong tailwind all the way home so much so that Susan thought she was flying and held onto the back of the group. A good 36 mile ride which all enjoyed and they learned some new group riding skills which is what it's all about: gaining road confidence, learning new skills on the bike and having fun along the way.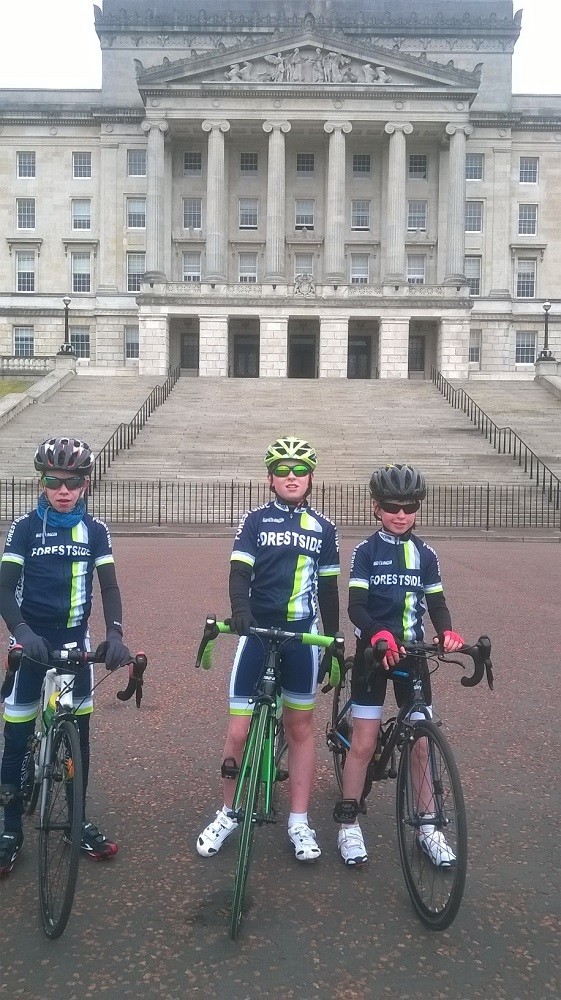 Meanwhile our young riders got some sprint training in around Stormont grounds with some of the adult Lite riders on a much brighter Sunday morning. Ben, Finn and Matthew were joined by Willy, Matthew's dad Paul and another Paul. Our young riders are going to need all this training as the Kirkistown competitive meetings are now well underway and it won't be long before the season league tables start to take shape. As our guys are now a year older, their age group classifications have changed and things are going to get a lot tougher for some of them who are now the youngest in their group.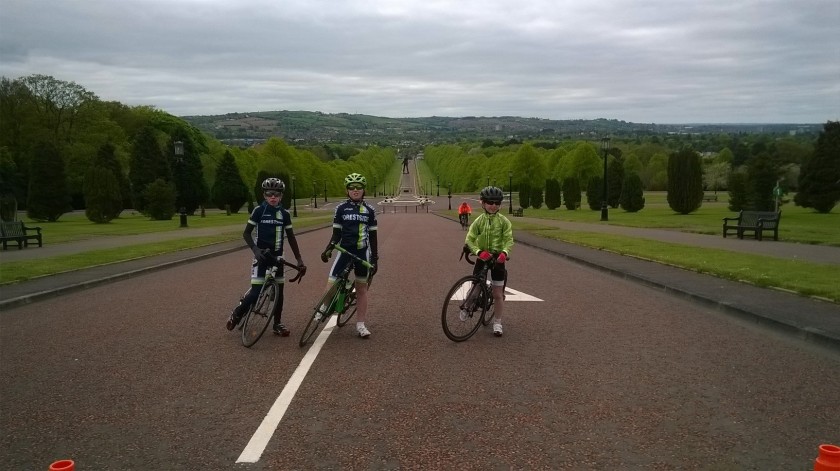 Anyone interested in joining us at any of the Team Forestside levels is welcome to contact Lee at lee@forestside.co.uk We look forward to hearing from you.