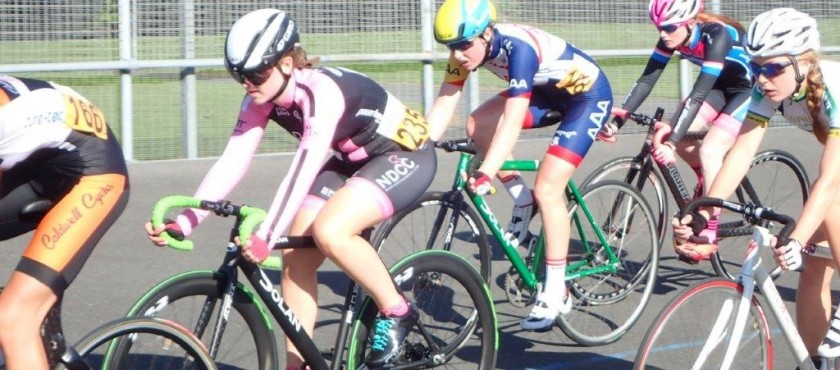 Katie's Blog: July 2016
July was a very busy month, not just for me but for my whole family. The 'Track Nationals' was a hard day of racing, which was sadly disappointing because I only came away with 4th, but considering I had only 2 weeks to train for it after my exams I was pleased as well. But then I had a lovely week over in Copenhagen, Denmark and Kalmar, Sweden for my Uncle's wedding to make up for it. They were both lovely places, especially Copenhagen which was full of bikes everywhere! It is known as the "City of Cycling", it is so flat that everyone cycles everywhere, so much so that you are more in danger of being knocked down by a bike rather than a car! But sadly I had to come back to reality and get back on my own bike for some good, hard training for the Errigal International Youth Tour which was only a few days away.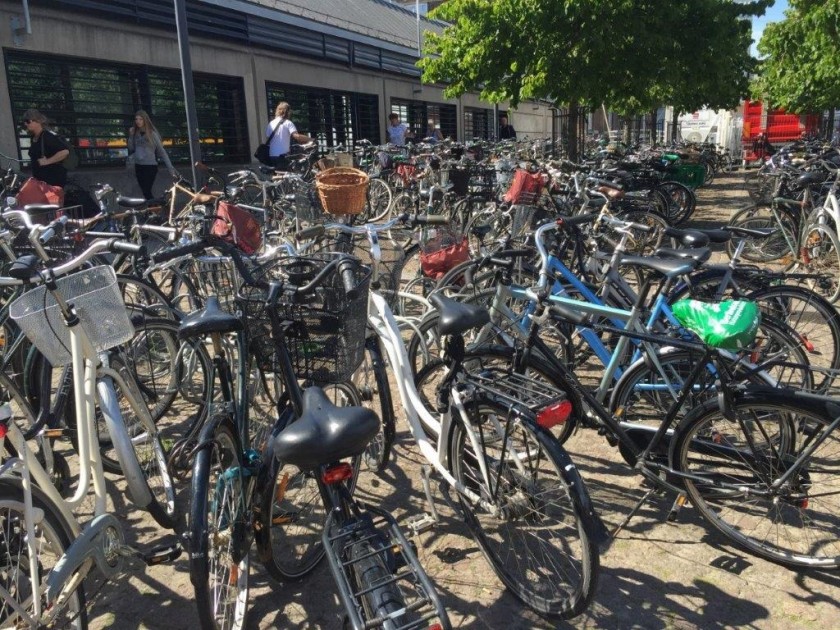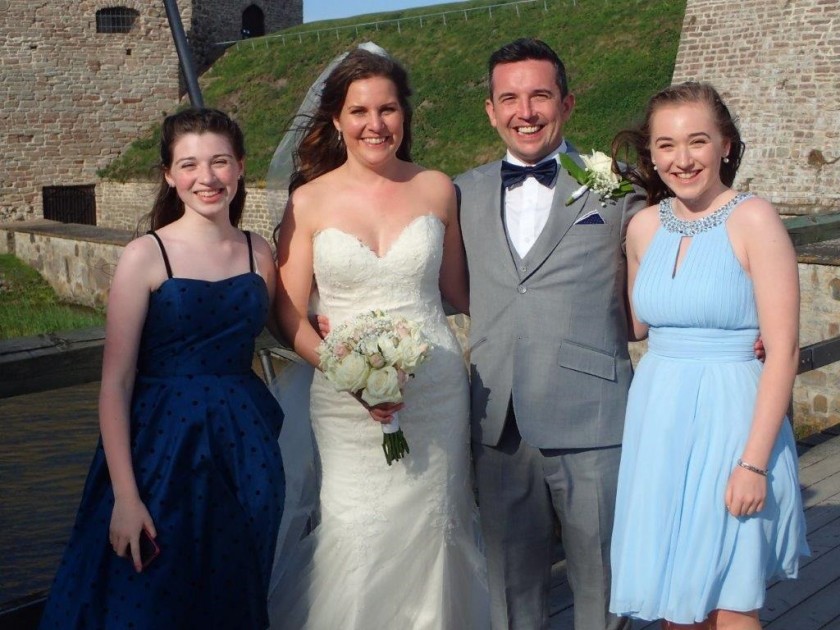 This race is notorious for its very tough, hilly course and super fast crit on the last day. The weather was on our side this year for once and it didn't rain once over the 3 days. Once again this year I was lucky enough to put on the green and white jersey of Ulster for the weekend. It was a great weekend racing with the team and there were times I definitely thought I was going to be sick coming up some of those hills. On the Saturday afternoon we had a hilly road race, which was 3 laps of a 6 mile course. This race was very fast and seemed to shock a lot of people with how some riders performed throughout it. However at the end of it I was happy and looking forward to the next day's racing.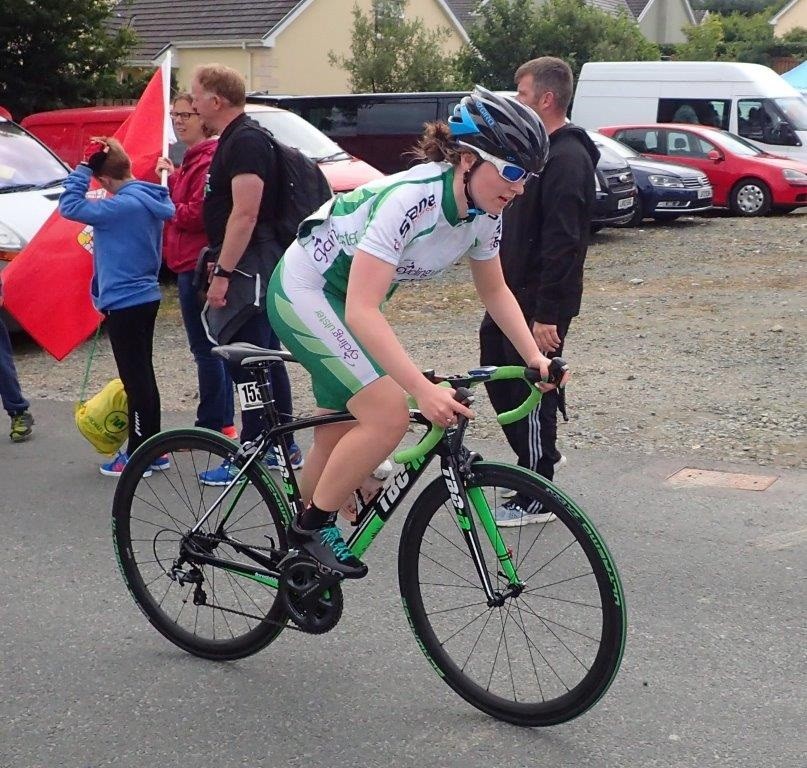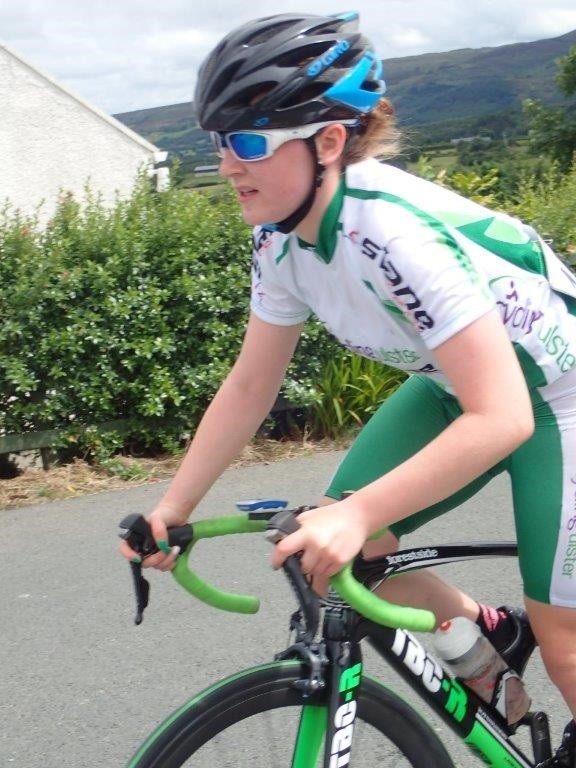 The Sunday morning was a 3 mile hill climb which, when you drove up it seemed nice and steady until you raced it, then it got hard. Unfortunately we think my time for the hill climb was wrong by at least 30 seconds which set me back a lot in the general classification of the race. But it was still all to play for with the road race to follow that afternoon. This road race was another 3 laps of a 6 mile course but unlike the course the day before this one consisted of a very nasty, very steep hill at the very end of each lap. This hill split the whole race up every lap and was such a killer. We were all knackered after it especially because our race didn't start until nearly 6pm due to a funeral taking place on the course. Last year the race was delayed due to a wedding and this year it was a funeral.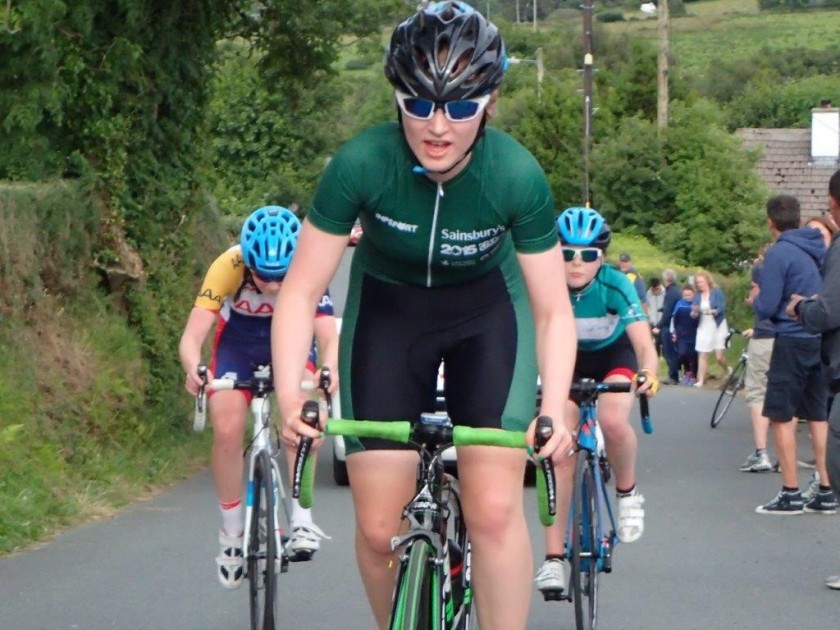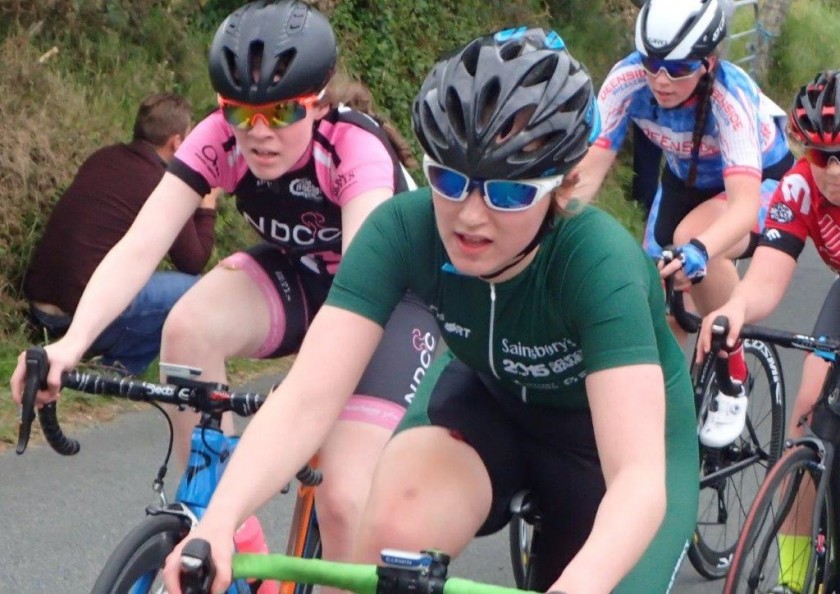 We were all up bright and early on the Monday morning for the crit around Letterkenny town. This was a very fast race with many of crashes but somehow I managed to stay upright even with my luck with crashing. It was a great weekend's racing, very hard but a lot of fun with the team and I definitely enjoyed going back to my friend's house in Donegal for the night after rthe race.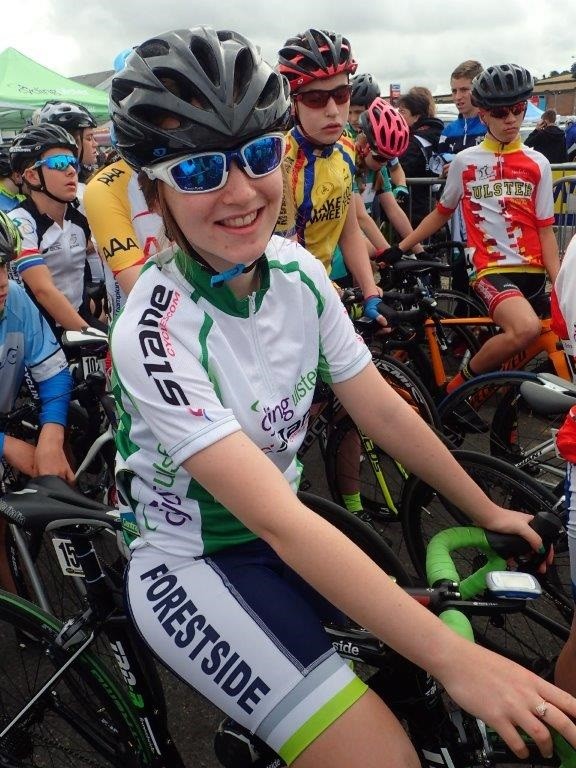 August, for me, is just going to get busier than July with the Ulster championships, the Irish nationals, the School Games, the Track Inter Provisionals and North Down Cycling Club's own championship race where I hope to win the ladies race.