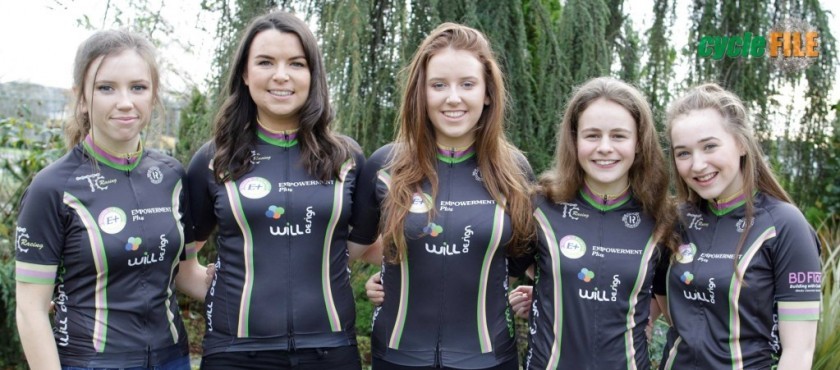 Katies Blog: Ending The Year On A High
As my training calms down for the winter holidays, I am delighted to say that I was nominated for the Mary Peters trust award in September and was one of the lucky applicants chosen to be given a bursary. I was presented with this award at the first Athletes' Academy meeting at the end of October. Even though I was loaded with the cold, it was a good night and the trust made a very special announcement that they have joined with Rory's trust meaning that if we get an injury they will send us straight away with private doctors and we will be fast tracked for treatment. Obviously I would hope to never need to use this but if I do get an injury this fast track programme will be amazing for getting me back and fit in the shortest time possible. This money is for me to spend on things such as races which includes travel, accommodation, entry fee. Or because I'm moving up next year to juniors it can go towards coaching, new bits for my bike etc. needless to say this money is going to be a brilliant help for whatever I spend it on.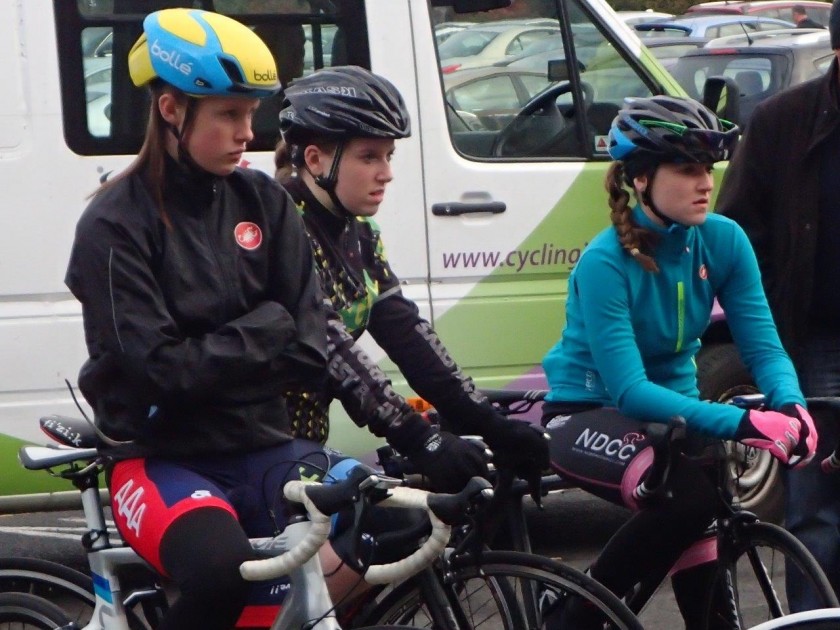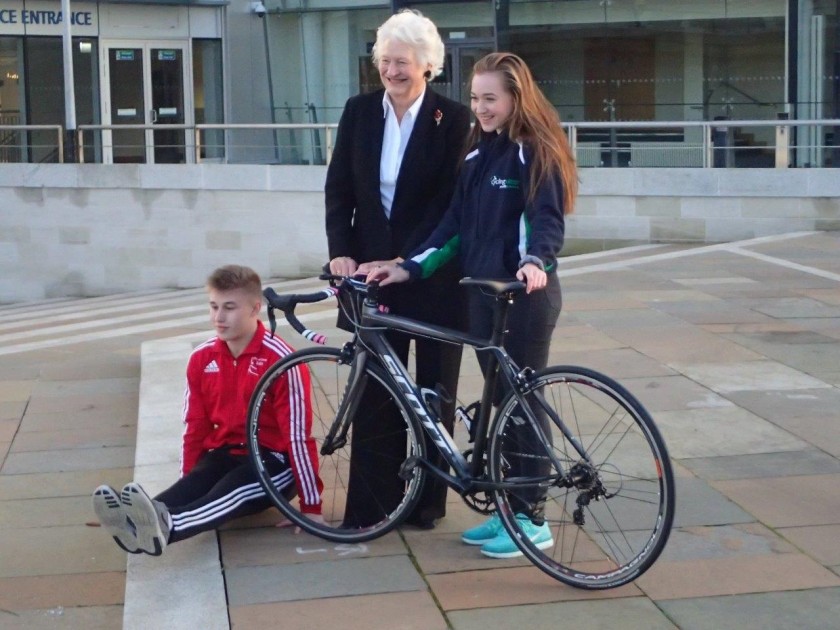 After this I jetted off to sunny Mallorca for a week's holiday over the Halloween break and when I got home I was delighted to be asked to meet Mary at the Waterfront Hall to help promote their Christmas charity. Mary was so lovely and bubbly and so easy to talk to. It was great meeting someone like her who's had so much success and who now wants to help young athletes like me have the best chance they can get.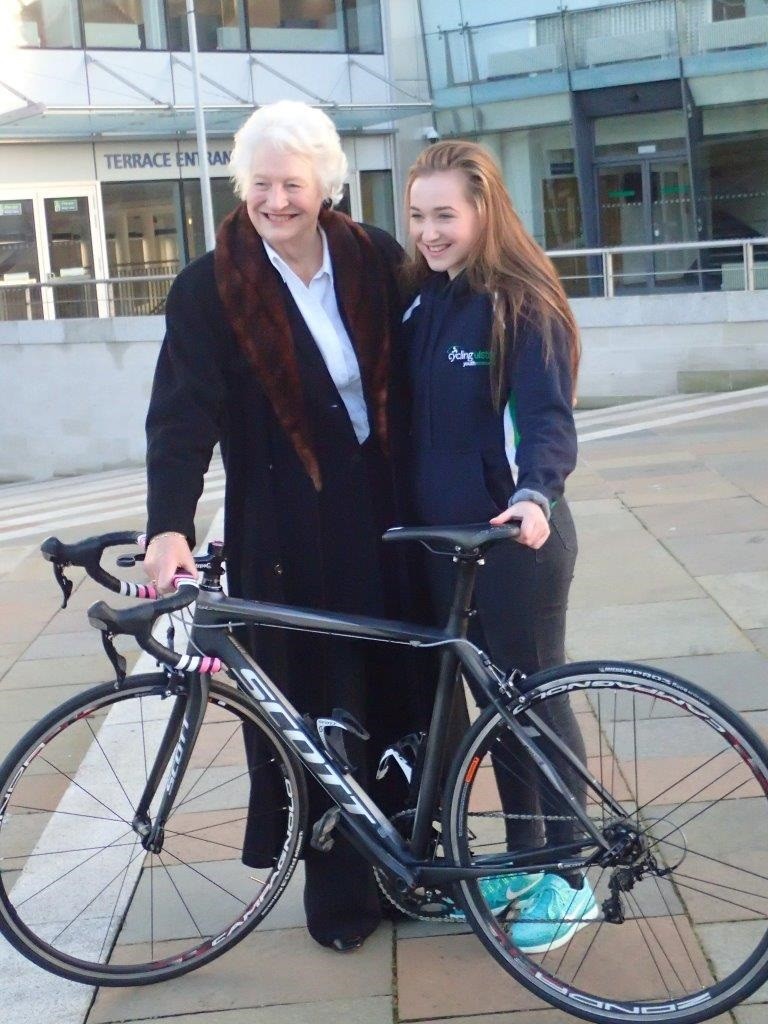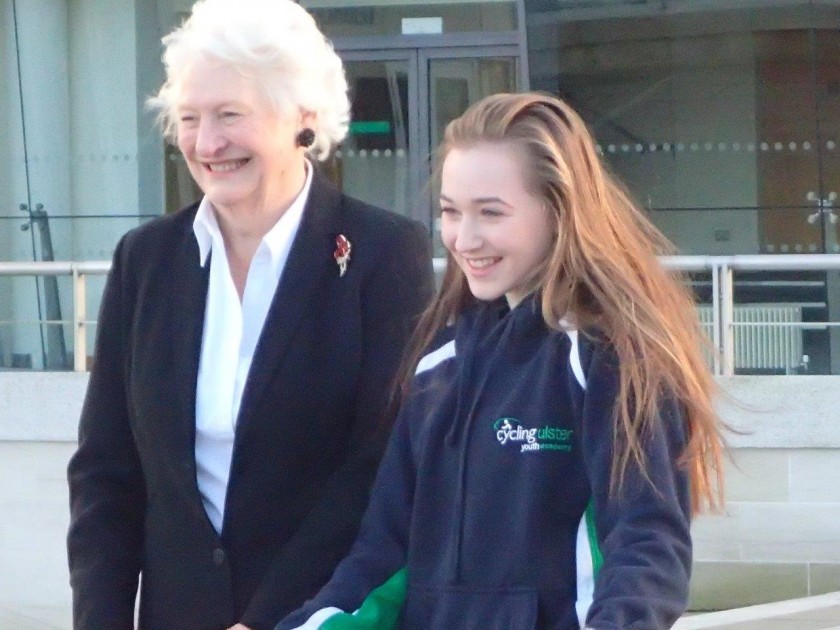 Back in August I won the overall North Down Cycling Club's Women's jersey and after 3 months of waiting I finally received my winner's jersey at the annual awards night at the end of November. Only the winners get this jersey and it has all the colours reversed. So where the jersey is normally black it is now pink.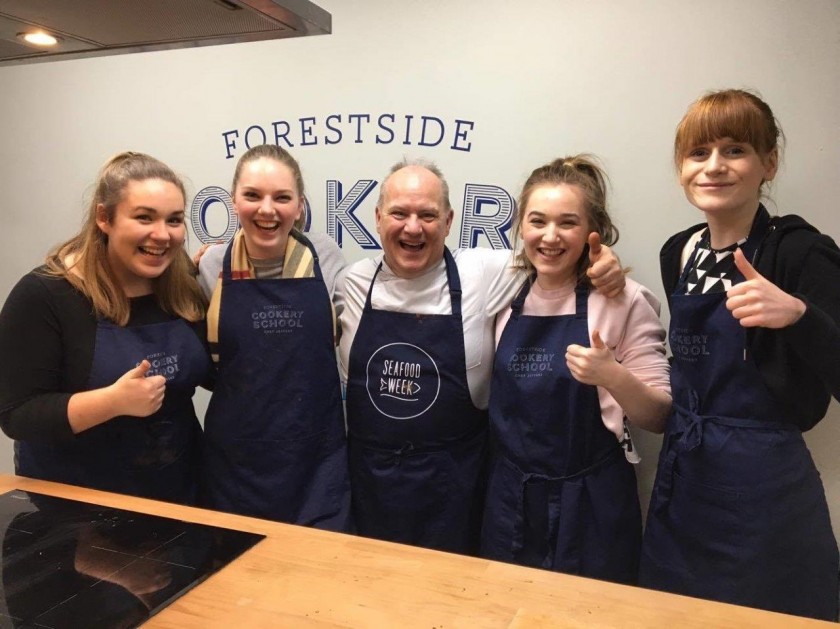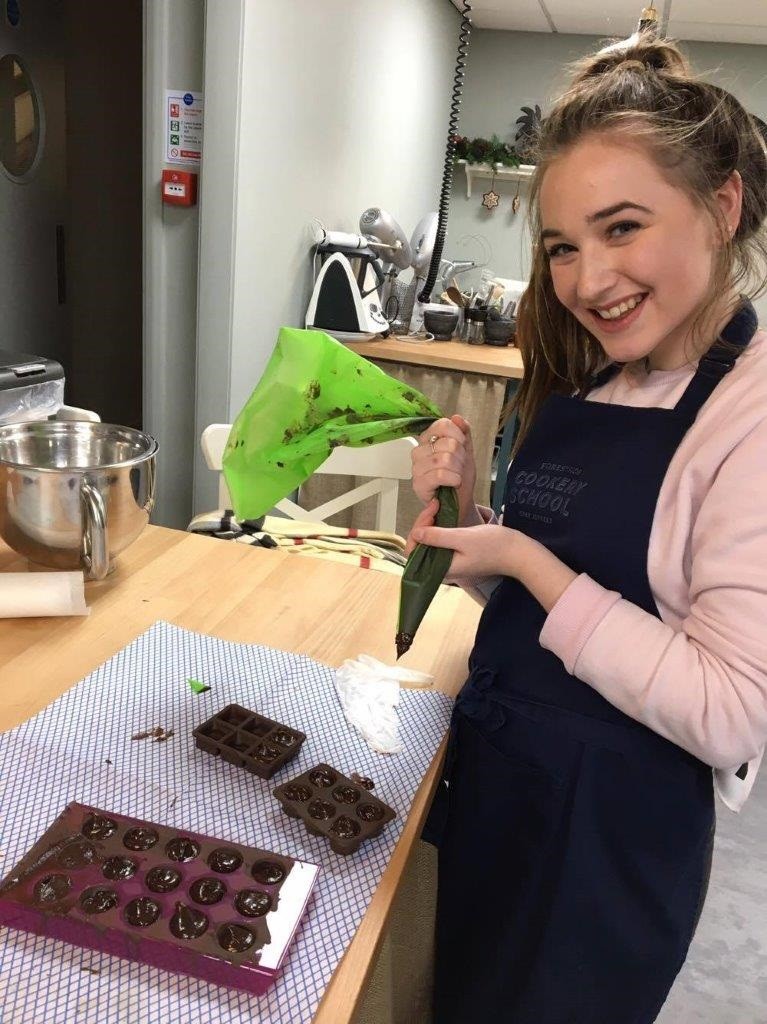 Also in November, Forestside generously gave me 4 free places to their new Cookery School that has opened up with Stephen Jeffers. Three of my friends and myself decided to attend on the 30th November at the chocolate desserts class, of course. It was such a brilliant night, we all had so much fun! Being teenagers, the 4 of us, were definitely the loudest in class, poor Stephen having to put up with us all. It was such good fun and I would definitely recommend it to anyone. I wouldn't be surprised if they don't see a member of the Armstrong family back there soon.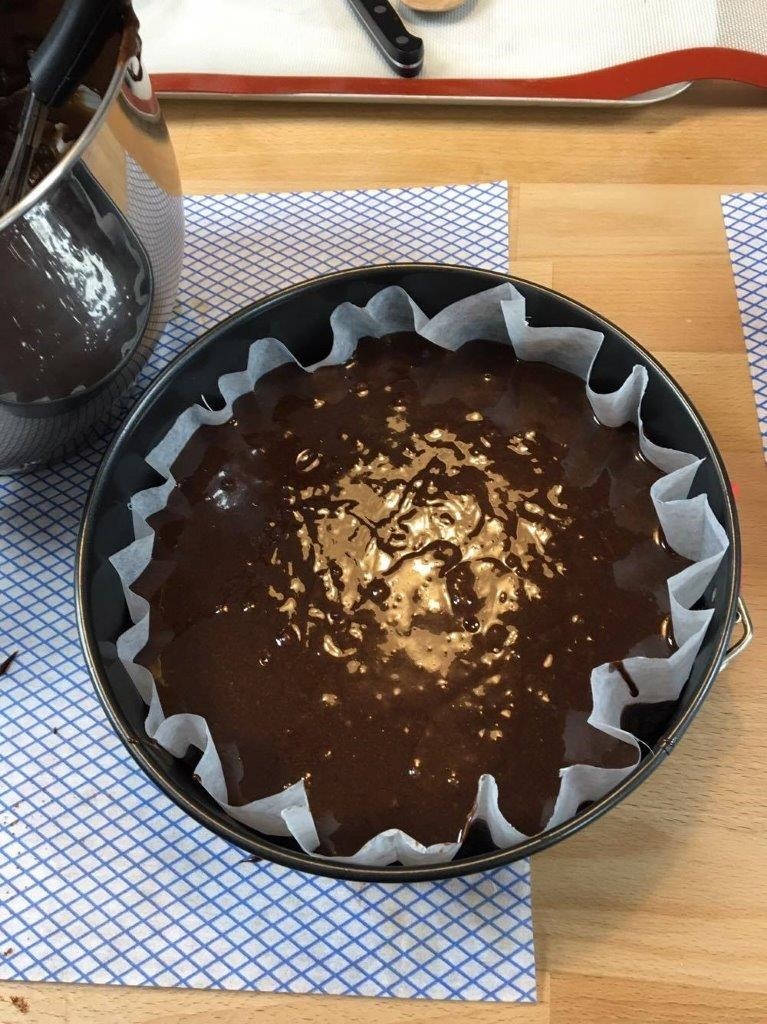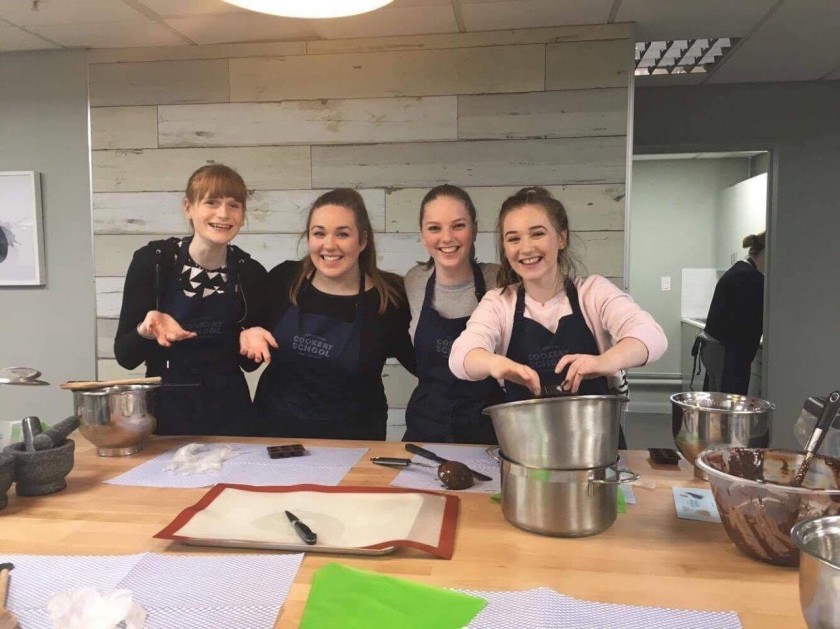 Lastly, saving the best for last, I have been asked to join TC Racing ladies team for the 2017 season. Sadly this means I have to leave North Down, who greatly supported me since I was 11 throughout my whole youth season. However I can't wait to for next season's racing now, racing as a team with the ladies, in bigger and harder races all over the country. Once again I have to thank everyone who's supported me at Forestside, North Down and my family because without their help I wouldn't be getting these opportunities today.