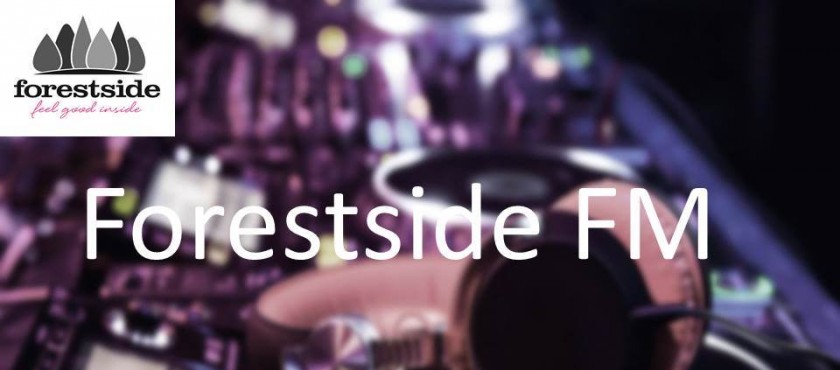 Forestside FM with Mairead Campbell.
Forestside customers were treated to a two hour radio show on mall on Saturday 29th November. The show was the culmination of a four week radio media workshop led by Cool FM DJ Mairead Campbell. 
Mairead pioneered a social enterprise called 'Dare Dreamers' in 2010 which was designed specifically for young people and involved her facilitating workshops in radio presenting/DJ'ing for anyone interested in getting into radio or media in general. The 'Dare Dreamers' scheme has been hugely successful in schools and clubs and continues to give 16-24 year olds a foundation and contacts within radio media in NI.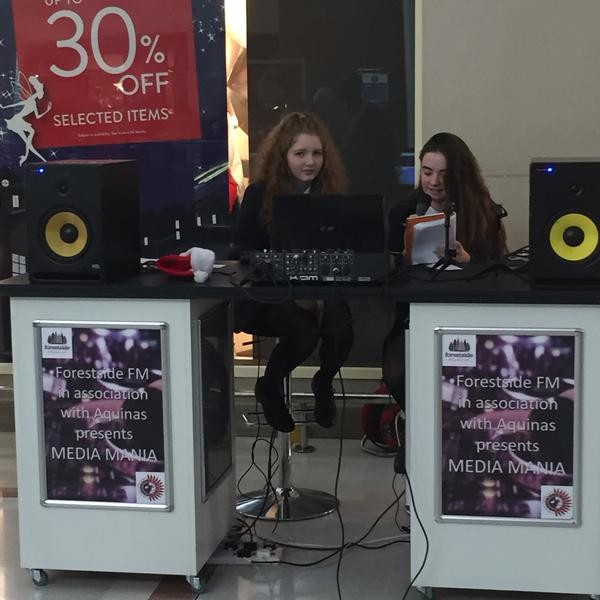 The workshop at Aquinas School was also attended by our Assistant Centre Manager Roy who thoroughly enjoyed learning to use mixing equipment, the use of jingles, radio links, voice intros and how to make the whole programme flow. Saturday was his and the other students' chance to show off their new skills. Alex, Michael, Cara, Lucy and Roy all became DJ for their own section of the show. They played music, chatted to customers on air, introduced live performances from Ben, asked questions and handed out prizes kindly donated from some of our stores. They entertained customers on mall for 2 hours mentored, of course, by Mairead.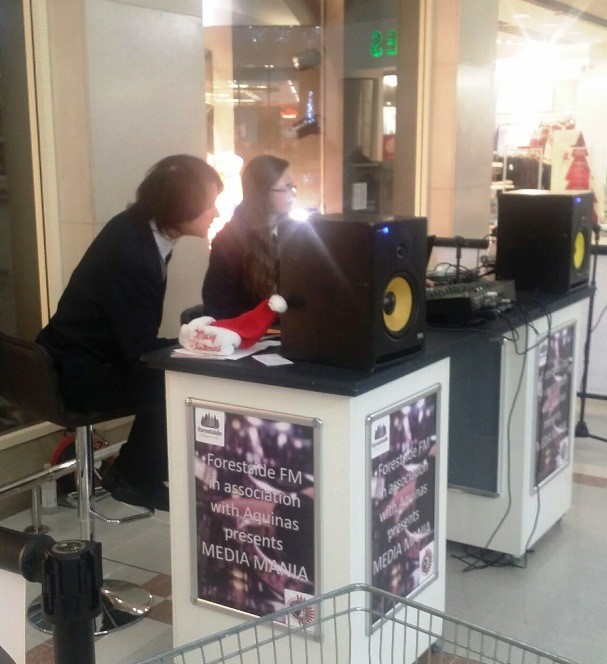 The afternoon was thoroughly enjoyed by the M&S Coffee Shop customers and the students alike but the experience and skills the scheme teaches the students becomes invaluable, not only to those young people wishing to pursue a career in media, but also for the self confidence it builds within them.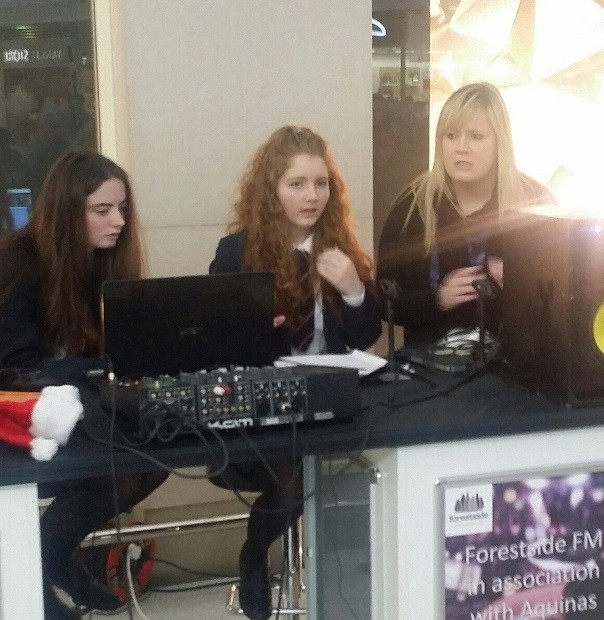 Thanks to Molton Brown, Clintons, Boots, M&S, Yankee Candle, Holdens Chocolates and Warehouse for gifts and donations for prizes. Thanks to Alex, Michael, Cara, Lucy and Roy for attending the workshops and putting on such a great show but most of all thanks to Mairead for her vision and guidance developing young people towards a career in media.