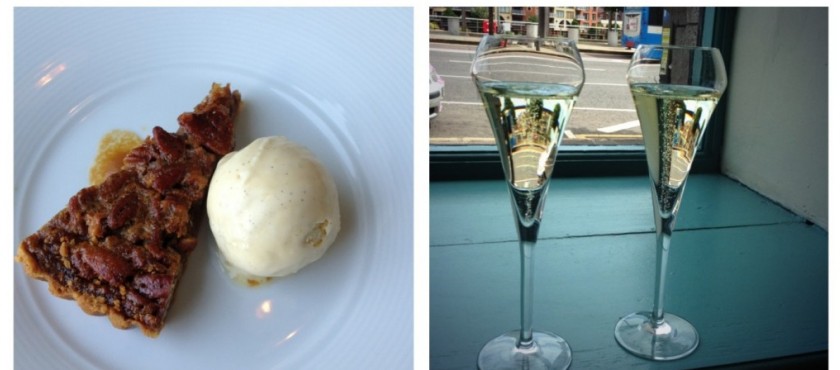 Diary of a Foodie.
Nevermind June, but July has been flying by in a puff of BBQ smoke that I haven't even had a chance to update you on what foodie happenings went on last month.  So grab that last sausage and I'll fill you in!
Dublin Taste
The fashionistas have London Fashion Week, the muso's have Glastonbury and the foodie's have Taste! This event takes place in June each year in Dublin's Iveagh Gardens, just behind St Stephen's Green and it is the pinnacle of my foodie diary.  What a day.  The sun always shines, the food is incredible and the atmosphere is to match. It's a chance to taste what Dublin restaurants and producers have to offer in beautiful surroundings, and maybe a prosecco or two, as well as meet some famous chefs, attend their master classes, all the while enjoying some great music.  I could go on and you'll be glad to hear I won't, but do put it in your diary for next year.  It is child friendly but it's probably more geared to the adults…so go on, treat yourself!  More info can be found at tasteofdublin.ie
Here are some of the dishes I got to try at Taste this year! My favourite was the thai food from Diep, and I can't wait to go there.. maybe in August!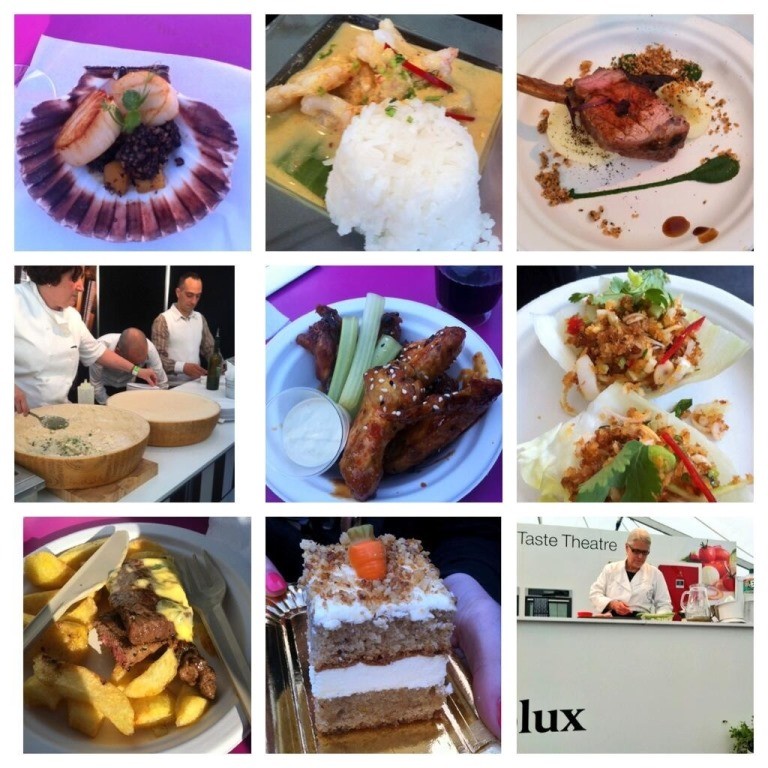 Jay Raynar
It seemed everywhere I went in June, Jay Raynar was there talking pork.  I'm not saying that was a bad thing.  I think Jay Raynar would be a guest of my 'ultimate dinner party' (you know that dinner party you can have anyone you want at.)  If he was, I would have to serve pork belly!  It started with Belfast Book Festival at the Crescent Arts Centre in Belfast, Jay gave a talk about his book – A Greedy Man in a Hungry World.  Whilst his Power Point had a certain Monty Python feel to it, what he covers in his book is thought evoking stuff. Essentially we are numbers are growing exponentially and we have to feed ourselves.  In order to do that, we have to exploit the limited resources of this planet, and therefore we have to think about how we are going to keep feeding ourselves in the future.  Genetic modification is discussed and the idea is that we cannot ignore it and need to explore it further. All quite controversial stuff, well it is Jay Raynar after all, but something we can't ignore.  I already do try to eat a little less meat and see it as a treat rather than the norm in my weekly diet but this book is definitely food for thought (yes I did just write that!)
My second trip to see Jay Raynar was at the Mac in Belfast, recording the BBC Kitchen Cabinet programme.  There was, of course, a lot of talk about potatoes, soda farls and the famous Ulster fry.  Thank goodness for Radio Ulster's Paula McIntyre for keeping the panellists right in all things Northern Ireland! It was great fun and a great show! (Don't tell anyone but I hadn't listened to the show before but I will now!)   If you want to hear the goings on, listen here on BBC iplayer programmes/b036kbl http://www.bbc.co.uk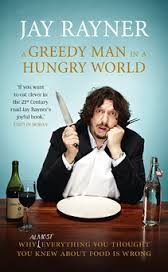 Ox
I finally made it to Ox.  Boy, I was not disappointed.  This restaurant on Oxford Street, Belfast is probably the most talked about new restaurant at the moment and now I know why.  It is the creation of Alain Kerloc'h and Stephen Toman, and just experiencing Ox will tell you everything you need to know about these two.  I went for lunch for my birthday as I thought this was a 'special occasion' type of place, and you know as special as it is, it needs to be experienced and enjoyed and not kept like a 'good room' is kept for special visitors! Whilst the natural light floods through the huge windows overlooking the Lagan, the restaurant is fresh and relaxed so don't let the 'suits' put you off.  This is the best food at the best value you will find in this country.  It is some of the most exciting food I have eaten in a very long time and it's on our door step.  Go for lunch and enjoy fresh, local, exceptionally cooked food with the best service you will find anywhere.  I know I sound like I am gushing here but I don't want this restaurant to be kept for those in the know, I want everyone to experience it .. and at 3 course for £16 for lunch and an incredible wine list.. don't be waiting around for that special occasion, going there is the special occasion!  See their ever changing menu at oxbelfast.com.
I thought I would leave you with Darina Allen's Homemade Lemonade recipe that she showed us at Taste.  This is a refreshing alternative to my summer drink of choice, an Aperol Spritz, but there are only so many one girl can enjoy!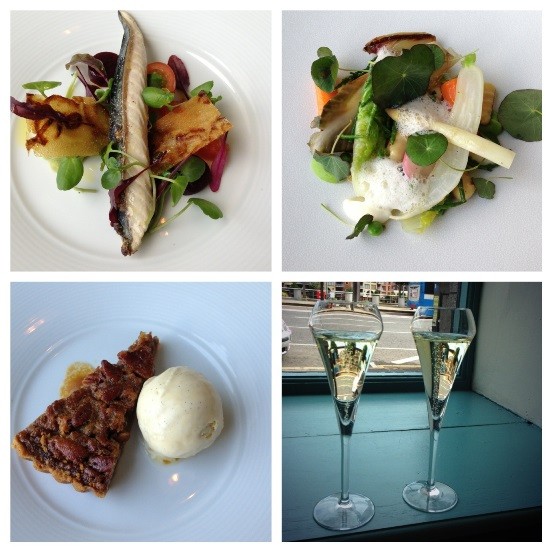 Homemade Lemonade
If you keep some chilled 'stock syrup' made up in your fridge, homemade lemonade is simple to make.
Stock Syrup – makes 825ml
450g sugar
600ml (1 pint) water
Dissolve the sugar in the water and bring to the boil. Boil for two minutes then allow it to cool. Store in the fridge until needed. If you want to make a rosemary infused lemonade, tie together about four sprigs and add them to the water once the sugar has dissolved.
Homemade Lemonade
Best drunk on the day it is made and as it contains no preservatives, it should be served within a few hours of being made.
Serves 10-12
6 lemons
350ml of syrup
1.4L (2 1/2 pint) approx still or sparkling water
Lots of ice
Garnish
Sprigs of fresh mint or lemon balm
Juice the lemons and mix with the stock syrup, add water to taste. Add ice, garnish with sprigs of fresh mint or lemon balm and serve.
I'll see you all next month and don't forget Gig in the Garden is taking place on Saturday 27th July at Minnowburn near Shaws Bridge, Belfast. It's a great family friendly day out for young, old and middle aged! There is lovely food from Root and Branch Organics 'Field Kitchen' and live music.  More info can be found on the National Trust website.