Forestside Singer Songwriter Competition
Update 11/10/2017
The semi-finalists for the Forestside Young Singer-Songwriter Competiton have been selected!!
Each Saturday in October you will find 6 of our semi-finalists perform their submitted track at Cafe Nero between 1 and 4pm.
The young musicians who performed on the first week were amazing, and the judging this year will not be an easy task from what we have seen so far! 
Saturday 7th October seen: Olivia, Ciara, Nathan, Shannon, Eilis and Katie.  Have a look at their performances below and be sure to follow our next 6 semi-finalists next week.
Under 17's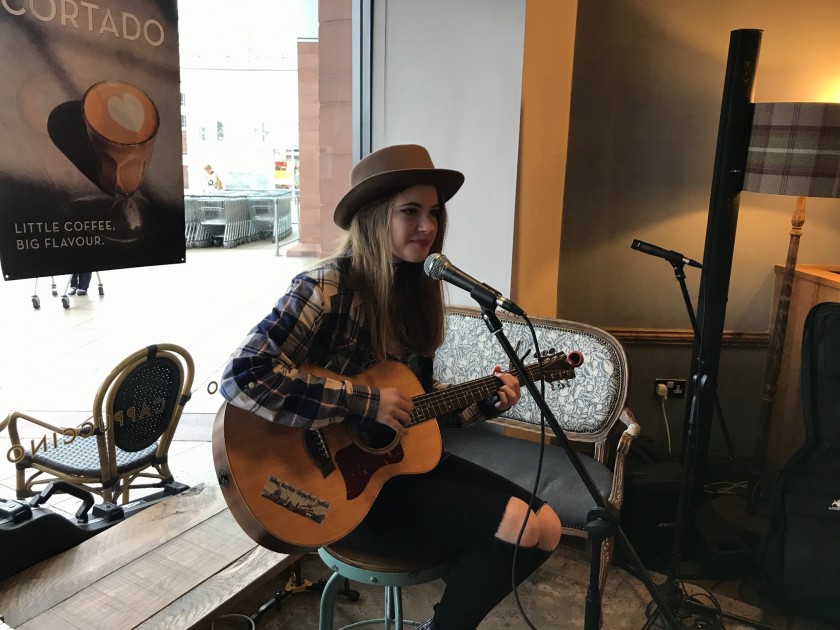 Olivia https://youtu.be/T3GCaIv509M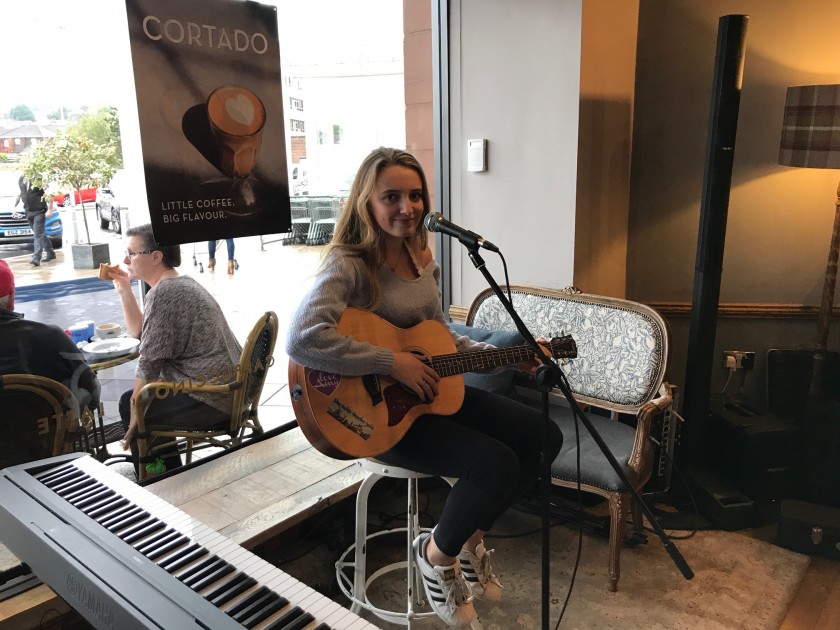 Ciara https://youtu.be/z-phu-DZwH0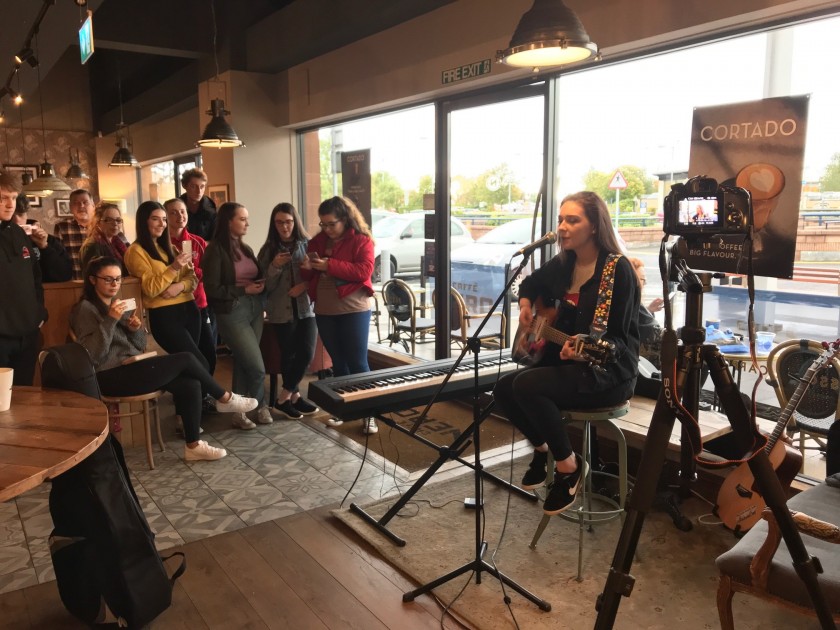 Shannon https://youtu.be/52LyRiWrTxo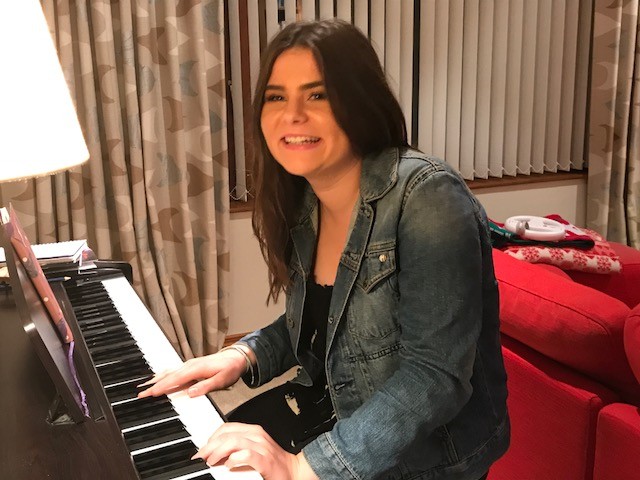 Katie https://youtu.be/gMe0nYlNCns
Under 20's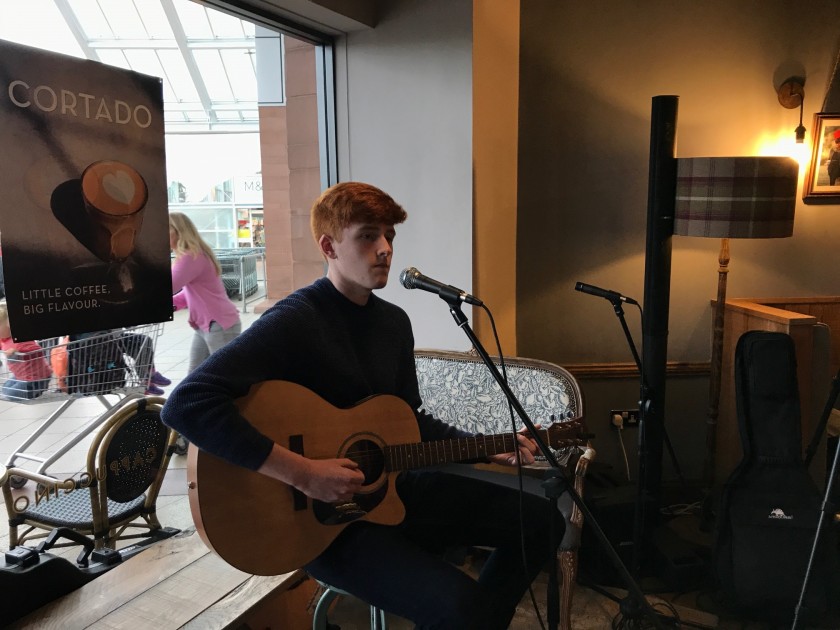 Nathan https://youtu.be/GYxW8A3vccM
Eilis https://youtu.be/aYtqAqcw51o
Good Luck everyone!!
Forestside Young Singer-Songwriter Competition is now open! 
Update 28/9/17
There are now only 2 days left to enter - dont leave it until the last Day!
Submit your entry (either an MP3, or video file and lyrics) to helpinghands@forestside.co.uk or drop a file into the desk on mall. We will then send you a confirmation email to let you know we have everything we need. If you need a little more time why not submit what you have now and we will allow you to update the song up to 30th Sept 2017.
Good luck
PK & Lee
We are searching for talented young musicians throughout Northern Ireland.  Don't miss out on the chance to win a share of £1,000, a place on a year-long music mentoring progrmme alongside numerous opportunities to play at high-profile music events
This years competition is supported by Cool FM and judged by Cool FM DJ Paul Kennedy along with Forestside Centre Manager, Lee Cutler.  Both of which are looking for young talent that are not only able to play a musical instrument and sing but also write their own tracks.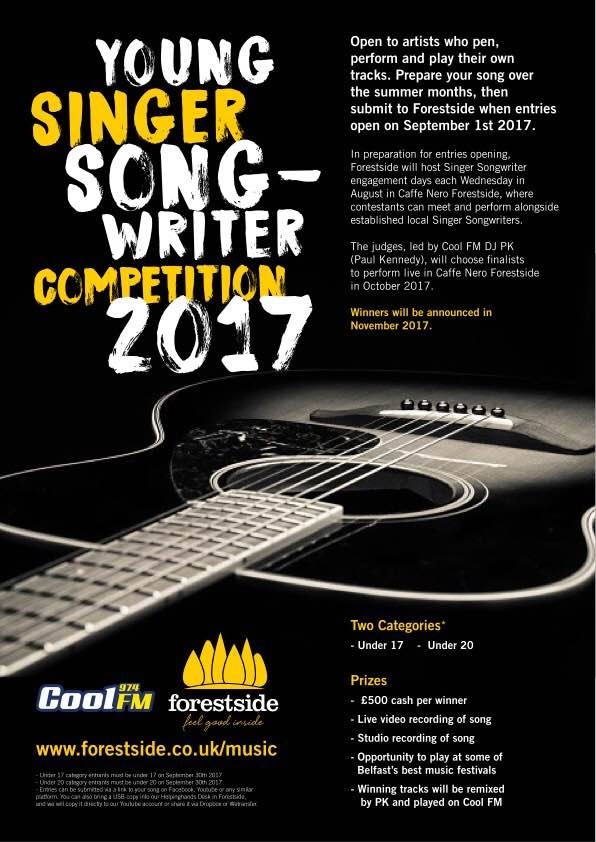 Young people that are interested in entering the competition have a few ways of getting their tracks and a copy of lyrics to us this year.
- Email a copy of your entry to helpinghands@forestside.co.uk
- Bring a pen-drive copy along to our helping hands desk and we can save it while you wait
- Or simply drop a cd into Forestside where it will be picked up and put on file.
There are two categories, one for those who are under 17 and one for those who are under 20, on the 30th September 2017.  All entries are accepted up until the end of September.
Lee Cutler said 'Each year we are blown away by the calibre of entries we receive and this years looks set to be no different, I cant wait to see whats in store for us.'
Once all entries have been received semi-finalists will be chosen and contacted on Monday2nd October.  They will be asked to come and play to play live in Forestside on one of the Saturdays throughout October - 7th, 14th, 21st or 28th.  
Finalists will then go on to play at a live performance in Sunflower Bar, Belfast on 25th November where overall winners will be announced.  All entrants must be available for this date.
Paul Kennedy, Cool FM, said 'it is an absolute pleasure to be joining the judging for this year's Young Singer-Songwriter Competition.  I am hugely passionate about supporting the young musical talent we have in Northern Ireland - something I believe we have a lot of! I can't wait to see what they come up with.'
Follow Forestside and Cool FM on Facebook for more information or alternatively:
Entrants can submit their track to helpinhands@forestside.co.uk.
Any queries re competition can be forwarded to emma@forestside.co.uk
For media information, please contact Clare Hiles at ASG PR on 02890802000 or clae@asgandpartners.com