Katie's Blog: Sainsbury's Games
As I started back at school and began my A Levels, they weren't the only thing that was on my mind. On the 1st September at 8am, 8 athletes and 1 coach met at the Belfast City airport ready to travel to Loughborough to begin the Sainsbury's School games 2016. Over the next 4 days we were to stay in Loughborough University's student accommodation and compete in events such as a team time trial, a team skills relay, street sprints and a road race. When we arrived, we left our bags in our flat, got into our team Ulster kit and then we were ready to go and explore the athlete's village in the last bit of sweltering heat of the summer. After we filled our bags with as many goodies as we could in the athletes lounge we headed off for a quick bite to eat then we were away to the opening ceremony. I'm sure that I can speak on behalf of most of the girls there in saying that we were all mostly excited to see Max Whitlock up on stage, freshly home from double gold in Rio in the Gymnastics. The ceremony made our spirits high as we met our fellow cyclists and the excitement for the races to follow the next day was growing.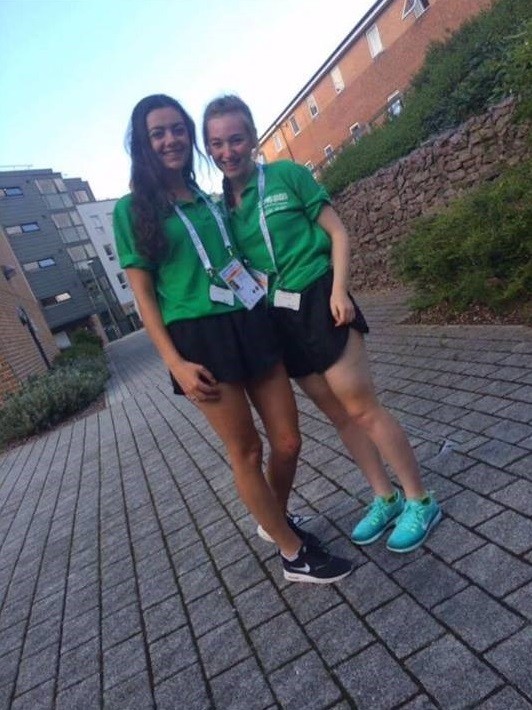 The next morning it was a very early start for us as we headed off to our race course of the day, the Ulster girls were up first for the team time trial that morning. Unlike the day before, the sun was no longer shining but instead was replaced with dark grey clouds that covered the sky like a blanket. As the 4 of us girls warmed up we hoped the rain wouldn't make an appearance, but just as we lined up we felt the heavens start to open. This team time trial was 2 laps of a 3-mile circuit which was covered in holes, gravel and stones. The wind was also not in our favour with most of it being a nasty cross wind or a block head wind. As we were just coming around the last hairpin bend into the final straight of the first lap, one of our girls hit gravel around the corner and took a nasty fall. This completely mucked up our time and knocked our rhythm. It was disappointing as we felt very strong and had been putting in a good time before the crash, but we still had the relay in the afternoon to follow.  Throughout the rest of the morning and early afternoon the rain was relentless. The team relay was all about skills. There were 3 areas: putting a rain cape on, taking the back wheel off and on again and taking a bottle from our coach which was supposed to be like a feeder in a race. After we completed all that in 1 lap we had to place our hand in front of our next teammate's hand and then they could start. Our time was recorded for all 4 people to complete each skill and then a time penalty was given to any skill not completed or any rules broken. The team with the quickest time at the end of this won. So needless to say, when the rain cleared for brief periods of time we were all out practising these skills. The lap was so quick, that we were back to the barrier in what felt like seconds after we left. The boys did very well in this event, they came 1st and needless to say, lots of cheering could be heard from the whole Ulster team.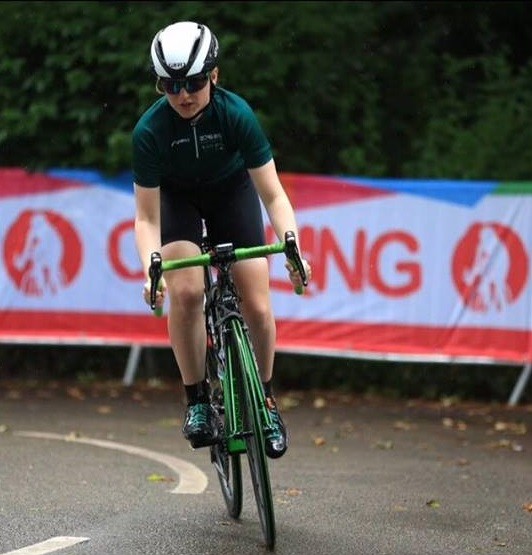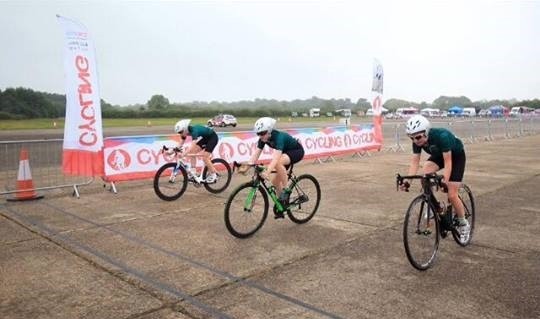 Luckily enough for us the next day's event was street sprints and it was held on the University ground which meant no waking up at the crack of dawn. The street sprint was roughly a 250m course. We went up an 'S-bend' up a slight hill and as we came out of the second corner it was a slight drag on the finishing straight to the finish. We had 2 qualifying rounds and 3 rounds of heats, so 5 rounds in total. Due to the rain bouncing off the road all morning, there were many crashes and the racing was called off for a short period of time. The boys were then out again and then the racing resumed. For me this event was very annoying because I knew I didn't put in a good time in my first round of qualifying and my second round was in the rain which meant the road was very slippy especially on the wet leaves, so I didn't feel as though my times were as good as what they should have been. Never the less I went into my heats and raced the best I could winning 2 out of 3 of my heats. I later found out that my family were watching me online at home during these and that my mum had cried the whole time watching me.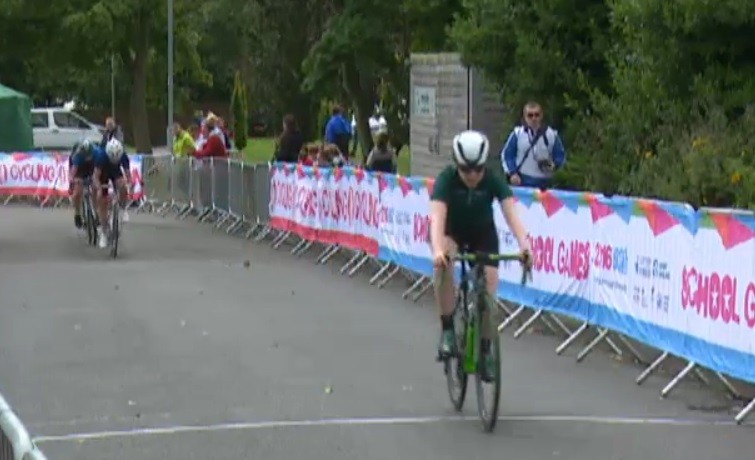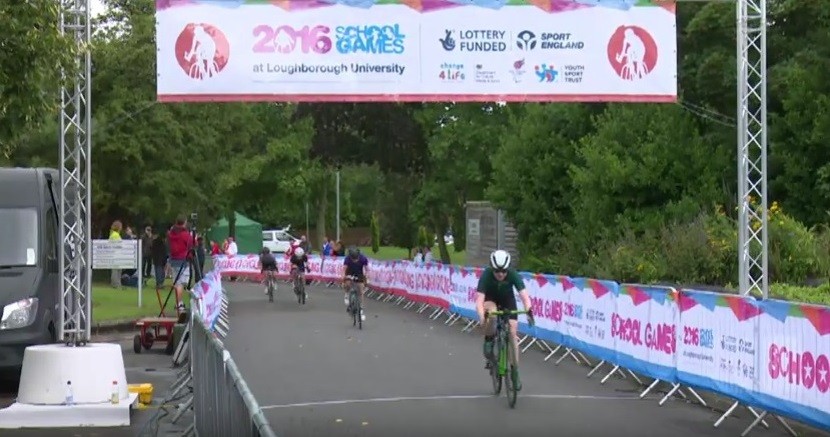 This year was my last ever Sainsbury's games I could compete in as next year I move up into Juniors, and the next day's road race was one of my favourite races of the year. Again, it was another early start to drive to the race track. Unlike the race track we had raced on a few days before, this one was super smooth. I couldn't wait to race it. Our race was about an hour long and I wasn't expecting to finish well but in the second half of the race my legs kicked in and I had a good race. It was one of my favourite races because I did surprise myself during the race and it was just a great way to end my experience of youth racing. Sadly, we had to quickly leave for the airport and missed the closing ceremony but my 2016 experience of the school games was definitely better than last year's and was a great way to end my 2016 season. I sadly didn't want to go home and continue with A Levels. Once I was home I decided to take a few weeks easy off the bike to let my legs recover from the year's racing. Now that the season's over I would just like to thank everyone at Forestside for all that they have done for me this year. I appreciate your support and patience with me so much and am so grateful.  Also to all the Ulster coaches for the games and their coaching in track and road over the year.  And also especially to my own family and parents especially to my dad who spent the whole summer driving me up and down the country every weekend, who took me to every race and training event  and kept my bike in (mostly) good working condition.