Diary of a Foodie: Meat, vegetables and cheese.
My friend Jennie tells me that when I advise people, usually waiters, that she's *makes inverted comma sign with fingers* 'a vegetarian', it's like I am telling them that she has leprosy.
Now I have nothing against vegetarians, or vegetables for that matter and in fact Jennie 'eats fish' so she isn't 'that type of a vegetarian'!  But I do love meeeeeeeat.  Happy meat, I make sure that the meat I eat has had a good life and I know where it has been grown and who, for that matter, has done the growing.  Now that doesn't mean that I have long dreads and eat masses of quinoa, it just means I love animals.  But I am sensible enough to know, having grown up in the country, that if an animal doesn't have a value to the farmer that's farming it, then it would never have had an existence in the first place. 
I wanted to write something about vegetarianism, and I will, but I am absolutely passionate that those that eat meat, know where it's come from and that it has had a good life.  To eat meat has a certain responsibility.  A responsibility that extends to you, the purchaser, to know where your meat comes from and know that not only will it taste better but you are also supporting a local business when you buy local meat.
I give you goat as an example - stay with me , and it is afterall the new Year of the Goat - if you come on my Belfast Food Tour you will learn all about our local Tyndale Goat, who have a happy life on Divis Mountain overlooking Belfast.  Male goats have virtually no worth in comparison to female goats, for the milk of course, and they would have otherwise been killed at birth had it not been for a few 'goat champions'.   One of my major 'Goat Champions' is Jonny Philips, Executive Chef at Coppi and Il Pirata.  Never have I tasted a piece of meat and gone 'wow' in the same way as when I had the only goat cutlet left in the restaurant.  Small cutlets of the most succulent meat that was bread crumbed and cooked to pinky perfection.. something I will never forget.  He now has a goat pizetta in Coppi that I am frankly addicted to.  I order it on my tour each and every time and don't tell my guests what they are having and they, well, how do I say this, can't get enough of it! It's draped with hazelnuts and honey and is one of the best dishes to be found in Belfast.   Not only is it happy meat, but healthy and ethical so it's a win win for us meat eaters! 
Wait... this is meant to be about vegetables..  So Jennie 'the vegetarian' doesn't really organise night's out but 3 of us tasked her to organise a gathering and what a gastronomique delight she came up with!  There is little else I can add about Ox in Belfast that hasn't already been said by the top food writers but I can say this, the tastes were sublime, the service was equal to none and I didn't even notice that there was no meat on the menu!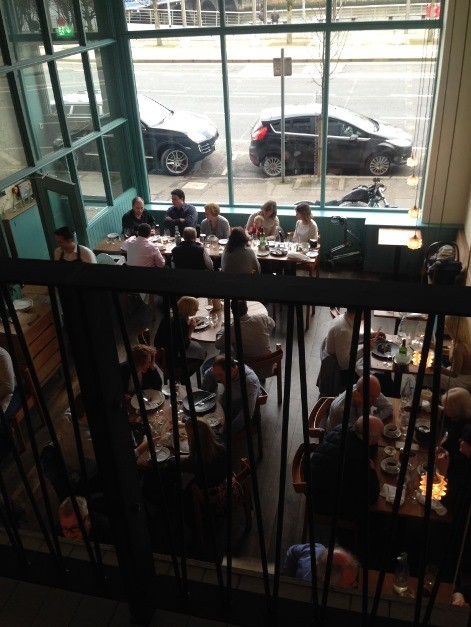 The multiple courses on the tasting menu with wines to match were beautifully constructed.   I have been back to Ox since this trip, this time with my mum - took her for Valentine's Day (plus many good daughter points!) - and had a spelt dish that blew me away.  'Spelt, mushroom, parsley' as written on the menu didn't particularly enamour me but this is the type of place to just go with something that you wouldn't normally try and boy was I happy I did!  Creamy spelt, cooked like the most unctuous risotto and coloured and flavoured with fresh parsley then three slivers of raw mushroom (a recent trip to Paris made me realise the taste sensation of a raw mushroom) and then sprinkled with a confetti of grated truffle.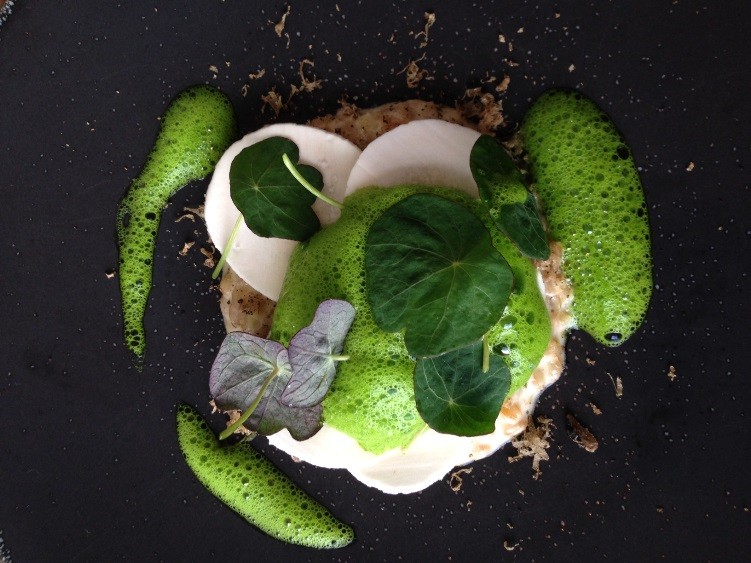 Do I really need to say more? After this I had a vegetable main course and that would have surprised me too a year or two ago but I am now realising that it's not a decision of 'to meat or not to meat', but just pure enjoyment.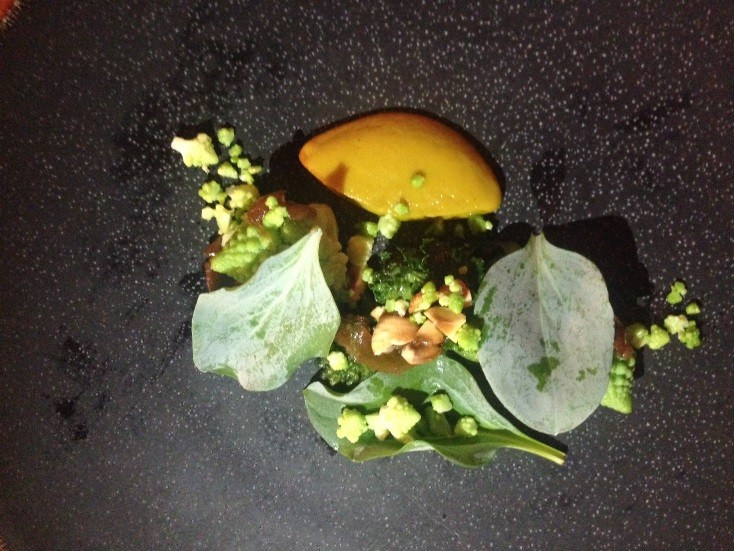 As an aside, with Ox being as popular as it is, they have branched out, well next door into another beautifully created space that goes by the name of Cave (you say it like the French do - like 'have' with a 'c' at the start).  It's a place to enjoy charcuterie and cheese and amazing wines by the glass, or bottle!  They even have an implement  that means you can buy a bottle and the needle goes through the cork, with no air getting in to the bottle, extracts the wine and then you can leave the bottle and have another glass the following year.  I realise the idea of leftover wine is lost on me, but I have no doubt 'some' understand!  But the cheese... I am a lover of all things cheese and it's heavenly.  You can also pop next door to Cave, after dinner in Ox, for your cheese course or just call in.  I highly recommend it.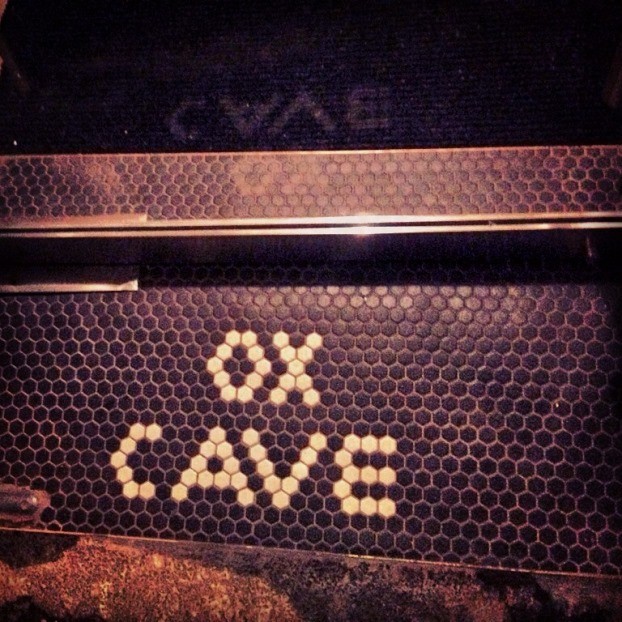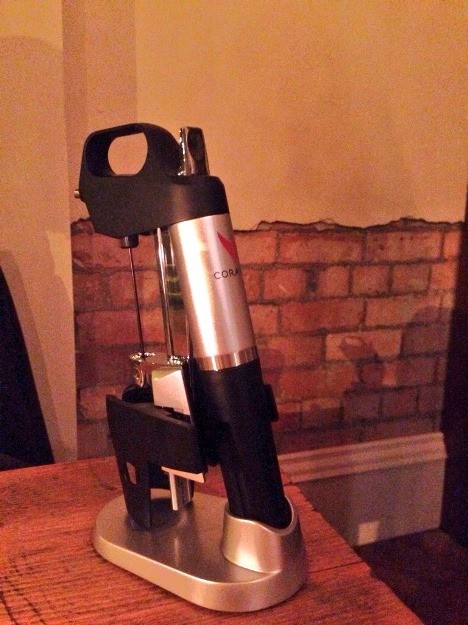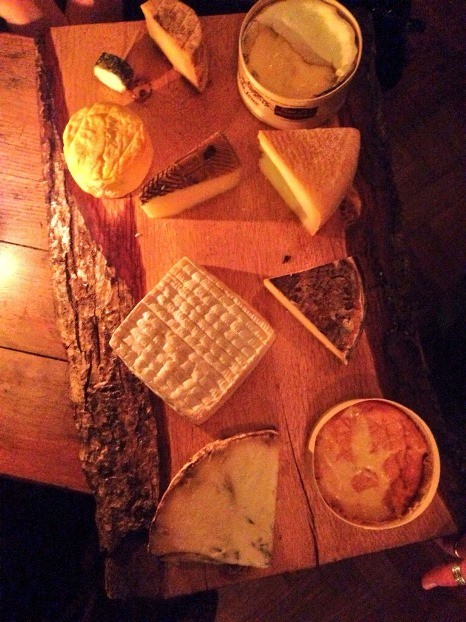 Speaking of all things cheese, I signed up to visit Mike (the maker of Young Buck, also served in Ox, which is NI's only raw milk cheese) at his pop up cheese shop at James Street South Cookery School.  Mike went on a trip through Cork and a few other counties to bring us the best of Irish Cheeses before Christmas so we could enjoy them over the festive period.  The cheese tasting started with a glass of bubbly and then we all sat down around the big communal table to devour the selection of cheeses and beers to match. Each cheese and beer got a little introduction from Mike about the makers and the flavours, then we got to buy! It was such a good night, sociable, different and centred around cheese... what was not to love!  Watch out for more of Mike's cheesey events on eventbrite.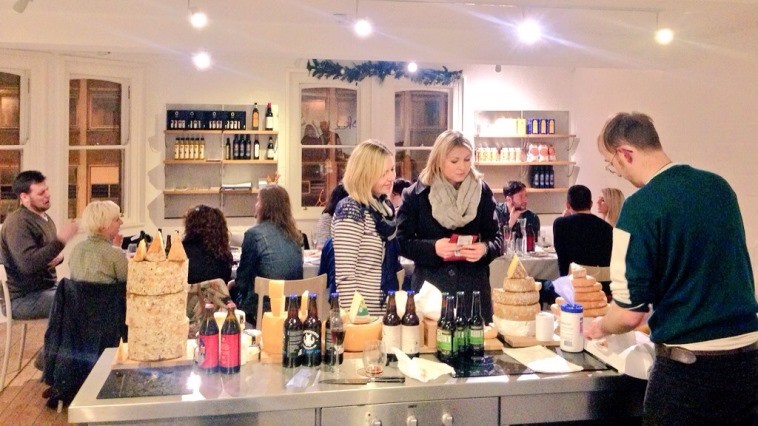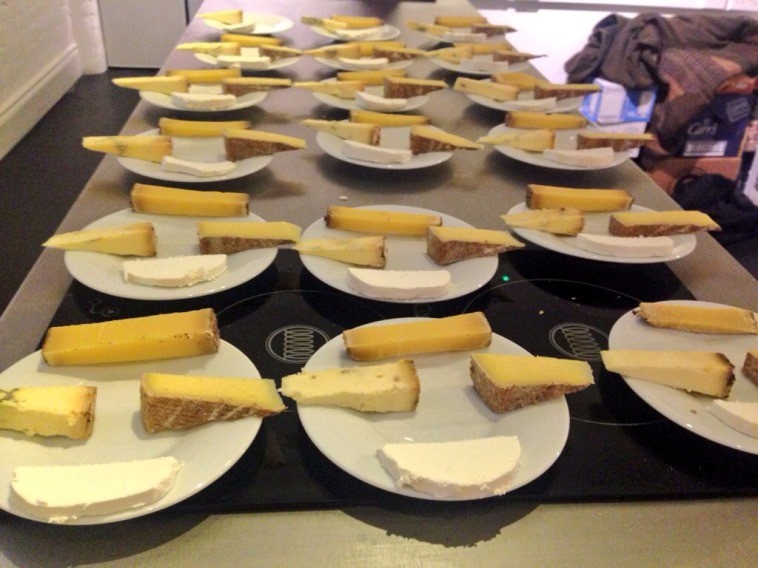 My cookbook club just cooked from a Modern Way to Eat this month, 'life changing' was a word that was used.  This book isn't just a book that shows you how to make good vegetarian food, it completely changes how you think about 'vegetarian' food.  As with Ox, we didn't notice we weren't eating meat, the flavours were outstanding the overall feeling was that it was one of our top two books we have tested, ever.  We loved it.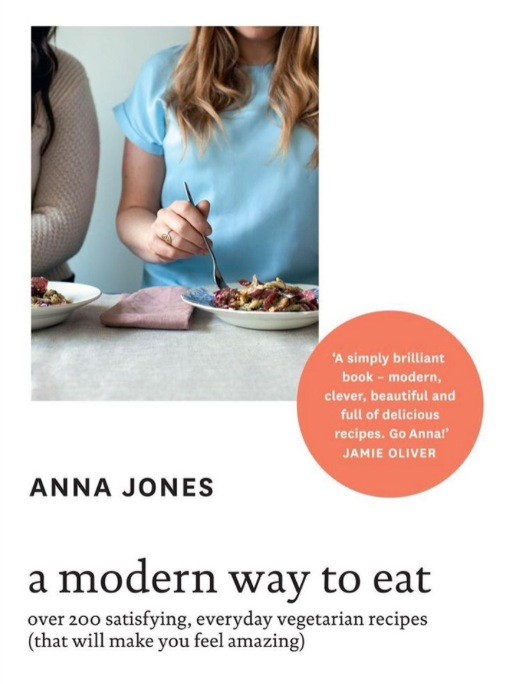 From now on, I won't be describing Jennie as anything.. Well I have many a description for her but let's leave that there ; ) but in terms of the food she eats, if this book, and my experiences in Ox is anything to go by, it's not filling in the void of a steak with an aubergine, it's just cooking a different dish that has an honesty and flavour to it that is very hard to beat, even with a big steak!!