Winter Florals.
Flowers, in fashion as well as life, are something we usually associate with the warm summer months. This year however florals will be very much in bloom during the winter months. Edgier than the summer floral, dark moody blooms evoke gothic romance as they creep over orient-inspired silk separates and through vintage brocade dresses. These patterns remind me of the dark fairytale forests in Disney classics Sleeping Beauty and Snow White- beautifully gloomy and mysterious, with a deep, rich palette.
Winter floral pieces are very different to summer florals- this isn't just a matter of taking any summer piece and paring it with tights and a coat- the colour balance, fabric weight and style will be completely wrong with many garments.  Winter florals tend to have a dark background- black or navy, compared to summer's whites and pastels. The scale of the pattern tends to be larger, and the flowers themselves more ornate, like a William Morris print, in contrast to summer's fresh ditsy blooms. These flowers edge across brocades, silks, satins and chiffons in sophisticated silhouettes.
This trend is an incredibly versatile one as it can work its way into most of this season's trends- depending on how an item is styled it can work as well in 90's grunge as it can in ladylike.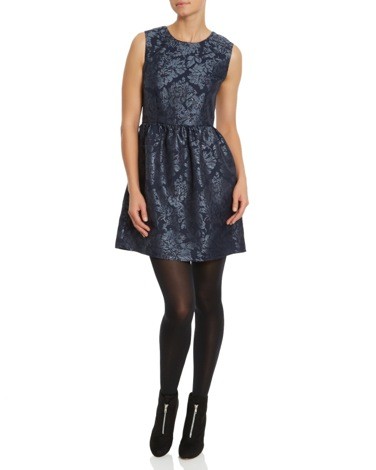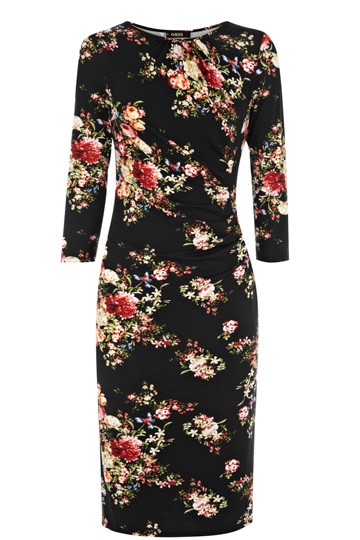 Some floral pieces- such as this beautiful jacquard dress from Dunnes- are unashamedly feminine, with ornate fabrics and womanly silhouette. Pieces like this should be styled with heels, and elegant coat and red lipstick, channelling your inner Grace Kelly. Other pieces, such as these blouses from Marks and Spencer and Next are more versatile- they can be tucked into a pencil skirt with heels or for a more laid-back Isabel Marant inspired look pair with skinny jeans, ankle boots, a blazer or leather jacket and skinny scarf- easy nonchalant chic with a rock n roll edge.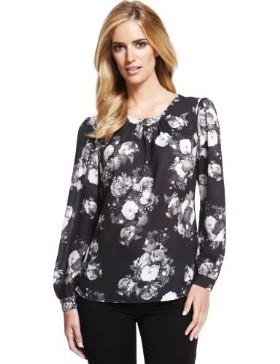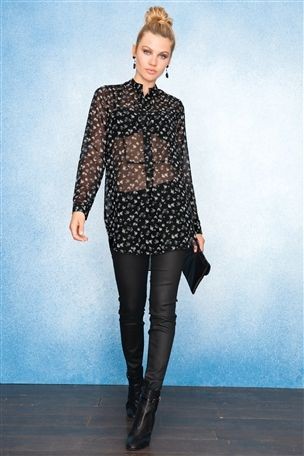 Little floral strappy slips and crop tops can be worn with denim, chunky knitwear and boots for a grungy look- this crop top from New Look would look great with cut-off denim shorts, tights and a sloppy cardi. I also love this dress from Monsoon- I'd wear it with battered brown leather boots (Clarks have an amazing selection) and a faux fur gilet for a boho-luxe look.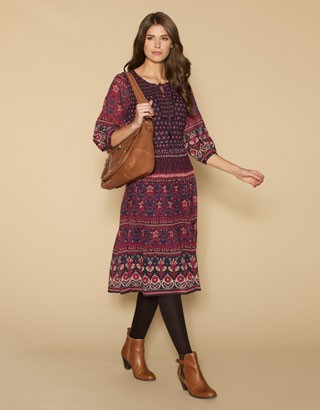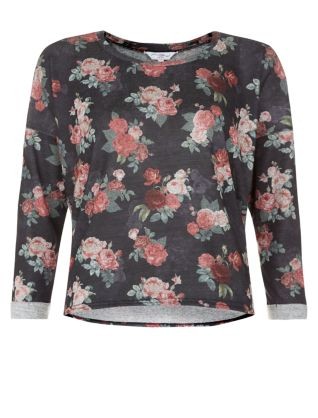 Don't forget about florals for your home as well- the Carolyn Donnelly Eclectic collection for Dunnes is amazzzzing.