Holiday Packing
We all panic when faced with the idea of holiday packing, and tend to want to bring everything with us 'just in case'. You need to be disciplined and realistic when editing your holiday wardrobe. I may not take as many holidays as I'd like (the joys of being self employed) but I do know a thing or two about packing a suitcase as I have to do this several times a week for shoots
Lay everything out on your bed. Consider everything you might be doing- swimming, walking, partying, exploring? Then pick out your favourite items for these scenarios and group them into potential outfits. Anything that doesn't have a use, or will only be used once shouldn't come with you. Style up the outfits with accessories so that you don't forget anything.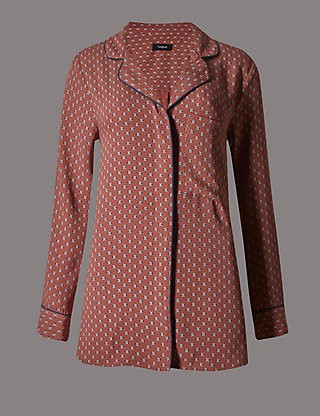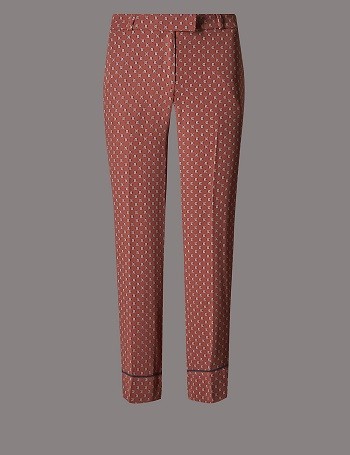 Go for hard working pieces. There's a big move towards matching separates this season, which are actually great for holiday dressing as you can mix and match. I love Marks and Spencer's Aztec shirt and trousers- which can be worn together for a very chic look, the trousers with a half-tucked tee, the shirt with shorts or as a beach cover up. It's in the sale so a total bargain, but limited sizes. An oversized shirt also works on the beach, belted as a dress or over shorts. A couple of dresses - I always think a simple maxi is the most versatile. Vests, tees, an airy blouse or tunic- this one from H&M is great as a dress on hols and over skinny jeans at home. More bikinis than you think.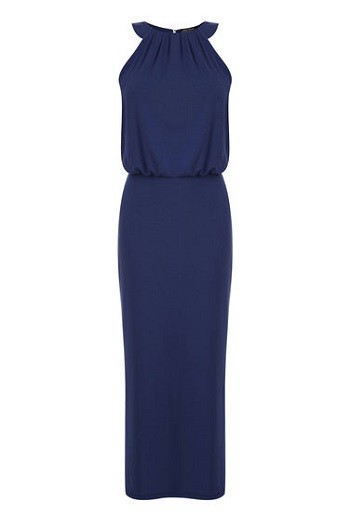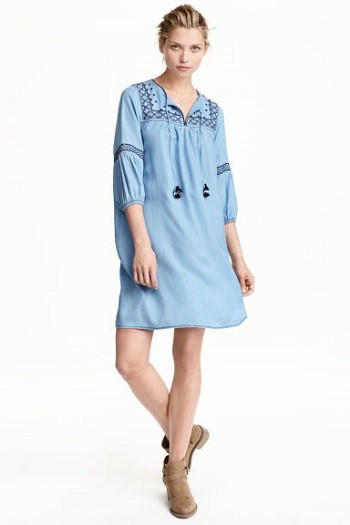 Limit yourself to a small colour palette, say three colours including a neutral, a mix of prints and solid blocks. This ensures you can mix and match items and everything will work harder for you. For example, I would go for blue, white and black (ok, two neutrals, one colour) I wear these colours a lot, I think blue and white is the freshest, most summery combination. Blue and white also looks great with a pop of yellow. Black, white and red can look great in the sun. Muddy colours can look very chic- terracotta, khaki, mustard- and work well with golds and bronze. Coral, off-white and light denim is a soft, wearable combination.
Pack shoes at the bottom of your suitcase and surround them with your underwear. Remember to pack into the corners of your bag – lots of space can be wasted by not filling a bag correctly.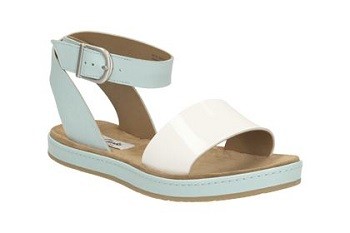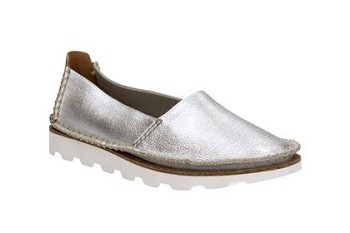 Three pairs of shoes should be fine. A flat sandal in a neutral that will work for day or night. Sensible comfortable sandals are very fashion this summer, I love Clarks 'Romantic Moon' in Duck Egg Blue, or the cracked metallic version would look amazing with a tan. A pair of wedges or espadrilles are great for day or night and will work better than heels on the beach or on cobbled streets- Savida's striped version are great. If you are heading on a city break or anywhere that involves walking, consider a pair of ankle boots or trainers- they look great with bare legs and shorts or dresses. Savida have a great silver pair which are as versatile but easier to maintain than white. Wear these on the plane to avoid using up valuable space.
Roll everything you can to avoid wrinkles.
Pop some tumble drier sheets or a bag of lavender in your suitcase to keep everything smelling sweet. Don't forget a bag for dirty laundry for the same reason.
Bring at least one big scarf that can be used as a sarong, shawl, scarf, turban or top. Wear this to the airport as planes can be cold and you can bunch it up as a pillow. Wear a light jacket- a draped kimono, an unstructured blazer or a lightweight bomber depending on your style.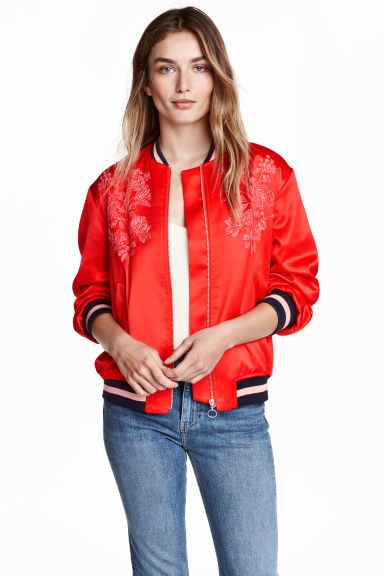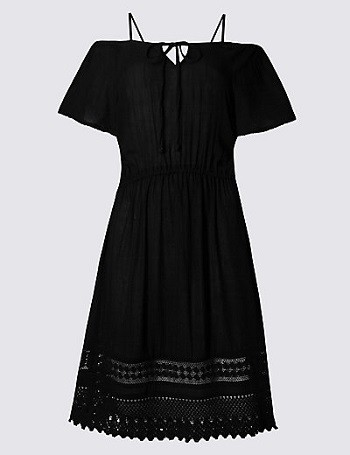 Pack your sunglasses in your hand luggage so you have them as soon as you arrive. 
Here's the most important thing to remember to bring on your holidays - CONFIDENCE! It is the key to looking good. I'm not even being cheesy or trying to sound like a dodgy TV stylist, but good poise, grooming and confidence will make you look a million times better. Be the girl who looks relaxed, comfortable in herself, the one who is having a good time. Like everyone else on my Instagram you may have been slogging it out at the gym and #eatingclean for the last couple of months to achieve the 'perfect beach body'. If you have - amazing!! Good on you. If you're still a bit off your target, don't beat yourself up. Lack of confidence can bring down even the most seemingly perfect girl, even professional models. For example, on shoots...I pick a whole wardrobe of beautiful clothes to best flatter her. The make-up artist ensures her skin is flawless and her face contoured, features highlighted, the hairdresser gives her shiny, bouncy locks. The photographer and photographic assistant set up an enormous amount of lights to bounce off the model, and in post production can slim the silhouette, even skintone, get rid of any imperfections. BUT the one thing that will ruin all of our hard work is...a lack of confidence. Sometimes, for whatever reason, we will come up against this. And then, no matter how beautiful the girl, how flawless her figure, how amazing the team...the image just isn't the stunning and eye catching one it should be.