Christmas Parties.
If you, like me, feel that Christmas has really crept up on you this year and you're not as prepared as you should be, you may be in need of a last-minute outfit for a Christmas dinner or festive party- something gorgeous and glam before we all slob off with the cheeseboard in our all-singing, all-dancing jumpers and gaudy pjs on Christmas day. Taking inspiration from some amazing red carpet looks I have tracked down some great pieces to see you through the next couple of weekends and beyond.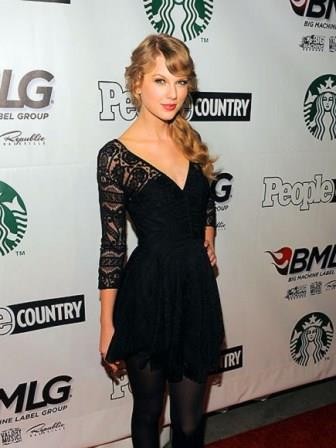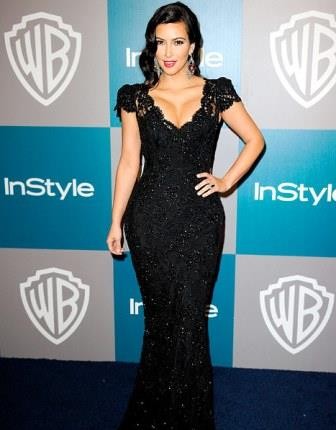 It's a cliché, but for good reason- you can't beat the LBD as your first choice for party wear. Black dresses are incredibly popular this year, many of the shops I've been in are telling me that customers are going for one simple black dress that they can accessorise in different ways to see them through the season. Check out Accessorize for an amazing range of statement jewellery to change the look of your dress. With an LBD, if you are keeping the colour this simple, texture and shape are key.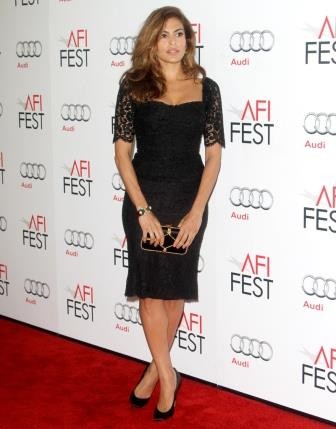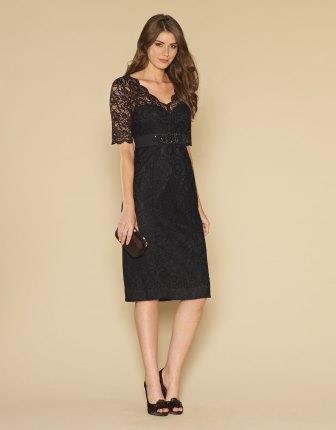 Lace is the perfect party fabric- it allows you to cover up while still showing skin, is always glamorous, and can either be seductively vampy or gorgeously ladylike and vintage, as beautifully showcased by Taylor, Eva and Kim. This 'Layla' dress from Monsoon is a dead ringer for Ms Mendes' dress, and is incredibly flattering- the sleeves are a great length for anyone that hates showing their arms and means you don't have to muck about with cover-ups. The deep-v neckline will show just enough décolletage without revealing too much, and the structure and cut of the dress is extremely flattering.  Dunnes' lace prom dress puts me in mind of Felicity Jones' gorgeous vintage style dress, with the full skirt and structured bodice. I love the simple styling of her outfit- tousled hair and smudgy eyes.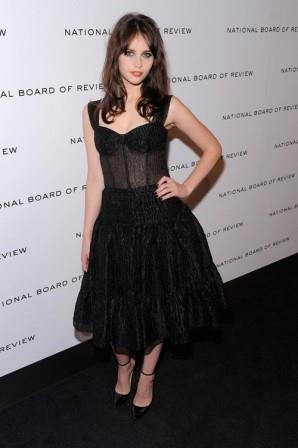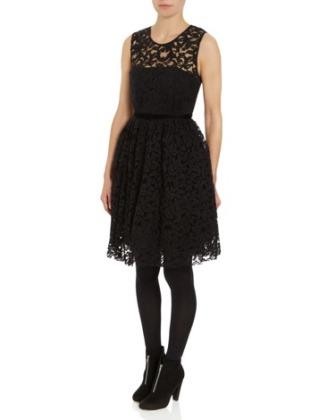 We can always rely on Dita Von Teese to bring some old-time Hollywood glam to a party, and she certainly does in this beautiful velvet cowl neck dress. Lucky for us mere mortals, Marks and Spencer have an equally stunning velvet dress, with a soft draped neckline and a hemline made for showing off gorgeous shoes. This year I love a delicate strappy sandal- so much more elegant than the huge platforms of the last few years. New Look have a fantastic range.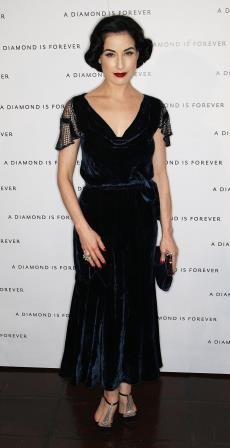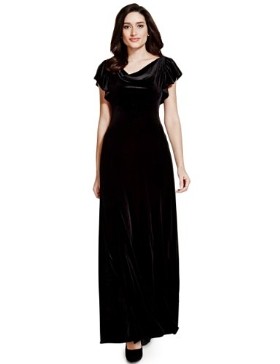 On the topic of old-school Hollywood, we couldn't discuss the LBD without mentioning the devine Ms Hepburn. How Audrey is this jacquard full skirted dress from Monsoon? Soooo like her dress in 'Sabrina'. Now if only we all had a waist that size…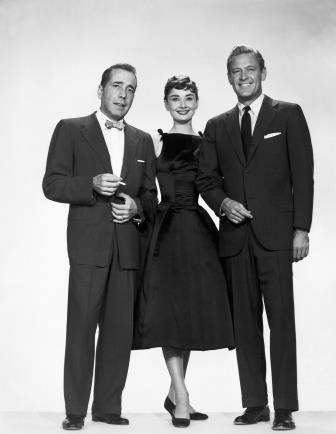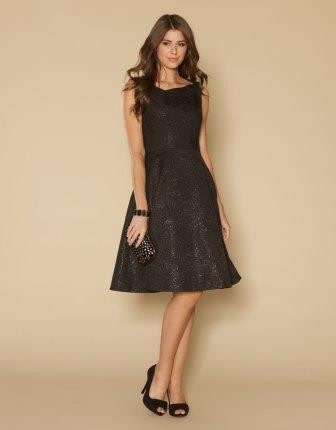 If you want to add a splash of colour go for a gorgeous rich hue in a luxurious fabric. This gold dress from Monsoon looks very expensive and not unlike Katy Perry's Dolce and Gabbana number- I would probably leave the crown at home though.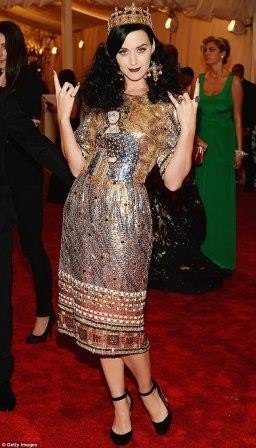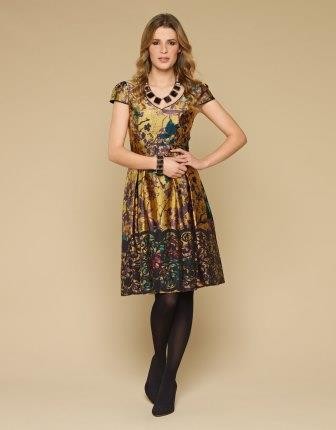 As regular readers will know, winter florals are a key trend this season, and one of my favourite looks in this season's lookbook. This jacquard skirt from M&S could be a great addition to your wardrobe- paired with a strappy cami and heels it's a great party look- check out Daisy Lowe in her winter florals. For Christmas lunch it would look great with a simple shirt or teamed with a sweatshirt and ankle boots for a grungier daytime look later in the season.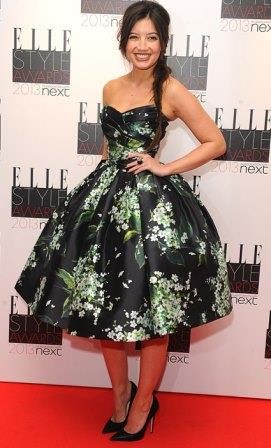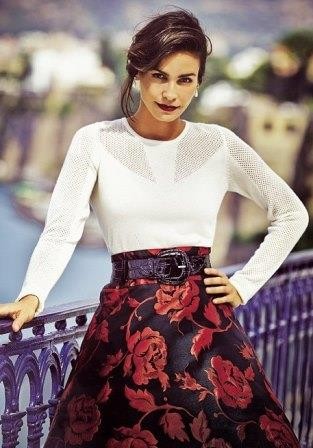 If dresses aren't your thing or you're going to a more casual Christmas party, take a leaf out of Kristen Stewart's book and grab a playsuit. This one from Warehouse channels this season's textured look and the embellished collar means it needs very little accessorising. A/W13 was a big season for separates and saw the return of the strappy cami (yay!) and the pencil skirt- make like Cheryl and Heidi and pair both together for a sleek, simple party look.